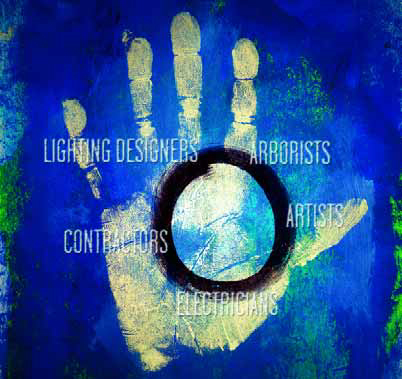 It'd be great if every project I was asked to tackle were about the complete environment – not only the planting plan, but also the watershapes, artworks, amenities and everything else a client might desire.
That doesn't happen often enough, probably because my portfolio is much richer in planting plans than it is in watershapes. But from time to time I find clients who have faith in me and my abilities as a designer and give me total control.
Late last year, I was fortunate enough to come across one such project. I had originally been brought in to design only the planting, but through various circumstances and discussions with the clients, I was able to instill enough confidence in them that they placed me in charge of designing the entire project, which included a pool/spa combination, artwork and various amenities beyond the gardens.
GETTING STARTED
As I've mentioned before, I come at watershaping from a landscape designer's point of view, so I approached this project as I would any other – that is, by spending time with the clients, showing them suggested design styles and learning as much as I could about them and their preferences and dislikes when it came to various design elements.
I had been hired initially to design only the planting, so I'd put together a preliminary design that worked with the existing pool/spa combination – small, poorly situated on the site and, it turns out, unsuited to the clients' needs.
One key problem beyond the pool was that the yard had been repeatedly (and improperly) graded, resulting in tree bases at different heights and a newly installed ficus hedge that was quickly dying. There was little question that the property needed to be regraded and that the hedge needed to be replaced – preferably with something with not quite as invasive a root system.
During a brief discussion one afternoon, the homeowner asked me what I thought of the pool. Diplomatically, I said that I thought it could have been done better, but that as long as it served his purposes, I could work the planting around it to make it considerably more appealing.
He replied that he did not like the pool at all and was considering having it redone to raise the spa so it would spill into the pool. He asked if I could design something for him and I agreed to help. But my first suggestion was that we needed to explore the financial soundness of refurbishing compared to starting over with something that would completely suit his needs and aesthetic goals.
At that point, he asked me if I would mind working with the pool builder who had built a project at his other home – a gentleman named Randy Beard of Pure Water Pools in Costa Mesa, Calif. I told him that I knew Randy and that, although we'd never had the pleasure of working together, I believed we would be a great fit.
I contacted Randy right away and asked him to work up two bids: one for refurbishing the current pool and raising the spa, the other for building an entirely new (but very basic) pool. Given a host of factors, we decided it was best to abandon the current vessel and start fresh.
SHAPING DESIGNS
By that time, I already knew that the clients were art collectors, but I was not fully aware of the extent of their passion. One day, they showed me a picture of a steel-and-concrete sculpture by an artist named Guy Dill, asking me if I could work it into the landscape. I agreed, but the addition had a rippling effect on the entire design.
I had already put together preliminary planting layouts, but everything was scrapped at that point and I started fresh. The homeowner then came to me with a photograph of another piece he owned and wanted to place in the garden – this one a kinetic sculpture by an artist named Bruce Stillman.
Changing gears, I began to envision an outdoor art gallery. Where an indoor gallery tends to feature white walls and great lighting, I was thinking of using plants in flat planes that would create light-green backdrops to showcase the art pieces.
I showed the clients a picture of a perimeter-overflow pool and explained that I wanted to create a reflecting pool to enhance the visual appeal of Dill's sculpture when the vessel wasn't being used as a pool. This would maximize the impression of size in the small backyard, and the perimeter overflow would continue the concept of flat planes in the yard by creating a seamless deck level on the site.
They loved the look and acknowledged that we were moving into an entirely new realm as far as expense was concerned. By this time, of course, Beard had explained that this was a complicated project and would be considerably more costly than the basic pool we had originally discussed.
We also needed to take into consideration two mature trees on the property that had been surrounded by an unsightly planter wall. This structure, basically a stuccoed concrete-block wall, significantly impinged on useable space in the yard, but it did the job of retaining soil to the proper level for the root systems of the trees at a level about 18 inches above the rest of the yard. The trees were already stressed, however, having been planted at different times and having been subject to regrading that had covered an existing root system – a big mistake.
I consulted with an arborist who agreed that the best solution would be to build a wood deck over the bases of both trees, protecting the root systems and allowing for feeding and regular checks on their health. This would also let us expand the useable space, with the new deck holding lounges and serving as a viewing space above the pool.
MOVING FORWARD
With all the site issues resolved and a design in place, Beard and I moved forward with grading and pool construction. The heavy rains of southern California's last winter delayed us repeatedly and tested our relationship with the clients – as did some issues with local inspectors. (As Beard explained to me, relatively few inspectors are familiar with the engineering and construction of perimeter-overflow pools and therefore tend to address things in ways that slow down the process.)
At this point, however, I had the sense that everything was starting to come together. My role was to create the pool/spa and planting design and to serve as project manager. I was to consult on all design details as well, including lighting, furnishings and other garden amenities. The key to success: working with top quality contractors and other designers who were able to take my design and vision and turn them into reality.
Before it was through, the project required coordination of the pool, landscape and general contractors, an electrician, the artists, two arborists, masons, the landscape-maintenance crew and a lighting designer. I will discuss the specifics of their roles another time; for now, I want to share my thoughts on this project from a landscape designer's point of view.
[ ] First, it was important to me to work with individuals on this project who understood that a top-quality result was the client's most important consideration. Every line item was approved by the client with that in mind, and I had to make certain that the contractors and consultants were absolutely clear on this point. [ ] Second, I learned the extent to which the clients were depending on me as the design principal to ensure that the entire project would reflect their needs and desires. My specialty is planting, but I had to impose my design sense on all of the components that went into creating this beautiful space, including the watershape, the decking, the placement of the artwork and more.
They paid me to be sure that all the trades were properly and efficiently coordinated and that work was done to their satisfaction. If it wasn't, I took the brunt of their displeasure and made sure issues were satisfactorily resolved.
[ ] Third, I discovered that even though I've been a faithful reader of WaterShapes from the beginning, I have a lot to learn about the practicalities of watershaping. I have a polished sense about what works in exterior environments, but even though I can design the overall look of a pool, I now recognize fully that how one is built significantly affects how it will ultimately turn out.
Beard and his crews were great teachers, and I learned a great deal by developing a rapport with everyone and observing how they approached design details and made them work. They were very patient with me as well, explaining things that I'm sure seemed very basic to them.
[ ] Fourth (and last), I reinforced my awareness of the value of developing good relationships with other professionals within the landscape, watershape and other trades. On so many of my garden-design projects, I work in a vacuum with a hand-picked landscape contractor. This project taught me new lessons on networking and nurturing relationships that will carry into other projects.
I am particularly grateful to Randy and Marti Beard for their guidance and support on this project and for building a most amazing pool and reflective surface for this outdoor art gallery. I look forward to working with them again in the future and with the other professionals who joined us for this project. (Some have already referred me to other clients – a welcome and reassuring bonus.)
At this level, it's all about collaboration. As I and many other watershapers have pointed out on these pages, communication and relationship-building are the keys to success and to elevating our profession and trades. In addition, it's good to know that there are like-minded people out there who are willing to work on spectacular projects and take you to places you never thought you could go!
Next time: more on this great project.
Stephanie Rose wrote her Natural Companions column for WaterShapes for eight years and also served as editor of LandShapes magazine. She may be reached at [email protected].