How long can koi live?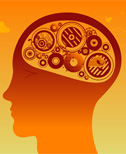 Wikipedia describes koi as 'ornamental, domesticated varieties of common carp that are kept for decorative purposes in outdoor ponds or water gardens.' More than 1,000 years ago, the Chinese began breeding koi to create colorful patterns on the animals — which now come in shades of white, black, red, yellow, blue and cream. The Japanese started to breed koi in the 1820s. (The term koi means 'carp' in Japanese.) Thanks to the fish's ability to adapt to a variety of water and climate conditions, koi ponds are now delighting people throughout much of the world.
Question:What is the longest that koi fish have been known to live?
50 years
75 years
100 years
200 years
To see the correct answer, see below.
---
Answer: d. 200 years
A number of independent sources on the Internet state that while the average lifespan of koi fish is 25 to 30 years, some specimens have been known to survive 200 years and more. Amazing!