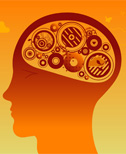 While Snorkeling in the Pacific, Marine
Science Instructor Finds 'Sea Monster'
Note:
>> Some Web sites may open behind this page.
>> Use your browser's BACK arrow to return here.
The correct answers are:
1.b. 50 feet. To learn more and watch a news report about the find, click here. (Note: The article said more than 50 feet; the news reporter said 55 feet.)
2.c. Swimming in natural bodies of water
3.a. The Philippines. To watch the earthquake video, click here.
How did you do? Be sure to keep up on the latest water-related news, because another installment of "Test Your Knowledge" will be coming in the next WaterShapes EXTRA!