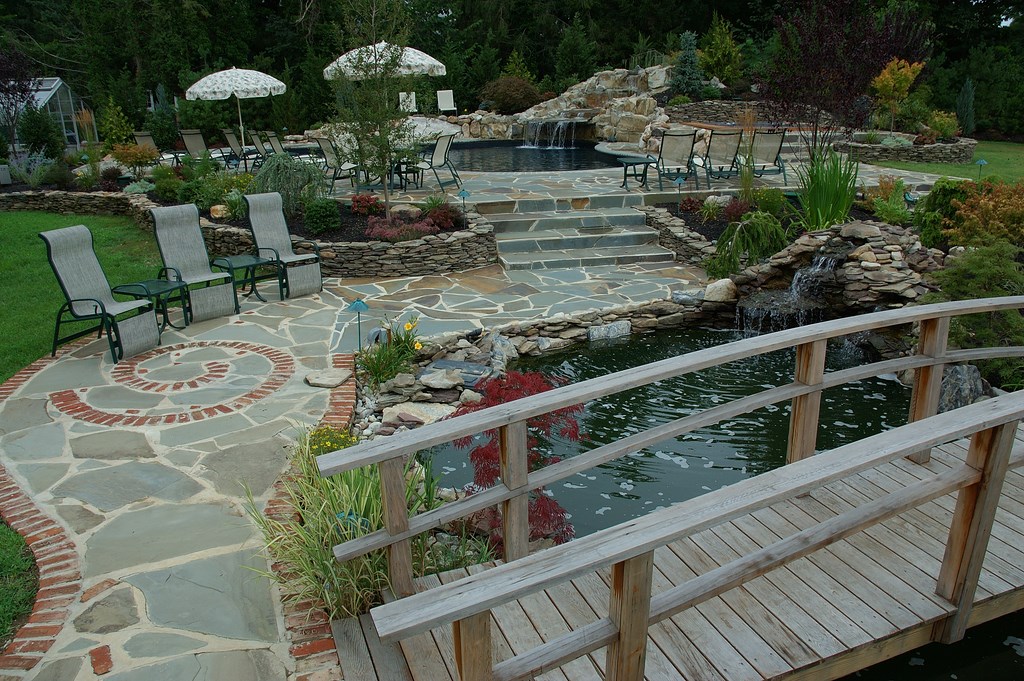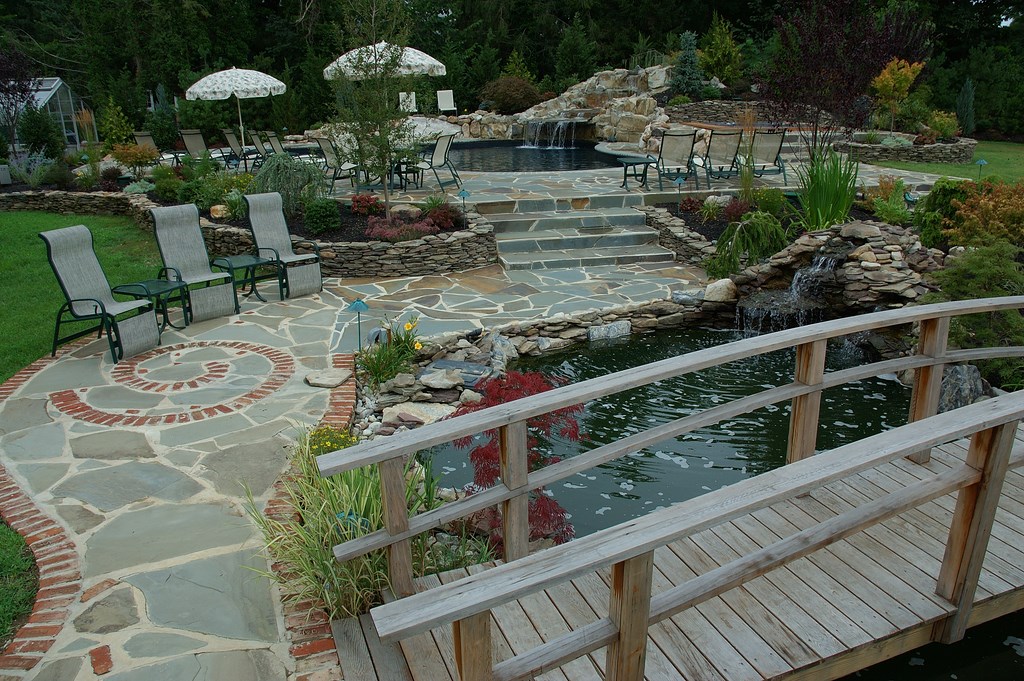 I've seen many changes in the 38 years I've been installing vinyl-liner pools.
When I started out, we worked mostly with wooden walls, and I even recall some made with asbestos. We always did our best, but I'll concede that in those early days the construction techniques were relatively unsophisticated.
These days, we at The Pool & Spa Doctor (Wall, N.J.) work mostly with galvanized-steel construction and, in a smaller percentage of projects, with either modular polymer or fiberglass systems. We've been at it long enough in our market that, through the years, we've gone in and replaced many of the old wooden walls with modern modular systems – an experience that always drives home for us the fact that the
vinyl-liner segment of the industry has come a long way.
Many of the old pools held up well, which I attribute to the fact that we've always focused on quality installation regardless of the materials we were using. Today, however, the wall systems and liners we're installing are vastly improved – so much so that the results may even be favorably compared with gunite or shotcrete construction.
GOING MODULAR
The systems we now use allow us a tremendous amount of creative flexibility. In fact, we approach most of our current projects as custom jobs and work with a near-endless variety of shapes and features I wouldn't have dreamed of designing into a project 30 years ago.
No matter the wall material, we now have the ability to include waterfalls, attached spas, grottos, stone decks and vanishing edges in discussions with our clients. With each passing year, the projects seem to become more elaborate as well as more integrated into their surroundings.
It's reached a stage where we're quite often members of design teams with landscape architects and other designers, and we've never felt any inadequacy when we've been called on to participate in truly custom projects. At this point, about all we haven't done are jobs involving full perimeter-overflow systems or in-pool barstools; beyond that, we approach our clients with a complete, full-featured repertoire.
The increasing flexibility when it comes to design details with vinyl-liner pools is seen most broadly in steps and benches: They can now be provided in just about every imaginable configuration, from classic corner treatments or grand entries through to combinations of steps with benches in crisp, eye-catching arrangements.
Recently, in fact, we've seen a trend among our clients toward installing vinyl-liner pools for purely aesthetic reasons. Years ago, most vinyl-liner pools were utilitarian vessels, basically glorified aboveground pools made for swimming and play. In that context, their basic, homely appearance wasn't an issue, but now we're seeing clients who want small, highly reflective bodies of water, for example, to enhance their backyard environments and fit into overall exterior-design schemes.
We still install our share of basic rectangles and lazy Ls, of course, but even with these projects, the vast majority of clients want the same sort of elegance and aesthetic values they would expect to find in the gunite/shotcrete market.
This single trend has transformed the way we speak with our clients and has required us to raise the level of our game to the point where we're highly conversant when it comes to design elements such as site integration, stone decking materials, landscaping and a variety of amenities.
That's a sea change in our market, no question, and it has made our business more personally satisfying as well as more profitable. And it's been easy for my firm because quality construction has always been the heart of what we do. And although it tends to upset our counterparts working in gunite or shotcrete, we do all of this at a fraction of the cost of their watershapes.
SIMPLIFYING THE PROCESS
From beginning to end, our edge in the marketplace is that modular wall systems make everything we do go faster and easier than is the case with other types of construction. In fact, this is where a large part of the cost savings develop, along with the fact that it takes us much less time to deliver a finished product.
With the steel walls we typically use, for example, the panels come in sizes ranging from three inches to nine feet wide. They can be made with almost any radius, and by combining standard and custom panels we're able to create a pool of virtually any shape. All these panels are 42 inches tall and have five-inch shelves both top and bottom.
Sun shelves that can double as fountains have joined the array of design possibilities, opening vinyl-liner pools to the full array of interior configurations and details formerly found only in their concrete counterparts. (Photo by Suntime Pools West, Middletown, Ky., courtesy Clayton & Lambert, Buckner, Ky.)
With a 30-by-16-foot rectangle, we'll set up four panels to run the length of the pool, with two panels on the narrow ends. We'll install steps or shelves of some kind in the shallow end and interface the structure with decking or rockwork. In that light, even a simple structure becomes more than a place to play or swim laps.
As with concrete pools, soils conditions are critical. Whatever the material, these pools need either competent soil or some sort of subgrade support. In our case in New Jersey, we usually have solid ground to work with, but as we get closer to the beach, it's not uncommon to set our pools atop systems of piles driven into the sandy soil.
To install our walls, we simply over-excavate by about two feet on all sides to accommodate braces and supports that go behind the walls as well all plumbing. We lock the panels in place with a band of concrete, and everything is kept level to within a fraction of an inch. In most cases, we complete the excavation in less than a day and install the walls in a few short hours thereafter.
Attractive, soothing waterfalls cascade into these vinyl-liner pools – part of a trend in which those of us who design and install these vessels are exploring the full range of custom design features – and are also integrating them much more fully into surrounding deckwork and landscapes.
Once we install the panels and bolt them together, we precisely adjust their configurations using the turnbuckles on the A-frame supports behind each section. It doesn't matter if it's a simple rectangle or an elaborate free-form structure: The basic process of digging, setting and adjusting the panels is the same, and it doesn't take a lot of time.
Installing steps and coves is another simple matter of dropping them into place. We can now go with any number of standard or custom configurations with virtually any type of step, shelf or bench configuration. And all this flexibility comes without adding much (if any) difficulty.
When you pay close attention to establishing a level base and getting the panels exactly plumb and square, it's really not that hard to nail a pool's basic shape in just a few hours.
LOCKING IN
As mentioned above, we secure the base of the pool by pouring a six-inch deep collar of concrete on the lower shelf extending behind the pool walls. For some projects, that's just a starting place.
If a project calls on the walls to support a stone deck, for example, we take things a step farther and set up four-inch PVC standpipes filled with concrete at every four feet to lend extra structural support. With rockwork, we may use more of these extra supports depending on the rocks' sizes and weights and their proximity to the pool's edge.
These are largely precautionary steps because the lion's share of the load will be carried by undisturbed soil around the walls. As we see it, our aim is to isolate the walls from the deck or rockwork so that any ground movement will have no effect on the basic wall structure.
Atop the collar, we add a layer of soil onto which we lay the plumbing. All penetrations for suctions, returns, skimmers and light niches are specified before the panels are ordered, so it's a simple matter of running the lines to the right locations and making sure they are all properly connected.
Attached spas are now a regular part of our pool compositions, either as manufactured shells with spillovers that cascade to the water below or in full-vinyl configurations in which they are integrated into the pool-wall system using much the same approach as is found with concrete pools. (Photo at right by Home Pool & Building, Owensboro, Ky., courtesy Clayton & Lambert)
In a basic 30-by-16 rectangle, we'll place a skimmer in the deep end 18 inches from a corner; a return in the wall on the opposite side of the pool; two returns in the steps to keep debris from accumulating there; and split main drains in the deep end. Every suction and return uses a "home run" to the pad, where we set up quality equipment sets.
Once the walls, collar, plumbing lines and electrical conduits are in place, the pool is inspected and, that done, we go to work on the pool floor, shaping it to the precise contours of the liner. Again, we over-excavate – but this time by just two inches to allow for placement of a layer of vermiculite. We also install an eighth-inch layer of foam material inside the panels, an optional step that gives the walls a softer feel.
At this point, we're ready for the liner. If the pool is a basic shape, it was ordered at the same time as the walls; once the vermiculite is installed, we get right down to dropping and snapping the liner into place. If the pool has a custom shape, I take precise measurements with the walls in place, then order the liner. (That's the only step in a custom design that adds significant time to the installation process.)
Once the liner has been installed and all the plumbing penetrations have been sealed, we fill the vessel with water. Once we're assured everything is structurally sound, we backfill the space behind the walls with soil: The real strength of the system is in the walls themselves, not in the surrounding soil.
ASSOCIATED STRUCTURES
Beyond this basic sort of installation, nowadays there are a number of options to be considered – and more and more of our clients are insisting upon them.
Spas are by far the most common of these desired additions, and several companies offer panels, liners and steps for use in creating attached vinyl-liner spas. In our case, however, we go with manufactured inground fiberglass spas, typically with finishes chosen for compatibility with a liner. The shells we use are made to accept cantilevered stone decking or coping, so their appearance is easily integrated with a pool. In other words, they never look like a separate item that was simply dropped into place.
The shells we use have 12-to-18-inch-deep spillover lips that we set back from the steel wall with the edge of the lip just slightly cantilevered over the edge of the pool. We can also set the spa up 18 inches above the top of the wall, filling the space between the structures with brick, stone or some other masonry work – or we can set the spa back a couple feet and set up a masonry runnel between spa and pool. Although the top of a steel wall can and will support a small surcharge from an attached spa (or rockwork, a grotto or a waterfall, for that matter) we don't rely on the pool to offer structural support.
The increasing appearance of vanishing edges on vinyl-liner pools is perhaps the clearest indication that this modular approach to poolmaking has 'arrived' at the forefront of modern design possibilities. (Photo at left by Johnson Pools, Huntsville, Ala. Photo at middle left courtesy Cardinal Systems, Schuylkil Haven, Pa. Photos at middle right and right by Home Pool & Building, courtesy Clayton & Lambert)
The tops of the panels come with a couple of options – either a flat lip that can accept anything from pre-cast coping to flat stonework, or a fiberglass panel that extends back 18 inches. With custom pools that are tied to the landscape, we typically use the former option so we can bring the decking material right to the water's edge.
Artificial rockwork on the side of the pool is generally set back far enough that the vast majority of the weight is supported by virgin ground. If in doubt, we'll always install additional PVC piers in key locations to support any weight over the backfilled area behind the walls.
Vanishing edges are another possibility and represent the most dramatic instance of vinyl-liner pools inching stylistically toward their concrete counterparts. The edge is handled by setting key panels a couple of inches lower than the rest of the structure – perhaps two or three inches – to bring the top of the wall just below the waterline. The liner simply wraps over the top of the wall, and the backside can be finished with any of a number of brick, stone or plaster materials that serve to conceal the wall system.
The catch basin is made using a structurally separate modular wall system that can take on just about any required set of dimensions. In one recent case, we set a trough up to function as a separate wading pool.
EVER BETTER
As with any custom project, specific design and construction solutions with vinyl-liner pools will vary from job to job. The most significant development of the past 40 years has been the emergence of custom liner-manufacturing capabilities: Coupled with the complete flexibility and reliability of wall systems, we now have the building blocks we need to be extremely creative across a range of sites, situations and client desires.
The state of the art in vinyl-liner pool design and construction has reached a level at which just about anything is possible. With the support of wall and liner suppliers, we are able to conjure just about any configuration with a wide range of interior details and can further customize our work with the full range of pool-design options – as in this case, with fire-on-water features, fiberoptic lighting and laminar jets. (Photo by Home Pool & Building, courtesy Clayton & Lambert)
We may not be able to install rockwork below the waterline, but these days we're seeing truly elaborate backyard treatments where design details including rock waterfalls, stone decks and other project elements are costing far more than the swimming pool itself. The important point there is that, in these custom environments, our vinyl-liner pools no longer seem at all out of place.
Operating at that level is all about an orientation to quality. Regardless of the relative simplicity or complexity of a project, attention to detail and construction accuracy are always crucial: No wrinkles allowed, for example, and no out-of-level framework!
Those points may seem obvious, but installers in the vinyl-liner business haven't always thought that such accuracy and attention to detail were important. These days, however, the basic systems have been polished to such high luster that excellence is always within reach for those who are motivated and ambitious enough to carry their vinyl-liner projects to the next level.
Phil Della Pietro Sr. is vice president of Pool & Spa Doctor, a vinyl-liner pool service, design and installation firm based in Wall, N.J. A pool-industry veteran of 38 years, Della Pietro began in the industry with his own backyard pool, which he began servicing and repairing himself. He subsequently worked for a variety of local firms until he and his wife Geri founded their current company in 1984. His son, Phil Jr., is also a vice president for the company. Della Pietro has a degree in physical education from Kentucky's Moorehead State University. Before joining the industry, he worked extensively as a lifeguard and for a short time as a school teacher