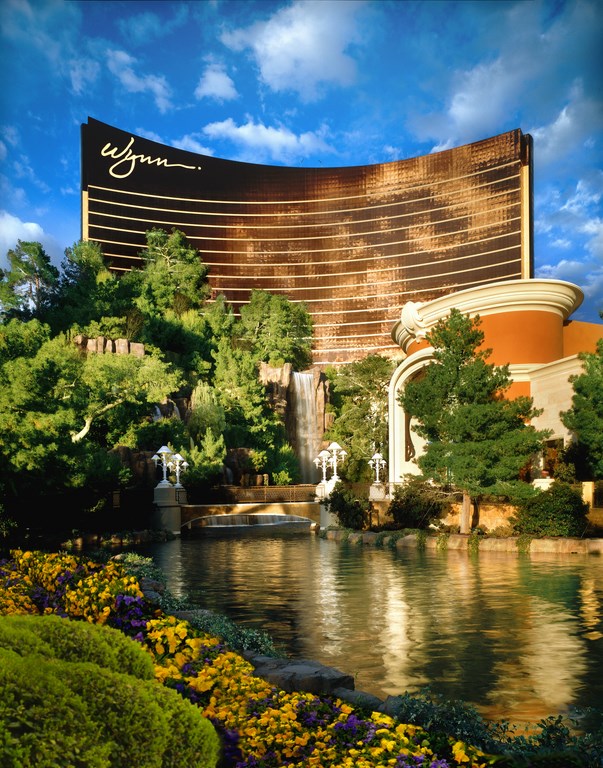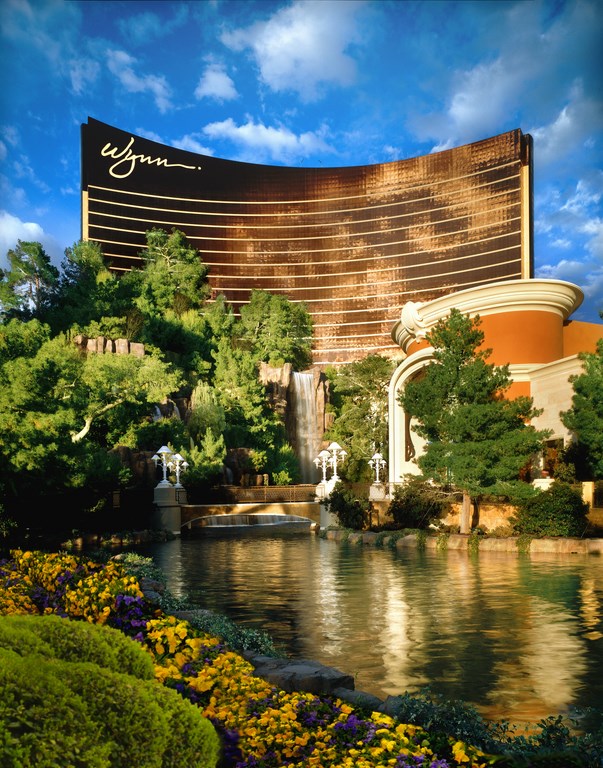 The latest generation of Las Vegas hotels and casinos offers an amazing showcase for pools, fountains and watershapes of every shape and size. In fact, for many such properties, the presence of these increasingly imaginative watershapes is crucial to defining their appeal for huge numbers of guests and visitors.
As these properties and their watershapes have become more elaborate and unconventional, they've presented designers, engineers and builders with greater and greater technical challenges – many of them carried in the plain fact that water can inflict a great deal of damage on these facilities if it is not properly contained and controlled.
In our end of the watershaping trades, the visual and sensory arms race has challenged the waterproofing industry to step up to the plate and manage the integrity of every nook and cranny of every vessel, be it wide or narrow, curved or straight, below-grade or above.
NEW HEIGHTS
At Carlisle Coatings & Waterproofing (Wylie, Texas), we know these projects include the most challenging environments possible at the highest possible stakes. Custom designs and never-before-seen building features have forced us and others in the industry to offer a repertoire of products and techniques to keep these elaborate designs watertight.
Before opening its doors to the public in April 2005, the 2,846-room Wynn Hotel was already receiving considerable attention from tourists and the tourism industry: The sweeping curvilinear structure is located on the site of the once venerable Desert Inn and can't be missed in any transit up or down the strip.
Steve Wynn, the hotel's creator, planned bigger and better in his signature property as a follow up to his work on Treasure Island, The Mirage and Bellagio, to name a few.
As is clear in those past projects, water plays a huge role in Wynn's formula for success. To that end, the new hotel features a variety of waterways, swimming pools, extravagant villas and underground tunnels as well as naturalistic lakes and a variety of rooftop "green zones" that offer private watershapes for the enjoyment of the hotel's most exclusive clients.
Add it all up and it's a facility in need of unyielding attention to detail, quality in the construction process and an effective waterproofing strategy.
Given the nature of the site, the ponds at the Wynn had to be built to prevent leakage from inside the watershapes as well as any intrusion of groundwater, so the excavated space was lined with a bentonite fabric before the plumbing was inserted and the artificial rock applied. (Photo at left by Cid Caba; middle and right by Jim Wilson, Jim Wilson Photography)
The Wynn's architect of record, Glen Ashworth, AIA, worked closely with our firm to determine the best way to meet the waterproofing needs as the building was in the planning and early construction phases. With so many watershapes, deployment of an array of waterproofing strategies – bentonite lining, spray- and roller-applied membranes, extensive drainage systems and various vapor barriers – was the overall key to success.
For starters, the facility contains a series of man-made lakes and ponds, a feature found in many of the area's numerous golf courses, but far less common in its hotels and other commercial settings. These watershapes were a real challenge because, although Las Vegas is known for its arid climate, what most people don't realize is that it has an extremely high water table – a real problem for lakes and ponds if they're not properly structured and sealed inside and out.
CLAY CRAFT
Naturally swelling clays have been used as a means of waterproofing for thousands of years. One of them, known as bentonite, is particularly valued for its ability to create an effective, efficient water barrier. Depending upon local soil conditions, it is often used as an alternative to liners or concrete – but in the Wynn's case it served as an added layer of protection.
Before we were through, thousands of square feet of our firm's bentonite-based rolled-fabric membrane had been installed under the lakes and performance pools. This made sense for a number of reasons, not least of which was the fact that the waterproofing contractor, Technicoat of Las Vegas, was familiar with the system and had installed it as part of several other local projects.
More important, of course, was the product's impermeable composition and the project's needs for a barrier that would endure hydration and could also self-seal in the event of punctures or penetrations. (With a variety of construction trades at the job site and given the amount of lighting and plumbing necessary in the various watershapes, the self-sealing action was a particularly important benefit.)
The giant waterwall and its pond are central fixtures on the hotel grounds. They had to be waterproofed, of course, and so did the planters that flank the waterwall on numerous levels – each pocket requiring extensive waterproofing with asphalt-based membranes. (Photo at left by Cid Caba; right by Jim Wilson)
Application in this case consisted of pouring concrete at the perimeter of each of the watershapes and then waterproofing the structures with spray- or roller-applied liquid waterproofing membranes before covering the floors of the vessels with the bentonite fabric.
The fabric consists of a uniform layer of sodium bentonite clay sandwiched between a durable, puncture-resistant, non-woven polypropylene fabric on the bottom and, on the top, a high-tensile-strength woven polypropylene fabric designed to endure construction wear and tear.
The fabric is needle-punched together with thousands of strands of high-strength denier yarn and is then thermally fused to lock the sodium bentonite into place and form an integral sealed surface. When hydrated and encapsulated in this way, bentonite is basically impermeable and offers excellent resistance to most chemicals. It also "heals" itself if ripped or punctured.
This sort of below-grade application differs from others in that it's hard to predict exactly what you'll encounter until you start digging. Bentonite is a good choice in these situations because of its basic compatibility with other coating products. It works well when a whole pond or lake is subsequently lined with concrete, for example, because the fabric is applied directly over the dirt and then can have concrete poured over its top. Furthermore, the system is tough enough that a drainage system can be installed on top of it to ensure adequate, long-term drainage.
BLACK GOLD
The Wynn project also made use of another time-tested waterproofing material, a rubberized-asphalt membrane. Although this sounds like a product of recent vintage, simple versions of these membranes are mentioned in ancient Mesopotamian writings and they have been recognized for centuries for their waterproofing ability.
For this project, our firm's rubberized asphalt membranes were used to seal the site's numerous patios and green roofs. They are perfectly suited to those sorts of applications, as this type of product can be installed on a variety of surfaces; isn't particularly labor-intensive; and can be applied by brush, roller or spray application.
Carlisle Coatings & Waterproofing is among several manufacturers who supply water-based, rubberized-asphalt membranes that consist of an asphalt emulsion modified with a blend of synthetic rubbers and special additives. Our company's products cure rapidly to form monolithic but highly flexible membranes of a sort used widely in concrete waterproofing projects.
The Wynn property features numerous swimming pools, reflecting pools, fountains and spas. Each one was sealed inside and out with bentonite fabric and asphalt-based membranes to ensure long-term, watertight seals in both directions. (Photo at upper left by Robert Miller; middle left and middle right by Cid Caba; right and bottom left by Jim Wilson)
The Wynn project features a number of patios outfitted with hot tubs, pools and elaborate gardens, each with distinct waterproofing needs. In cases in which a pool or hot tub was positioned above a livable space, there could be no compromise in the quality of the waterproofing products, and careful application was crucial as well.
Most facilities use multi-layered waterproofing systems for these applications to guarantee the containment and proper drainage of excess water. When you consider that certain plantings in the arid desert climate require 'round-the-clock watering, there's a lot of water moving below the surface and any leakage at all could result in extremely costly damage.
The use of our sheet membrane was the most common form of waterproofing used to protect "green zones" installed on rooftops and balconies throughout the hotel, supplemented in certain areas by application of liquid membranes to ensure protection of the living spaces below.
GREEN SCENES
The Wynn also features hundreds of square feet of planters that contain a plethora of exotic foliage to complement the extravagant outdoor spaces. One extensive example of such a space is the huge mountain that rises in front of the building – already a new landmark on the Strip and a wonderful natural barrier between the hotel and the bustle of the street.
The mountain and several other locations throughout the complex feature more than 75,000 square feet of artificial rock. Pre-formed with rebar and then filled with shotcrete, the rocks rise 80 feet to the mountain's peak and frame the exterior lake's shorelines. The rock was hand-carved for texture and then finished with an array of colors and shades to conjure a natural look.
The hotel's exclusive villas open out onto the golf course with a simple elegance that belies all the intricate structures just below the surface and a variety of approaches to waterproofing just about every surface exposed either to water or soil. (Photo at left by Jim Wilson; right by Robert Miller)
To seal the planters dispersed within this structure – some up to 20 feet deep – we used a liquid waterproofing material that was rolled on and also set up a high-performance drainage system that uses Flat Pipe, a technology we've developed for these sorts of applications.
This system consists of a dimpled core of high-impact polystyrene that has a graduated profile to move water steadily away from a structure. To ensure long-term performance, a geotextile filter fabric is laminated to the core to keep soil particles from entering and reducing the effectiveness of the drainage channels.
Other planters were equipped with systems of protective boards and root barriers topped by extensive irrigation systems, soil and, finally, plant material. In these cases, a roller-applied membrane provided the water barrier that, in conjunction with the root barrier and drainage system, effectively protects the concrete structure from water degradation.
FOR THE LONG HAUL
As tourists admire the Wynn, those who saw to the waterproofing of its splendid structures and watershapes know that the beauty has been protected. As any watershaper knows, managing the movement of water is no small trick. As any waterproofer knows, it's the difference between success and extremely costly failure.
For this project, the installation of proper drainage systems in combination with a range of waterproofing strategies will protect the property for years to come. In designing these solutions to age-old problems, we know that if you can control the movement of the water, you win the battle.
The mountain structure with its waterfalls, cascades, planters and pools – not to mention its variety of surfaces, different elevations, unusual contours and extensive plumbing and drainage systems – led us to apply just about every waterproofing approach and application technique at our disposal to make this huge project a success. (Photos at left and middle Cid Caba; right by Jim Wilson)
Next to fire, water is the single most destructive force a structure will ever encounter, and waterproofers take great pride in developing approaches that get the job done. In this project, those approaches involved using a variety of our products and a range of techniques.
Everyone involved knew what was at stake. On a project of this scale and complexity – an oasis of watershapes in the midst of a desert – we knew that our work was the key to long-term avoidance of water damage and the pathway to sustainable, Las Vegas-style success.
Tim Eorgan is the technical manager of Carlisle Coatings & Waterproofing of Wylie, Texas. He graduated from Pennsylvania State University in 1978 and has been with the company since 1985. Before that, Eorgan worked as a project manager for Glace & Glace Consulting Engineers and is also a member of the American Railroad Engineer & Maintenance Association.