S409: Stainless Steel Wall Detail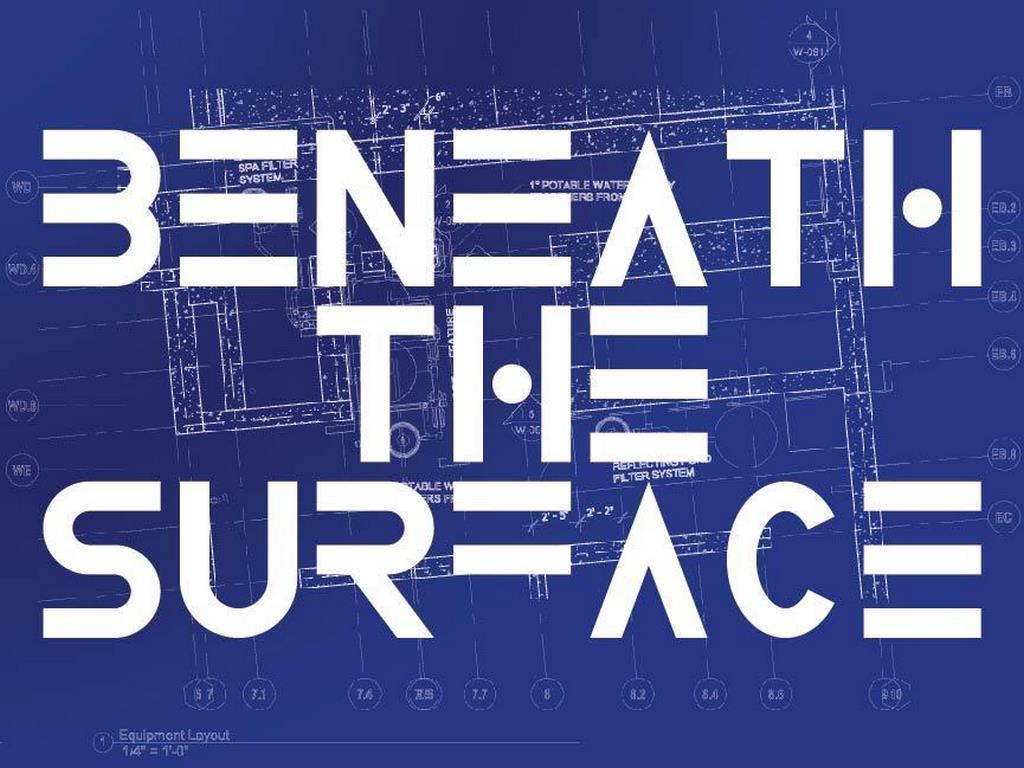 For situations where space is tight, turning to stainless steel basins can be the best call, explains Dave Peterson. This structural wall detail can also be used to make a clean aesthetic statement, by bringing the water right up to surrounding hardscape.
By Dave Peterson
Often times, when we're fighting for space on a project, stainless steel components are part of the solution. This wall detail is a perfect example. It's at the base of a waterwall where the catch basin needs to fit into a narrow 18-inch footprint. Rather than use concrete, which would have thicker walls, we turn to a simple stainless-steel trough.
While maximizing available space is the primary consideration, this detail has an aesthetic side to it as well. Some people like the clean look of exposed steel, especially if it's used on the house or in the pool or waterfeature.
Also, if there's an adjacent deck, you can bring the water level within a half-inch of the deck surface, which can create a dramatic look depending on the design. On the other hand, you can hide the trough completely using grating and rock material, as depicted here.
For deeper troughs it usually makes sense to cover up.
CLEAN TRANSITIONS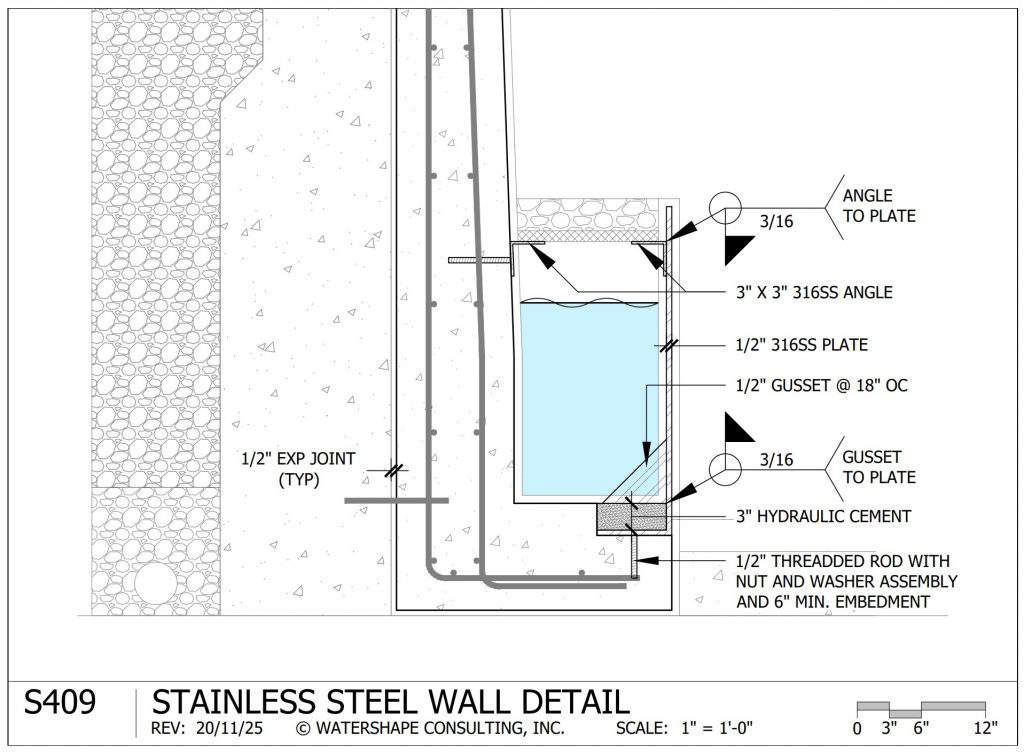 We sometimes use a version of this detail for situations where you want to bring the water up against large windows of the house. Being able execute a structural wall in half an inch has many advantages.
The trough must be sized to accommodate the water-in-transit when the system is turned off. In this case, the feature is located outdoors and the basin will collect rain water, which is also factored into the trough's dimensions.
One of the sweet things we love about this detail is the way it neatly brings steel and concrete together. We lower the basin three inches below the space of the concrete, then bury it in hydraulic cement. That way you can waterproof over the transition.
We create a shelf for the angled panel, encase that with the three inches of hydraulic cement, and then add the waterproofing material.
KEY POINTS
[] The steel plates are ½" 316SS grade, a high-performance steel that holds up well against corrosion. [] Welds must be
pickled
and
passivated
, a chemical procedure post-welding. This process works to restore the steel's anti-corrosion properties by forming a chromium-rich oxide film that works to protect the welds. This procedure is necessary anytime you're working with stainless steel welds and water.
David J. Peterson, P.E, IWI, is co-founder of Watershape University and president of Watershape Consulting, Inc. For additional assistance with this detail he can be reached at [email protected]
Special thanks Tony Jimenez, E.I.T., mechanical project manager at Watershape Consulting for his work drafting this and many other details appearing in Beneath the Surface.