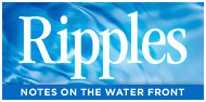 Compiled and written by Lenny Giteck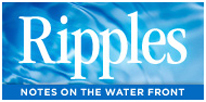 Aussie Competitive Swimming:
Will It Get Its Groove Back?
A disastrous showing at the 2012 Summer Olympic Games in London led to much soul-searching in the world of Australian competitive swimming and the nation as a whole. Australia — which long has been a swimming powerhouse — garnered only one gold medal (plus six silver and three bronze) at the Olympics.
The team's poor showing was a wake-up call to Swimming Australia, the country's highest governing body for the sport. The organization launched an investigation into what went wrong; according to an article on bbc.com, the study blamed a variety of negative factors.
They included intimidation and bullying among team members, misuse of prescription drugs and alcohol, insufficient discipline, low morale and inadequate leadership. The report characterized the team culture at the London Olympics as "toxic."
Following release of the findings, Swimming Australia announced it was determined to rectify the situation — made even worse when the sport's main corporate sponsor jumped ship in mid-2013. Vital funding by the Australian government was cut as well.
A recent update on the Sydney Morning Herald newspaper's Web site included the following:
"We took a reputational hit post-London, there's no doubt about that, but what I've sensed is that Australians haven't just ditched us," said chief executive Mark Anderson, who was appointed last May and charged with leading the rebuild. "People still feel a connection to swimming and they want us to succeed."
According to the Morning Herald, Swimming Australia is about to unveil a strategic plan it believes will address and remedy the deficiencies.
Will the Australian swim team get its groove back? Time will tell.
To learn more, click here.


Ripples Classic: Oct. 10, 2012
Limbless Aussie Dives into
Pool, Gets Out by Himself
There's not much to say about the 14-minute, self-explanatory video linked below — except to note that watching it may forever change how you deal with the challenges in your own life.
Nick Vujicic (pronounced VOY-tchitch), a 25-year-old Australian, was born without arms or legs — but despite that unpromising start, what he has made of his life is amazing. Simply put, Nick's back flip into a swimming pool barely scratches the surface of his incredible attitude and many accomplishments.
In Ripples' opinion, you'll miss out on a wonderful experience if you don't watch the You Tube video below.
Video: To get to know Nick Vujicic, an inspiring human being born without arms or legs, click here.


And with that, Ripples once again says…
Until next time, happy watershaping to you!