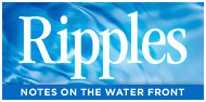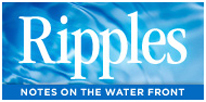 Brouhaha over Swimsuit Barbie
Spread in Sports Illustrated The 50th anniversary Sports Illustrated swimsuit issue has been unveiled — and what really has raised eyebrows is not the cover image of three near-nude women fondling one another's derrières. Rather, a public hue and cry has arisen because of a four-page spread inside the edition with images of the doll Swimsuit Barbie.
Web site cnn.com notes the following:
A Tuesday post on "Mommyish" blog, "The Sport's Illustrated Swimsuit Issue Will Feature Barbie, So Your Daughter Can Feel Bad Too," underscored criticism of the partnership [between Mattel and SI] for using a children's toy to promote sexualized images intended for adults. It further complicates Barbie's legacy for parents unsure of whether to view her as a positive or negative role model.
Mattel, owner of the Barbie franchise, reportedly paid for the SI spread. For its part, the toymaker brushed aside the criticism, as evidenced by its "unapologetic" hashtag for the campaign. Also from cnn.com:
"This is not a program targeted towards girls. As a brand that is always a part of the cultural conversation, Barbie, for the first time, has an active voice in the debate with her #unapologetic stance. The goal of the campaign is to empower fans to engage and celebrate all that makes them who they are," a Mattel spokeswoman said.
Ripples would voice an opinion here, but he's occupied at the moment celebrating all that makes him who his is — whatever that might be.
For more reactions to Swimsuit Barbie's controversial appearance in Sports Illustrated, click here.


Ripples Classic: Oct. 24, 2012
Agent 007's 'Casino Royale' Swim
Trunks Fetch $71,956 at Auction
Dapper chaps — British or otherwise — should always wear really cool swimming trunks when they go into the water. And what could be more impressive than the swimsuit worn by the newest Bond…James Bond — muscular actor Daniel Craig — in the 2006 movie "Casino Royale"?
Pity, dear reader, because you could have owned that very swimsuit had you only put in the winning bid at a Christie's agent 007 memorabilia auction, held in London a few weeks ago. The trunks went for 44,450 (which as of this writing translates to U.S. $71,956).
The auction was to mark the 50th anniversary of the Bond movie series. ("Dr. No," the first Bond film, came out in 1962.) Proceeds from the auction benefitted UNICEF, the United Nations Children's Fund.
Video: To watch a delightful retrospective of several highlights from the Bond films, click here. The short clip is hosted by screenwriter John Cork, who co-wrote a number of books on the subject and is a recognized Bond expert.


And with that, Ripples once again says…
Until next time, happy watershaping to you!