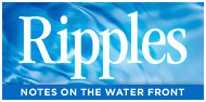 Compiled and Written by Lenny Giteck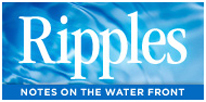 Swimming Is All the Rage for
Some in Kabul, Afghanistan
When you think of Kabul, Afghanistan, impressive, brand-new swim clubs are probably the last things that come to mind. But according to worldnews.nbcnews.com, this capital city of approximately three million residents now boasts eight or more such facilities — and Afghans are flocking to take advantage of them.
The report quotes college student Mirwaiz Taraki as saying, "Sure, we don't have beaches like Brazil or clubs like Dubai. But we have created our own beaches and clubs here with these pools." He was enjoying a swim at a club in the upscale New City neighborhood.
There are two caveats, however: First, given that the average citizen of Afghanistan earns about $100 a month, only well-heeled Afghans can afford to go swimming; entry fees at the clubs are around $10 a pop. (Previously, wealthy Afghans traveled to Tajikistan, Iran and Dubai to swim, the article says.)
And second, women are not welcome even if they can afford the entry fees. "From a business point of view, there is a market for women," notes Yahya Husseini, a young entrepreneur who helped fuel the boom in pools. "But it will take time for us to build the infrastructure — like women lifeguards — for a women-only pool. We plan on this in the next three to four years."
Still, Ripples supposes, when it comes to Afghanistan, anything positive is a step in the right direction.
To watch a news report about the Kabul pool boom, click here.
Ripples Classic: September 22, 2010
Celine Dion's Private Waterpark
Ticks Off the Singer's Neighbors
Superstar French-Canadian chanteuse Celine Dion may be able to belt out a stirring ballad, but her neighbors reportedly were more stirred up by what they regarded as her extreme overuse of water.
The neighborhood contretemps arose because of Dion's newly built, private waterpark behind her $20 million mansion on ritzy Jupiter Island, Fla. An article on the London Daily Mail Web site reported that "the lavish pool system uses 500,000 gallons of water and includes two swimming pools, two water slides and a lazy river, which has a slow current to carry bathers around the pool."
Problem was, the multimillion-dollar installation — which reportedly will need 6.5 million gallons of water annually — exhausted the island's entire fresh-water supply, resulting in water restrictions for area residents. Dion's neighbors were not mollified when the singer had six wells dug on the property to store the needed H2O.
The Daily Mail report came out in June, so Ripples hopes that neighborly peace has returned to Jupiter Island since then.
To see photos of Celine Dion's private waterpark, click here.


And with that, Ripples once again says…
Until next time, happy watershaping to you!