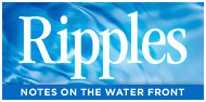 Compiled and Written by Lenny Giteck

Celtics Forward Brandon Bass
Takes Swimming Lessons at 28
Boston Celtics forward Brandon Bass is participating in a swimming class at the Boston Sports Club pool in Waltham, Mass. — together with youngsters from the Boys & Girls Club of Boston. In addition to finally learning how to swim, the player is donating his time to promote a special water-safety outreach by the Boys & Girls Club.
According to an article on the Web site bostonglobe.com, Bass plans to supplement the class with private lessons whenever his pro basketball commitments prevent him from attending.
The article reports that "Bass grew up in Baton Rouge, La., with no real place to swim and with friends, a brother and parents who did not swim either. When he was a child, a neighbor his age drowned, and the memory has stayed with him."
The 28-year-old, 6-foot 8-inch player is quoted as saying, "My [6-year-old son Brandon Jr. is] the first one in the family to learn how to swim. If you threw me out in the ocean, I would drown." Which is why the elder Bass is not completely sanguine about picking up the new skill: "I'm nervous, because I don't know how to float. I can't tread water."
Bass is taking on the challenge for personal reasons: Among other things, he and his son love going out on a Jet Ski at the home he owns in Florida — obviously, a risky proposition if you don't know how to swim. But he's also participating in the Boys and Girls Club program to send a message to young people — especially inner-city young people — who haven't acquired the vital skill: It's not too late.
The Boston Globe report notes the following: "According to the nonprofit USA Swimming Foundation, 70 percent of black children and 60 percent of Hispanic children do not know how to swim, compared with 40 percent of white children." As a result, drowning rates among African-American and Hispanic youths (and adults) are extremely high.
In Ripples' life playbook, Brandon Bass is a hero — and not because of his exploits on the basketball court. To learn more, click here.
Ripples Classic: August 10, 2011
Oprah Winfrey Proves It's Never
Too Late to Learn How to Swim
It seems there is not much Oprah Winfrey can't do. The many terms that describe her include talk-show host, actress, producer, publisher, entrepreneur and philanthropist. One label that apparently has not applied to her is swimmer — until now.
At the age of 57, Oprah is finally taking swimming lessons, proving that it's never too late to learn. According to an article on digitalspy.com, the megastar decided to take the plunge after looking through an issue of her own magazine.
The Web site reports that Oprah recently wrote the following in her e-mail newsletter: "Over a year ago, I pulled a picture from O mag of a woman gliding through water. It was such a striking image of freedom and possibility, I put it on my vision board (which I've still not completed).
"Today, when I finished my swimming lesson, I passed the vision board lying on the table where it's been since 2009. I had an 'aha' moment. I had just become that woman gliding through the water!"
According to Oprah's e-newsletter message, learning to swim has added a deeper meaning to her life. "This I've known forever is the great metaphor of life," she explained. "Move with the flow. Don't fight the current. Resist nothing. Let life carry you. Don't try to carry it. Sometimes we just have to be reminded. A swim lesson did it for me."
Congratulations, Oprah! If you're ever looking for a swimming buddy, be sure to give Ripples a call.
And with that, Ripples once again says,
Until next time, happy watershaping to you!