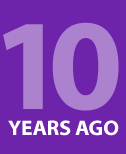 By David Tisherman
'Everywhere you turn these days,' wrote David Tisherman to start his Details column in August 2005, 'you see watershapers tackling projects that would have been unthinkable even a few years ago.'
'With this broadening list of possibilities, however, . . . [t]he industry's like a teenager with a fresh driver's license: just because he or she knows how doesn't necessarily mean that he or she should! The consequence with watershapes is that, more and more these days, I see projects weighted down by all sorts of bells and whistles that are, from a design standpoint, completely inappropriate and, often, visually jarring.' He continued:
***
'Consider the common case of clients with a smallish backyard, a substantial budget and an irresistible desire to do something really impressive despite the limited space. In such situations, very often these days I run into complex, free-form bodies of water with a vanishing edge on one side, a perimeter-overflow system on another, a beach entry on a third, an artificial-rock grotto topped by a waterfall and a slide on a fourth – and then there's the raised spa, the fire pit and the outdoor kitchen.'
***
'The results aren't always awful, but far too often, the outcome of so inclusive a design program is visual clutter that generally has nothing to do with the style or architecture of the home or the nature of the setting. . . . I love the concept of the backyard resort as much as the next person, . . . [b]ut when we overload a space at the expense of good design, we are almost certain to create a mess.'
***
'Some will argue that beauty is in the eye of the beholder and that homeowners have an absolute right to determine the visual natures of their personal environments. Who are we, after all, to tell them what they want? My answer to that question is simple: If our only purpose is to give clients what they want, then there would be no need for design (or designers) at all.'
***
'[W]e do have an active role to play in the process, and it is usually only through our design expertise and judgment that clients' desires are translated into settings of maximized beauty and elegance. And in a great many of these situations, achieving the best results requires us to exercise that most elusive of human qualities: restraint!
***
'This is why so many of my designs . . . are simple rectangles that don't feature vanishing edges or tricky edge details of any kind. Instead, my focus is on colors, materials, textures, joinery and how everything fits in the architectural environment. . . . Those situations that call for elaborate visuals are fewer in number . . . than are those in which an elegant shape adorned in an appropriate color palette and quality materials will make a far more beautiful and soothing statement.'
***
'If you need convincing on this point, look at the work of the acknowledged masters: Le Corbusier, Walter Gropius and his Bauhaus disciples or Frank Lloyd Wright and his successors, including John Lautner.'
***
'I'm not saying we should pay attention to classic design because it's culturally sophisticated (although that certainly doesn't hurt when it comes to working with sophisticated clients). Rather, my intention here is to convey the thought that, through the principles so ingeniously employed by the masters of our field, we are able to create work of remarkable and enduring beauty.'
***
'To me,' David concluded, 'that is far more important than the price tag of a project or how much of that tab I put in my pocket. I am in business to help my clients and, with them, to pursue elegance and beauty. If that means leaving a vanishing edge, a fire element or a beach entry out of the design, then so be it. That, in artistic terms, is what restraint is all about.'
Some designers refer to 'restraint' as a process of editing away the extraneous stuff until a design balances the needs of the clients, the setting and the home's architecture. Where does your work fit on this continuum? Are you as inclusive as your clients might want you to be? Or do you hold yourself to a tighter standard? Please share your insights by commenting below!
David Tisherman is the principal in two design/construction firms: David Tisherman's Visuals of Manhattan Beach, Calif., and Liquid Design of Cherry Hill, N.J. He can be reached at This email address is being protected from spambots. You need JavaScript enabled to view it..