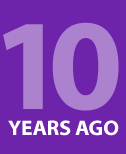 By Mark Holden
'It's an unfortunate fact that landscape architects receive little or no formal education in watershaping while they're in school. As a result,' began Mark Holden in his Currents column for the April 2008 issue of WaterShapes, 'where the typical landscape architect's irrigation plan will show every pipe, fitting, wire and component for a given project, that same project's pool plan will carry almost no detail at all.
'This phenomenon begs the question: Why don't our colleges and universities do more to educate landscape architects about watershaping?' He continued:
***
'As a university instructor myself, my observation is that most faculty and staff ignore this gap in what they teach because they aren't inclined to concede that they know nothing about the subject and may even feel threatened by the need of having to turn to contractors to learn something.'
***
'In the past decade, I've spent countless hours teaching design students about water, and I've found that most of them crave far more watershaping knowledge than they've ever been offered. . . . [E]ven in a week's time, we've been able to define key parameters and give class participants a basic, working knowledge of how to use decorative and recreational water in their landscapes.'
***
'[T]he processes of taking a watershape from concept to fruition has become remarkably convoluted and almost invariably involves unique twists and turns. . . . Shining a light on the murkier parts of watershaping business is therefore a key component in any comprehensive educational program for landscape architects.'
***
'The majority of the plans for watershapes . . . are ghost-like outlines with little or no indication of any essential components . . ., [so] I teach students to draw not only the waterline, but also the coping, steps, benches and depths, all of which have tended to be been absent from landscape architects' pool designs.'
***
'[S]tudents of landscape architecture need to be aware of the entirety of what their landscapes are made of, including their watershapes, just as well as they might know plants, irrigation systems, lighting and masonry. Without a "watershape vocabulary," their designs will only be rough ideas of what can be achieved in terms of construction. By understanding methods of watershape construction, however, these future professionals will enjoy greater freedom to design and reach for elevated aesthetics.
***
'It is my strong, personal belief that watershape education will eventually be a permanent component of every landscape architecture program. I see the situation as being not unlike irrigation, which was once found only in the disciplines of agricultural engineering but is now a fixture in every landscape architecture program.'
***
'It only makes sense to clear a slot in the educational registry for watershaping, given how concerned we all are these days about overall environmental design. If profit isn't sufficient motivation on its own, then consider the general need to accommodate clients who are looking for truly complete design programming and execution.
***
'The key in all this, the factor that ultimately will force a change, is the enthusiasm of students who are lucky enough to have gained exposure to some or any form of watershape education.'
***
'These students already know that the creative use of water in the landscape is one of the most potent design elements at their disposal, and they want to know how to wield it. Their time,' Mark concluded, 'has come!'
Mark Holden's persistent nudging of landscape architects toward watershaping was a pillar for everything WaterShapes ever tried to accomplish, and that mission continues with WaterShapes.com. But how is the movement progressing? Do you see evidence that the ties between the two pursuits are getting tighter? Please share your observations in the comments section below!
Mark Holden is a landscape architect, pool contractor and teacher who owns and operates Holdenwater, a design/build/consulting firm based in Fullerton, Calif., and is founder of Artistic Resources & Training, a school for watershape designers and builders. He may be reached via e-mail at This email address is being protected from spambots. You need JavaScript enabled to view it..