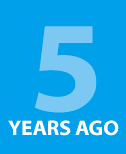 By Brian Van Bower
'Not long ago,' wrote Brian Van Bower at the start of his Aqua Culture column for the November 2010 edition of WaterShapes, 'I was reminded in a big way of the importance of understanding the international nature of our industry.'
'It was July, and my Genesis 3 partners . . . and I were on the Gold Coast near Brisbane, Australia, presenting a program at the Splash! Conference – an experience that, once again, underscored the fact that ours is not just a North American business, but is instead a global industry in which people worldwide share common issues and face similar challenges.' He continued:
***
'For anyone who's been paying any attention, it should be obvious by now that we are all part of a broad, dynamic industry that includes and unites landscape architects and designers, architects, fountain specialists, pond and stream specialists, fine artists, waterpark professionals and pool and spa designers and contractors. As we take aim at [a new year], now more than ever it's time to change the way we look at what we do.'
***
'Jumping back to Australia for a moment, I see the experience we had there as a perfect barometer of the way we need to look at things in North America. . . . Whether it is distance or just old-fashioned nationalism, we've seldom seen ourselves as sharing an industry with our Australian counterparts.'
***
'All that changed for me in 2003, however, when Genesis 3 was invited to attend the first-ever Splash! event. . . . We attended not knowing what to expect and were absolutely blown away by the strength of the response to our program. We saw clearly that they were as hungry there for education as were the watershapers we worked with at home.'
***
'Our Australian experience dramatically highlighted my observation that we are separated from the rest of our global industry only by distance and that, in this day and age of instant global communication, we have no excuse for remaining so isolated from the worldwide community of watershapers: We share so many issues and concerns, and all of our needs are best served by interaction.'
***
'[W]ater chemistry is a global phenomenon, as are hydraulics, structural engineering, the enjoyment of water, good design principles, art history and consumer interest in safety and the health benefits of aquatic exercise: Everything we face, positive and negative, our colleagues overseas face as well. In that light, it makes zero sense to maintain artificial boundaries or a protective sense of separation.'
***
'As [evidence of our] commitment, we attended and participated in the BSW-sponsored Aquanale show in Cologne, Germany, in 2007. In many ways, our experience there echoed the Australian experience. . . . It is impossible to measure the potential value of these interactions. To my mind, it's plain crazy to ignore the potential benefits that exist in forging alliances with colleagues around the globe.'
***
'From the start of both Genesis 3 and WaterShapes, [we] have always shared the view that when you look at water as an element of design, architecture and landscape, you're forced to recognize that business sectors we've traditionally seen as separate are actually closely interrelated.'
***
'To me, thinking in terms of a global marketplace of business and ideas and breaking down inherited perceptions of what watershaping is all about can only help us move forward. The sooner we accept the fact that we're part of much bigger and more integrated world than we might previously have considered will only help us approach the future with greater awareness of the opportunities it holds. If we open our eyes to broader horizons,' Brian concluded, 'the power of our potential will only grow as we make new connections, forge new alliances and organize what we do in ways that reflect new realities.'
Do you agree with Brian Van Bower that watershaping benefits from global participation and the exchange of ideas, technologies and inspiration from around the world and across industries can elevate watershaping and advance the state of the art? Share your observations on this key topic by commenting below!
Brian Van Bower runs Aquatic Consultants, a design firm based in Miami, Fla., and is a co-founder of the Genesis 3 Design Group; dedicated to top-of-the-line performance in aquatic design and construction, this organization conducts schools for like-minded pool designers and builders. He can be reached at This email address is being protected from spambots. You need JavaScript enabled to view it..