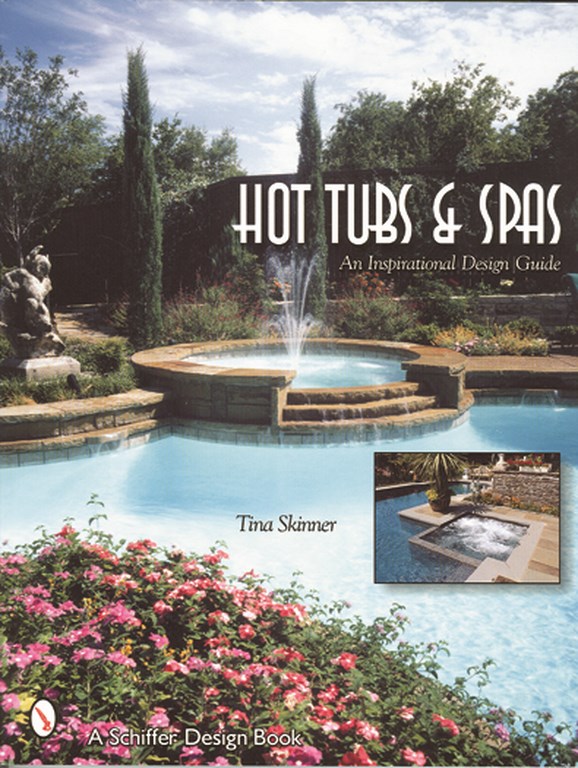 Swimming pools and other watershapes make great subjects for photographers, which makes it logical that every year or two I've be able to amass a new collection of these books to review.
In general, publications such as these are all about pretty projects and are aimed mainly at consumers, but I've always found them useful as sources for design ideas and, in general, as a means of seeing what other people are doing. For the most part, however, these publications are not particularly "informative": Once you get past the pictures, there's really not much else there to build knowledge or advance the craft.
Such is the case with all four of the publications I'll cover here in quick, round-up fashion. All are beautifully illustrated, and some display an interesting range when it comes to design approaches, materials and overall composition.
[ ] Hot Tubs and Spas by Tina Skinner (Schiffer Publishing, 2003). This is one of several publications produced by the Master Pools Guild, an organization of pool and spa builders. In this volume, we see a comprehensive sampling of spa treatments – all manner of styles, materials and settings. There are contemporary looks, classic styling, natural-looking spas, some in conjunction with pools others standing alone. There's no question that in working with a client who wants something interesting in a spa, this book would serve as a good point of departure for design discussions. [ ] Pools, Patios and Fabulous Outdoor Living Spaces by Tina Skinner (Schiffer Publishing, 2005). Another Master Pools Guild production, this volume highlights entire outdoor environments. There are all manner of residential pools, spas and waterfeatures along with dining areas, fireplaces, patios, decks and associated gardens. What's nice about this collection is that it encompasses the full range of components in which clients are interested these days, from watershapes and outdoor rooms to casual-living spaces and interesting amenities.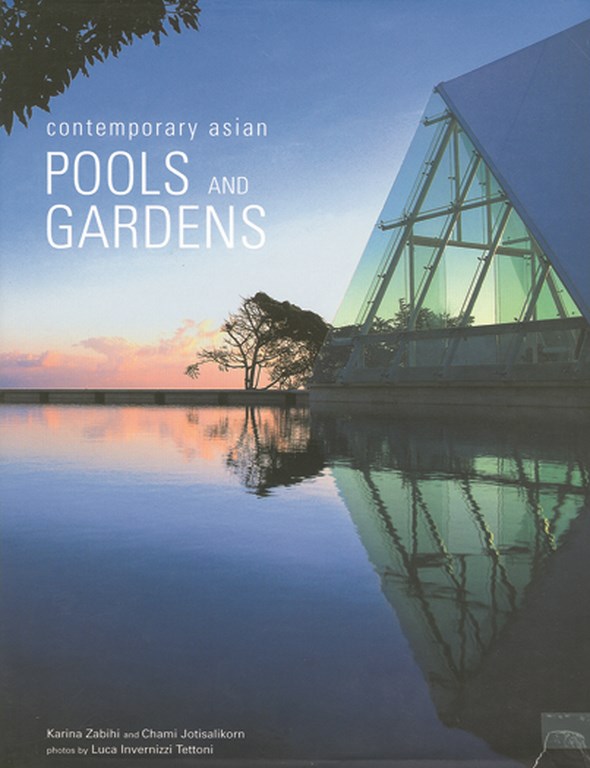 [ ] Contemporary Asian Pools and Gardens by Karina Zabichi and Chami Jotisalikorn (Priplus Editions, 2005). This is my favorite book in this round-up: When I saw it, I figured it would be heavy with Japanese and Chinese projects, so I was pleasantly surprised to see a sampling from all over the map of that part of the world, with projects from Bali, Thailand and Australia. The book is loaded with interesting photos of some quite unusual designs – things we don't see much of in the states, including creative uses of wooden structures and glass ornamentation. All of these projects are located in tropical environs, and I found the designers' use of tropical plant material to be particularly interesting. Overall, it's a great look at how pools, spas and other watershapes are treated in a variety of Asian settings.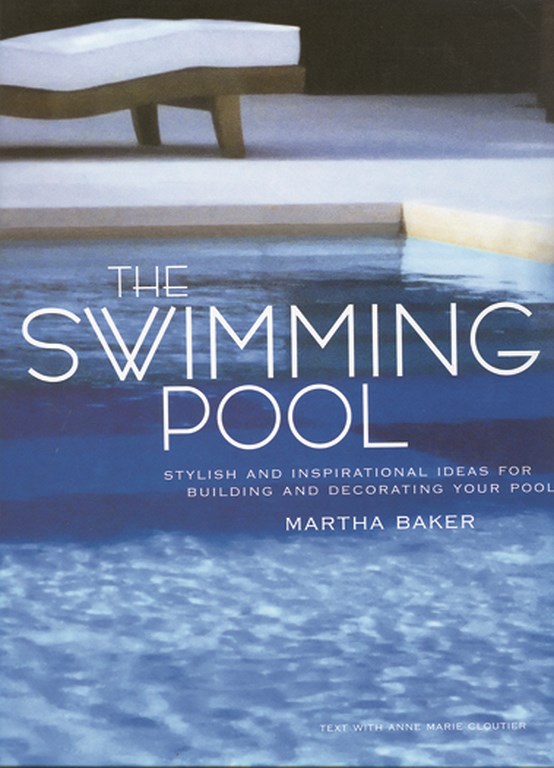 [ ] The Swimming Pool by Martha Baker (Clarkson Potter Publishing, 2005). I'm not sure this one lives up to its definitive (and somewhat pretentious) title, although it does include a nice set of projects mostly from the northeastern corner of the United States along with a few from overseas. Baker breaks pools down into four categories – romantic, modern, classical and rustic – and offers good examples of each interspersed with small sections on sculpture, outdoor furnishings, garden structures and dining areas.
None of these books pretends to be anything more than a simple forum for the display of interesting work. If you're looking for a transforming reading experience, stay on the hunt. But if you're looking for ideas that can be transplanted into new projects, this quartet of picture books definitely fills the bill.
Mike Farley is a landscape designer with more than 20 years of experience and is currently a designer/project manager for Claffey Pools in Southlake, Texas. A graduate of Genesis 3's Level I Design School, he holds a degree in landscape architecture from Texas Tech University and has worked as a watershaper in both California and Texas.