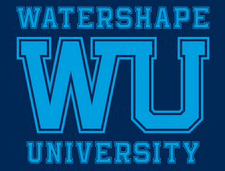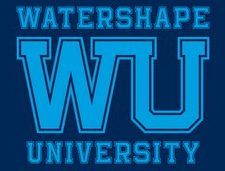 Watershape University is working to provide the best education available in the industry, offering long and short-form courses across in-person and on-line platforms. Part of that effort includes special paid one-hour webinars that yield treasure troves of detailed technical information, and spread-sheet calculations.
As part of Watershape University's Wolfpack Webinar Wednesday series, we've been occasionally offering what we call our "Premium Webinars" – one-hour sessions that take deep dives into specific technical topics.
Unlike our standard WWW presentations, which are always free, these premium sessions require a $75 fee, which includes not only the course itself, but various spreadsheets and software designed to facilitate the design and engineering process.
"These sessions are designed to provide a ton of useful information in a very short time, and at an affordable price," WU co-founder and instructor, Dave Peterson explains. "It's valuable instruction that always available with just a few keystrokes."
WU first presents the webinars in a synchronous (live) format, and then subsequently posts the sessions on our learning delivery system (LDS). You need an account on the LDS, which costs nothing and takes only a few seconds to complete.
Sign up here.
The premium webinars currently available include:
• Engineering 1341: Model Aquatic Health Code Turnover Calculations: The Model Aquatic Health Code (MAHC) includes provisions for maximum filtration turnover duration and references the multi-zone pool concept. This Premium webinar includes training on an all-new MS Excel worksheet for sizing multi-zone filtration systems based on the MAHC. The worksheet also applies to residential filtration system design including water-in-transit systems such as vanishing edges and slot-edges.
• Engineering 3421: Electrical Engineering Calculations: Electrical safety includes proper selection of conduit, wire and breaker sizes based on loads, distance, ambient temperature and other factors. This Premium webinar includes training on an all-new MS Excel worksheet designed to simplify the many factors promulgated in the National Electric Code.
• Engineering 3431: Submerged LED Lighting: This webinar extends the concepts taught in Engineering1431: Submerged LED Lighting Fundamentals to the application of LED technology in the field. Key concepts include: fixture selection, placement, illuminance analysis and adjustments for colors of both luminous flux and interior watershape finish. Students will obtain a custom worksheet developed by instructor and engineer by instructor Dave Peterson, assisting with their own designs.
Stay tuned, more are on the way!
To access WU's Premium Webinars, click here.