Poolside Perspectives Podcast Comes Online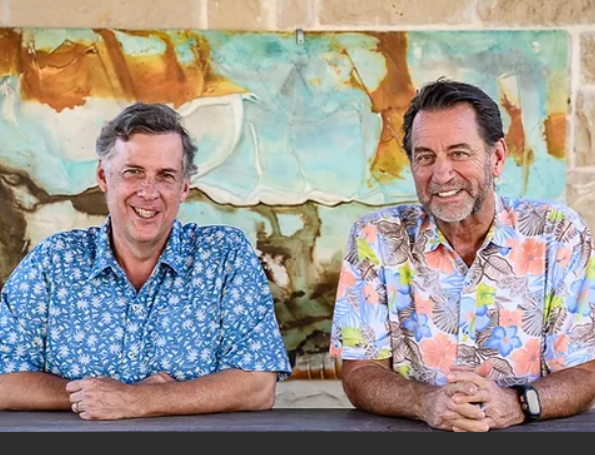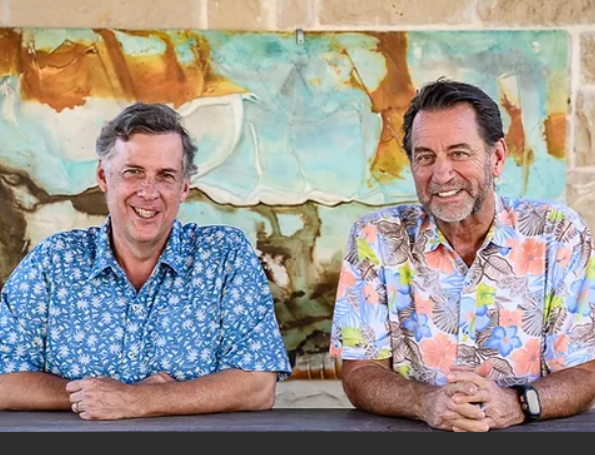 Veteran watershapers Kevin Woodhurst and Mike Farley are teaming up for a new podcast targeting consumers with an eye toward elevating the industry's public image. Titled Poolside Perspectives, the weekly podcast will feature in-depth interviews, valuable information and more.
By Eric Herman
The watershaping industry's blogosphere has a new "spot on the dial."
Poolside Perspectives, hosted by veteran watershapers Kevin Woodhurst and Mike Farley, is ready to speak to homeowners and industry professionals about pool design and construction with an eye toward elevating the process.
With over 30 years of experience each, and an impressive portfolio of thousands of projects, Woodhurst and Farley bring their wealth of knowledge and expertise to educate, inspire and delight listeners.
I've personally known both Woodhurst and Farley for more than two decades, dating back to the early days of WaterShapes Magazine. Both have been authors many times over in the publication's pages. In fact, Farley authored the magazine's "Book Notes" column for more than a decade when WS was a print publication. Woodhurst has recently penned a series of mind-expanding WaterShapes missives.
Because of their shared wealth of knowledge and elite industry pedigree, which includes numerous certifications and awards, viewers can expect valuable insights, practical tips, and advice in each episode.
Every Monday, the podcast delivers captivating discussions, enlightening interviews, and expert-guided walkthroughs of the pool design and construction process. The show goes beyond the basics and delves into the intricacies of outdoor living, providing inside information, trade secrets, and invaluable tips on how to ensure a successful and satisfying pool project.
"We created Poolside Perspectives with a mission to give back to the industry and empower consumers and potential pool buyers," Woodhurst explains. "Our focus is educating our listeners, introducing them to the industry language, guiding them as they look for the right design and contractor, and we showcase how a job should be done the right way."
At this writing, three episodes have been posted with more on the way. Based in the DFW area, the hosts' engaging style and friendly approach create a welcoming atmosphere, fostering a sense of community among pool enthusiasts globally.
"We know this program is going to grow and develop over time," Woodhurst says. "Our goal is to enable homeowners to make the best decisions possible, both in terms of their project design and also in finding a competent designer and installer. Our industry's customers are making a huge investment and we want to help them achieve the greatest possible value."
In reaching consumers, Woodhurst and Farley hope to occupy an important niche in the industry's media landscape, which has become more and more crowded in recent years, but largely focused on B2B content. Given the duo's track record as both top-shelf industry professionals, and capable communicators, odds are good they will be successful developing an audience.
To stay updated on the latest episodes, educational content, and industry news, visit www.poolsideperspectives.com or follow Poolside Perspectives Podcast on social media channels.
I know I'll be logging on and tuning in!