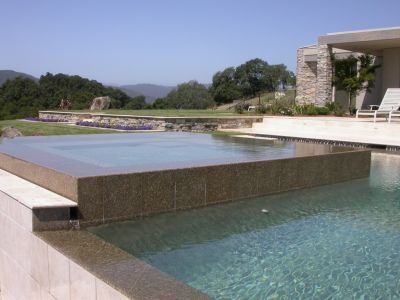 In December 2004, WaterShapes introduced 'The Platinum Standard,' a registry of projects that embodies watershaping at its finest. Now, as part of our celebration of the magazine's 100th Issue, Eric Herman offers 'The Platinum Standard II,' a fresh set of 20 projects that have graced the pages of the magazine in the past three-and-a-half years – projects that demonstrate clearly that watershaping has become an art form in its own right.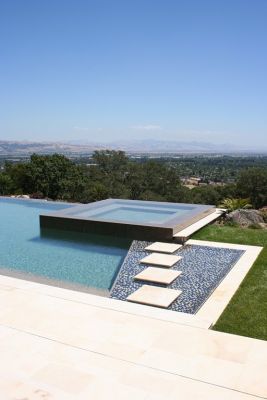 Paolo Benedetti
Aquatic Technology Pool & Spa
Morgan Hill, Calif.
Designer/builder Paul Benedetti and his staff take pride in creating effects that leave observers wondering, "How did they do that?" This project is a prime example of that brand of aquatic sleight of hand, with layers of perimeter-overflow effects that blend and disappear into one another. It's a composition that teases visitors in the way drawings by M.C. Escher engage the eyes while having fun at their expense by setting up physical and visual relationships that are deliberately counter-intuitive.