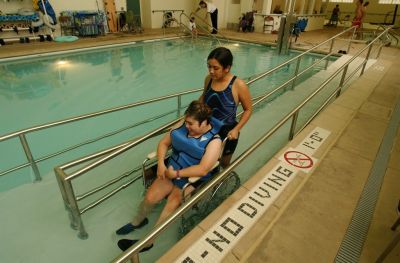 In December 2004, WaterShapes introduced 'The Platinum Standard,' a registry of projects that embodies watershaping at its finest. Now, as part of our celebration of the magazine's 100th Issue, Eric Herman offers 'The Platinum Standard II,' a fresh set of 20 projects that have graced the pages of the magazine in the past three-and-a-half years – projects that demonstrate clearly that watershaping has become an art form in its own right.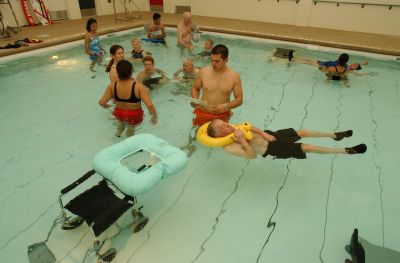 Rowley International
Palos Verdes Estates, Calif.
Presented by Belinda Stillwell
California State University, Northridge
Designed by Rowley International, the Brown Center at California State University, Northridge, is both beautiful and unique. While other facilities offer certain programs for healing and exercise, this remarkable teaching resource was established to be as comprehensive as possible in offering every conceivable type of therapeutic support. To lucky students and members of the community who avail themselves of its programs, it's all about helping people simply by getting them in the water.