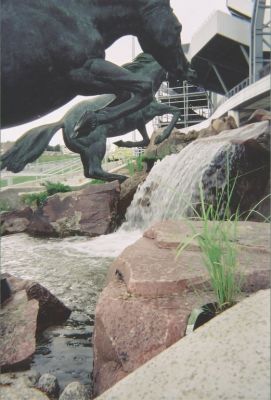 Watershaping advanced by leaps and bounds from 1999 through 2004 – a journey of artistry and practicality that was an inspiration to witness. In this retrospective feature, WaterShapes Editor Eric Herman reviews 25 key projects published during that time frame, offering an ongoing resource to watershapers while defining a Platinum Standard for the designers, engineers, builders and artists who use water as their chosen medium.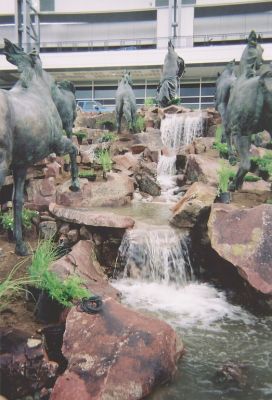 Jim Morris
Natural Pools & Waterfalls
Denver
This composition in water, stone, plant material and bronze stands at the main entrance to Invesco Field, home of the National Football League's Denver Broncos. The work of Italian sculptor Sergio Benvenuti, the seven broncos gallop up a rocky slope in a 72-foot long, 35-foot wide space leading into the stadium. Jim Morris' firm prepared the structure, hydraulics and stonework for the broncos, producing an iconic watershape that has become one of Denver's most photographed attractions.