Watershaping advanced by leaps and bounds from 1999 through 2004 – a journey of artistry and practicality that was an inspiration to witness. In this retrospective feature, WaterShapes Editor Eric Herman reviews 25 key projects published during that time frame, offering an ongoing resource to watershapers while defining a Platinum Standard for the designers, engineers, builders and artists who use water as their chosen medium.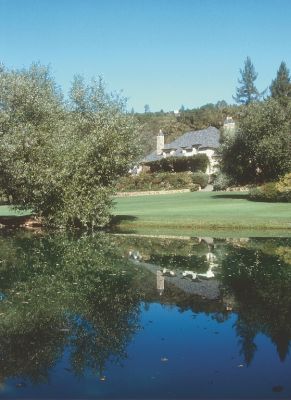 George Forni
Creative Environments
Alamo, Calif.
Sometimes man-made ponds and lakes are created for swimming as well as for their rustic beauty. In this project, George Forni installed an extensive filtration and circulation system to create crystal clear water for a large pond that not only reflects the beauty of the surrounding landscape but also encourages the homeowners and their visitors to jump in for a dip. The pond is fed by a small, meandering stream, while grassy edge treatments and sub-surface rocks offer easy access to the water.