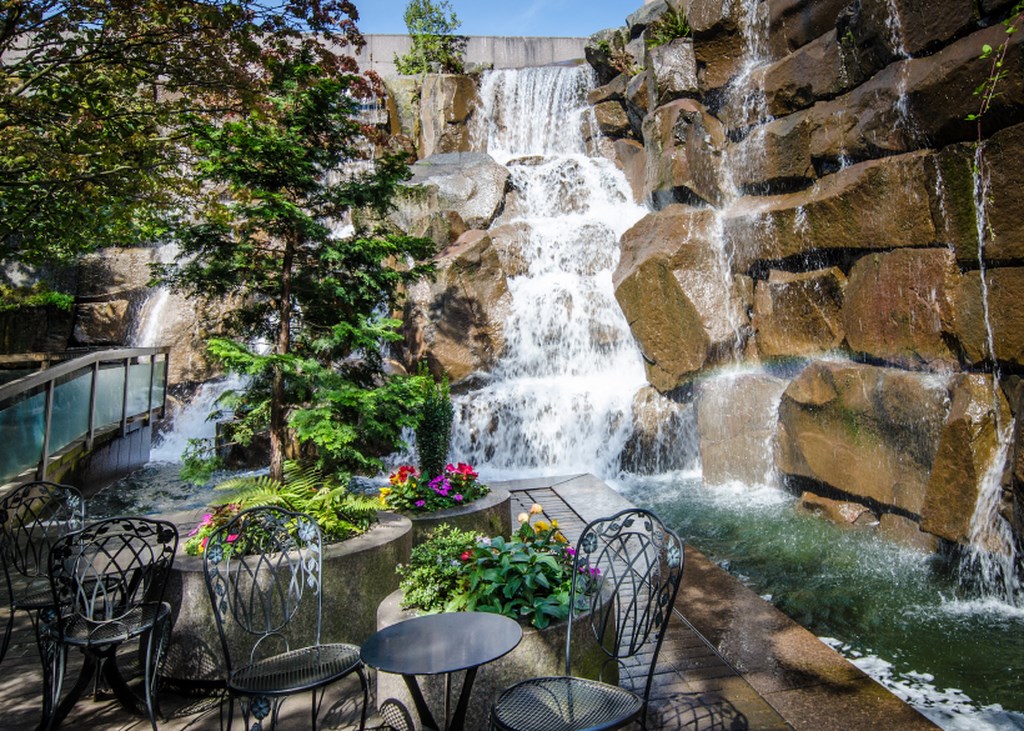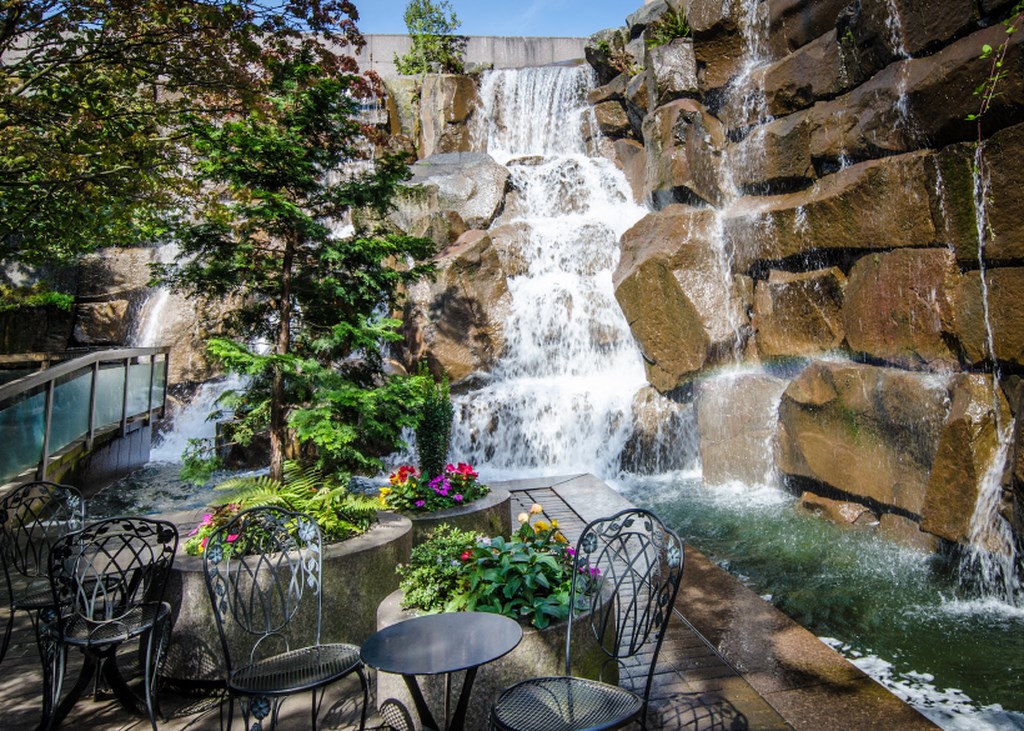 As mentioned previously, I've traveled to Seattle with fair frequency through the past few years. Mostly I'm there to visit my mother on Bainbridge Island, but I've also given myself enough time to explore the area that I almost know my way around the city and its many public watershapes.
On one trip a couple years back, I took the usual ferry ride from the island back to Seattle on my way to the airport, arriving in plenty of time for a leisurely stroll from the boat terminal to the metro station a few blocks away.
My semi-roundabout path took me right by Pioneer Square, a place famous as the original headquarters of United Parcel Service but now better known for the small park left behind to commemorate the company's birthplace. Descriptively called Waterfall Garden Park, it's a gem of a space that was well worth my accidental visit – and a more deliberate one by you.
Designed by Masao Kinoshita of the legendary Massachusetts landscape architecture firm Sasaki Associates and completed in 1978, the park is truly diminutive, covering a space of just 60 by 80 feet. But it's packed with trees and shrubs and shade structures and seating areas along with various sculptures and, as the park's name suggests, a big waterfall.
That 22-foot structure pushes out water at a rate of 5,000 gallons per minute, filling the space with sounds that bear little relationship to the park's thoroughly urban surroundings. Better yet, on the warm day I encountered it, I enjoyed it as a cool, serene retreat. (I note that there are heating elements in the trellises, so the park is just as welcoming on cooler days.)
There are powerful ideas at work here, and I love how elements of Japanese garden design are used to convey a visual impression of serenity that contrasts with the auditory raucousness of the waterfall. I can see that spending more time here on one of my return trips will add all sorts of useful insights to my sense of the place.
If you reach Seattle for business or pleasure, do stop by: Waterfall Garden Park is truly a special place.
For a video that gives a full (but slightly ponderous) tour of the space, click here.