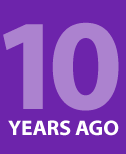 'Growing as a designer,' wrote Brian Van Bower to start his Aqua Culture column in October 2008, 'is often a matter of seeing things from fresh perspectives.
'As one with roots in the pool industry, for example, I once thought first about water and about plants and softscape later (if at all). That bias isn't uncommon, of course: I know plenty of landscape architects and designers who think about plants first and only later
consider water.' He continued:
***
'Planters . . . have been a revelation to me. Whether included as structures or as containers, these elements can soften views, direct attention, define spatial boundaries, articulate grade transitions, work as edge treatments, create reflections in water, provide seating areas, offer privacy, buffer sounds, create shade, lend color, attract birds, draw butterflies or just plain smell good.'
***
'As I've become more comfortable discussing planters and their intricacies, I've made them a much more prominent part of my early discussions with clients – and that, too, has been a revelation. In simply broaching a subject that never came up when I worked strictly in pools and spas, I've discovered that many of my clients have distinct, even refined ideas about planted areas.'
***
'It's all part of being as comprehensive as possible with clients. In my case, in fact, I discuss using plants and planters in designs at the same level as other key design elements including shade structures, landscape lighting, outdoor dining areas and fire features.'
***
'I am particularly fascinated by the way planters can be used in defining grade changes while also providing seating areas – and by how they can be used to articulate retaining walls or a pool's raised bond beam and create either focal points or visual transitions. Selections of shapes and materials are factors here as well and can be used to establish harmonies with the architecture or, on a completely different tack, provide transitions from built spaces to purely natural areas of a property.'
***
'What I've learned, in a nutshell, is that the possibilities here are truly limitless if you think about them creatively. I've also come to the obvious recognition that plants and planters fit best in a design program when they are considered right from the start.'
***
'We always dwell on the details, including the proximity of plants to the water (and their resulting effect on maintenance); proximity to pathways; obstruction of views (desired or otherwise); general site maintenance and the effect falling plant material might have on decking; and, certainly, the weight of the planter and the plants within it and the effects they'll have on nearby structures.'
***
'If there's a half-ton gorilla in the room when you make decisions about plants, it has to be maintenance. Thinking back to my days in pool service, I recall being dumbfounded by the plant selections some people made. . . . All plants will shed leaves, seeds and various types of fruit, of course, but when they're placed near water – and especially when they hang over a watershape – it's important to anticipate the mess they'll make.'
***
'I've learned that [working with plants and planters] can be great fun,' Brian concluded, 'especially when I work with experts who understand the plant kingdom and make creative suggestions. From the most modest grasses to the most majestic trees, I now know from experience that the work of the watershaper can be tremendously enhanced when plants and planters are used carefully and creatively.'
To what extent have you embraced the 'green' side of things in your own watershaping projects? Is it something you actively discuss from the start as Brian does, or is it something you leave to others if you consider it at all? Let your colleagues know what you think by commenting below!
Brian Van Bower runs Aquatic Consultants, a design firm based in Miami, Fla., and is a co-founder of the Genesis 3 Design Group; dedicated to top-of-the-line performance in aquatic design and construction, this organization conducts schools for like-minded pool designers and builders. He can be reached at [email protected].