Planting Design with Style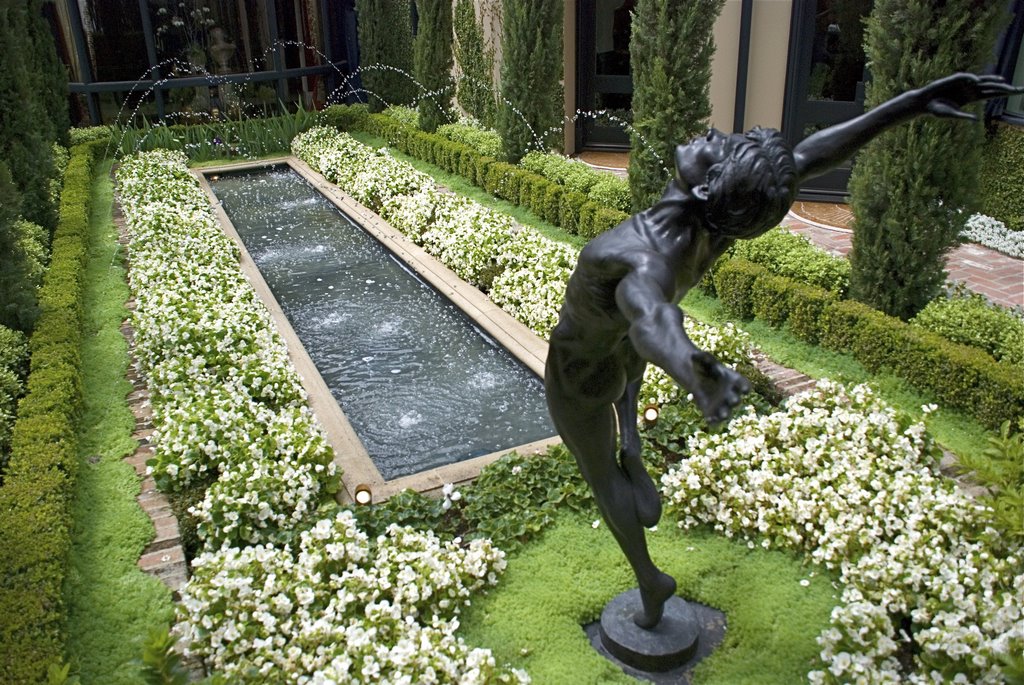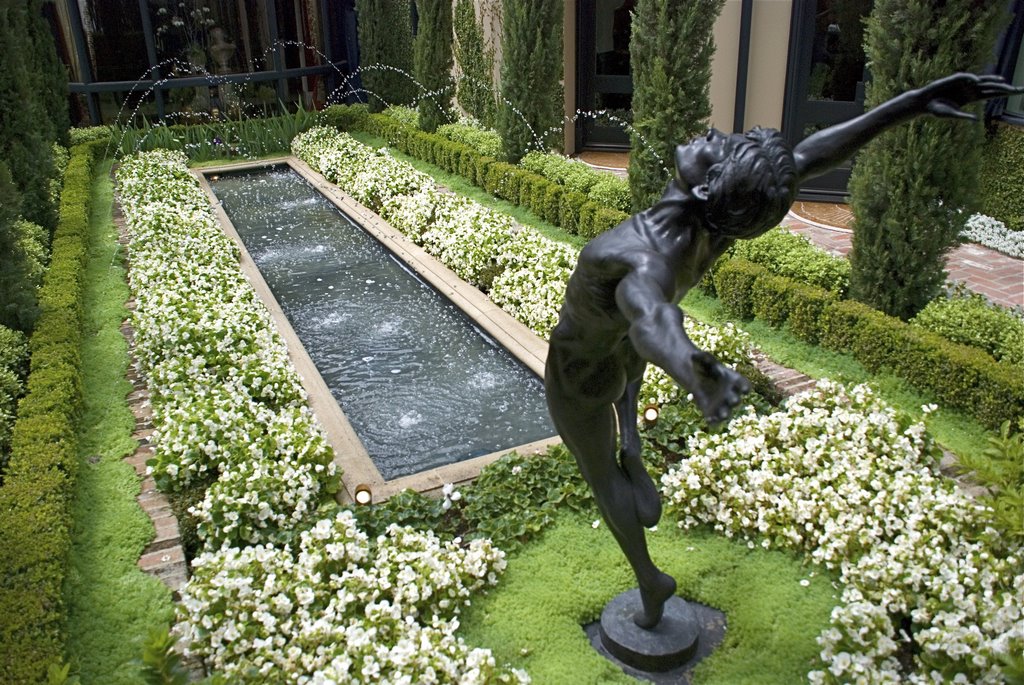 One of the lingering ironies of designing planted areas is that although plants are arguably the most impactful of all landscape elements, they are also often left as an afterthought. Mark David Levine, argues elevating softscape starts with understanding planting design style.
By Mark David Levine
A well-conceived softscape environment undoubtedly connects with one's inner soul – perhaps more than any design element, except, perhaps, water.
I prioritize plants largely because they provide a comforting bridge to the natural world, and they're beautiful, or at least they certainly can and should be. Regardless of architectural style, plants enable the designer to transport you to a place of serenity, contemplation, and a joyous pleasure. Much like water, plantings connect with our innermost spirit. Innately, we just feel wonderful within the presence of beautiful planting settings.
That's why, planting themes should be at the forefront of any project development.
Yet, so often the planting design becomes a secondary design element rather than considered an integral part of the project. I always approach and consider planting plans in the initial project development stages, knowing that, later on, those verdant and colorful spaces will live on as they elevate the experience of being there.
ARCHITECTURE SPECIFIC
There are many ways to approach planting design. You can research and learn how to commence with your project and there are endless resources you can turn to. I start with the architecture to establish a tight synergy between plants and the architectural theme.
Just as you want your hardscape and watershapes to harmonize with the home's architecture, so too the plants play a vital role in expressing the design theme of the property. As is true of hardscape and watershape, all the design elements need to seamlessly flow with each other to ultimately achieve that wow experience!
Specifically knowing what types of plants are used with a given architectural style is the key. It's not a hard and fast set of rules, but there are definitely plant selections that have traditionally been associated with different design styles, modes and motifs.
I've spent years studying some of the more prominent homes from each era and their garden designs. I study the philosophy of the design tradition, and the percentages of certain types of plants used in a given style, and how they indigenously cohabitate.
As an example, here in Southern California I've worked on several homes with Spanish Colonial, or more accurately Spanish Colonial Revival architecture, which became extremely popular in the late 1920s, resulting in some of the most iconic properties in the region.
In Spanish Colonial Revival you'll find the widespread use of drought-tolerant species, largely because the region has a semi-arid climate and is prone to drought. In those designs, I turn to a variety of cacti species, along with agave, aloe, lavender, bougainvillea, lantana, Sago palms, birds of paradise, among many others. I might use multiple types of plants in those categories to add variety and interest, but for the most part I stay within the boundaries of the property's overall design motif.
There are many familiar examples of plants married to a particular architectural style. If I'm working with a Cape Cod home, I'll turn to hydrangeas, ornamental grasses, lavender, fescue and others. For an English garden I'll use box hedges, with delphinium, hollyhock and geraniums. In a contemporary setting I'll select plants with sculptural forms, cacti, succulents, yucca and agapanthus, and perhaps my favorite of all plant types, bromeliads.
Working with designs that are rooted in history, you have the ability to create timeless gardens, a quality that can inspire the human imagination by connecting nature and history.
CONSIDERING COLOR
Color is the next thing I consider. To my eyes, there's nothing more beautiful than the colors of nature. For all of humankind's vast ingenuity, we will never be able to replicate the remarkable qualities of plant colors. That's why plantings are far and away the best way to add color to the design.
I group plant types by the colors they produce. I have a folder for blues, lavender, whites, red, orange and pink, and the lists are constantly growing. And, it's not just for flowering plants. While the colors of blossoms provide dramatic highlights and points of interest within the garden, the green palette plays a structural visual role and is just as important as the flowers.
I categorize plants by their variations on green. I call them "salad greens" – gray greens, blue greens, yellow greens and endless variations. I always create subtle layers of different shades of greenery.
Designing with color does mean that you need to understand how to use a color wheel, so you can work effectively with contrasting and complimentary colors, which is an entire design discipline unto itself.
At that point I'll extract the plants the plants in the desired color hue categories which also relate to the specific architectural motif. Once achieved I am very close to choosing my final palette of plants and trees.
NATURE INSPIRED
One of the interesting challenges you face comes when working on a property that does not have a distinct architectural style, which we see much the time in housing developments.
In those situations, I turn to the natural landscape for direction. If you're in the desert, you will lean on cacti, succulents and palms that thrive in arid environments. If you're in a wooded region, the choices might be evergreens, ferns, rhododendron and other denizens of the forest.
Considering the natural flora also leads to plant selections that thrive in a given climate zone. Not only does that help harmonize gardens with their natural surroundings, it makes taking care of the plantings much easier when they are naturally at home in a given climate. If, for example, you try to force lush tropical plantings into a dry climate, you might be setting the client up for high water bills and years of frustration trying to keep the plants looking hearty, and they can be highly inappropriate from a design aspect.
Another major, nature-inspired factor is the way that plants are grouped together. Many times, designers will place different types of individual plants next to other, presumably to create visual variety. I believe that's a mistake. In nature, plants drop seeds and grow in large masses of groups. You rarely see individual ferns or agaves growing by themselves, but instead they exist in large stands.
Massing plant families in an area sets off a timeless natural beauty! It also allows the visual characteristics of a given type of plant make a more cohesive statement than if they are standing alone amongst other unrelated species. With large stands of plants, I'm able to create greater contrast and establish visual rhythms throughout the garden.
VIEWS AND TRANSITIONS
In certain projects, I follow a common principle of landscape design in which you may place more structured planting areas near the home. Those tend to be more intimate spaces adjacent to decks, outdoor dining areas, pathways and the house itself.
As you transition away from the house, the plantings become more natural, often providing a backdrop of greenery and areas that transition to vistas and the surrounding landscape. The transition can be used to create layered views that draw the eye into the distance, and you can organize pathways that lead you physically from the gardens near the home to the wilder parts of the property.
Considering physical movement can be a powerful factor — meaning that sense of taking a journey through the landscape. I'm a proponent of organizing the space so that you don't see everything at once. As you walk from place to place, you discover something you hadn't seen just a few steps before. Perhaps you come upon a vignette of roses, a stand of fruit trees, or a hidden fountain, or aromatic plants such as gardenias, or sweet-smelling jasmines. Perhaps you'll encounter the incredible scent of lilacs.
Even for someone who lives there and sees the garden every day, that sense of discovery persists and can create tremendous satisfaction, whether you directly realize it or not. As you move through the space and encounter stands of different plants, you gain a sense of discovery and appreciate the variety within the garden.
Plants, particularly tall ones, like trees or vertical shrubs such as junipers, can be used to conceal unwanted views of surrounding buildings or roads. And, they can be used for other practical reasons such as buffering wind and unwanted noise.
You might even be tempted to cut bouquets and use the garden space to add beauty indoors.
With so much intriguing possibilities it only makes sense to consider plants and the role they will play from the inception of the project.
CLIENT INPUT
Lastly, we must listen carefully to input from our clients to ensure their expectations have been met. Some will have very specific ideas and preferences, others far less so. They may point out plants they've always loved or those that stand out because of an experience they had on vacation. And, as mentioned above, we always need to consider how they plan on using their garden spaces, a factor that touches all aspects of exterior design.
Some homeowners are more concerned with low maintenance or environmental sustainability. Some may want to attract birds and butterflies, while others love fragrant plants, or even edibles they can use in the kitchen. Many clients simply want a tranquil setting where they can connect with nature and ease their stress and anxiety.
When you have a broad understanding and familiarity with the plant kingdom and how to use it as a design element, you are able to bring a spectrum of options and ideas for client discussions and the resulting design process.
The possibilities are limitless and the resulting enjoyment you add to the lives of others will be as enduring as the seasons themselves.
Everyone deserves to have a beautiful garden environment!
Mark David Levine is a landscape designer based in Westlake Village, CA. He has been designing upscale residential landscapes for 40 years. His work features extensive garden areas across a broad range of styles, captivating and enhancing beautiful watershapes of all architectural themes.