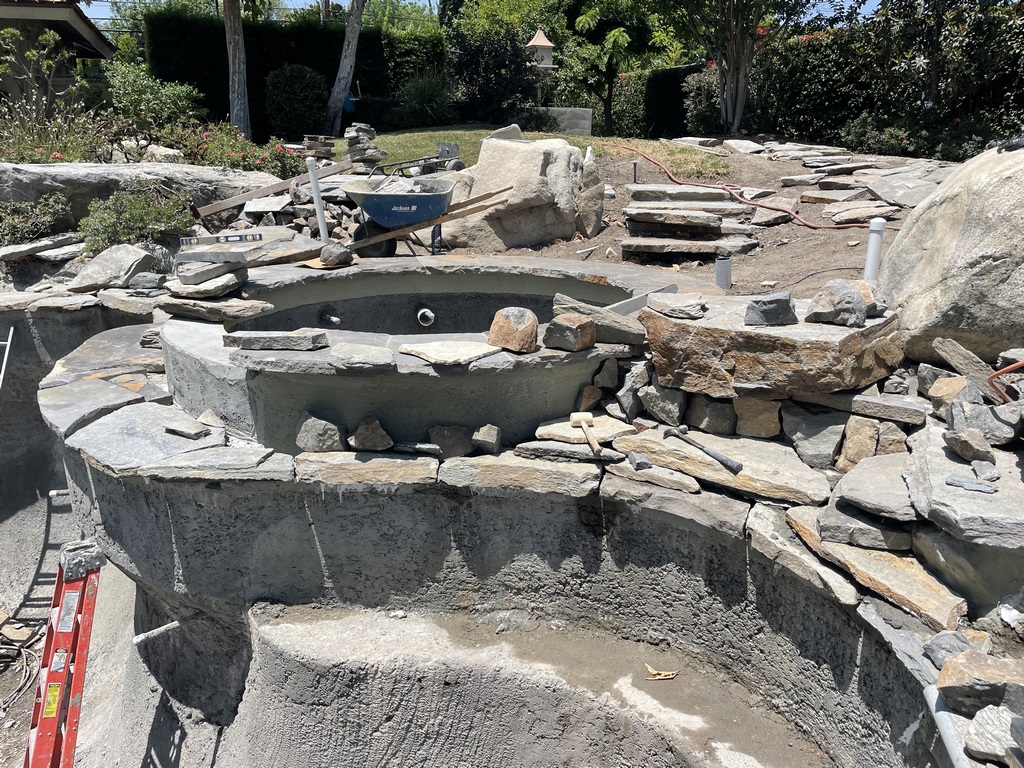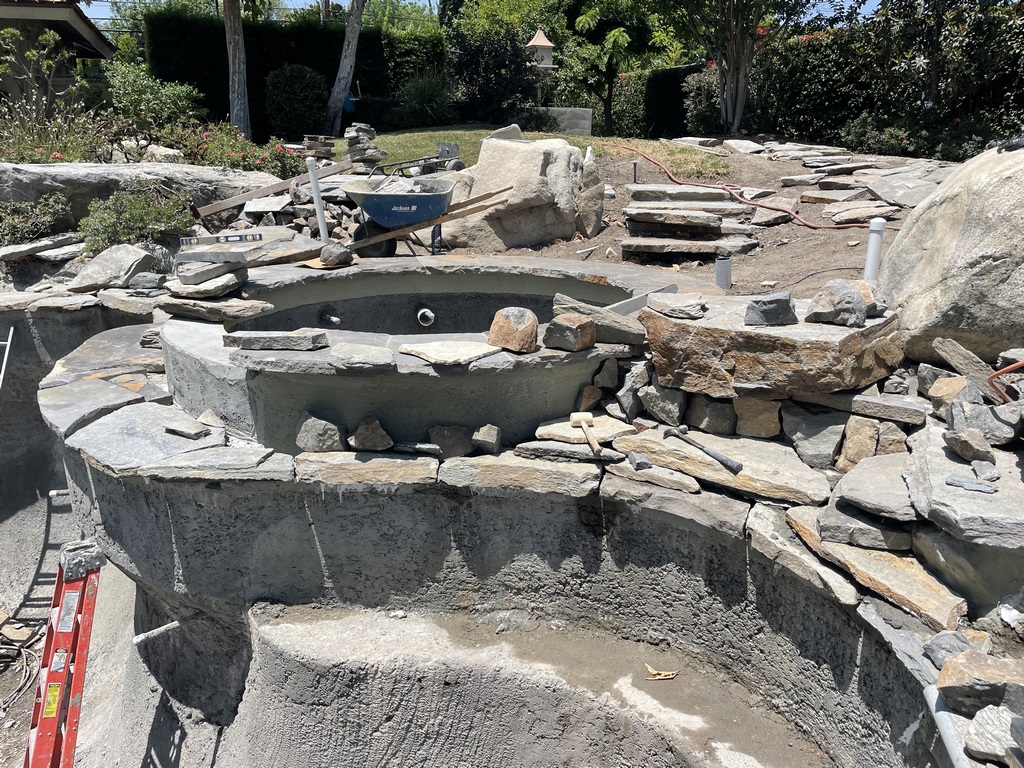 During times of economic strife, many watershapers have kept financial pace by focusing on renovations rather than new construction. Is it time to again start thinking in that direction given current uncertain economic conditions? Industry veteran Brett Lloyd Abbott believes so, and has advice about making a tactical shift in messaging.
By Brett Lloyd Abbott
At the risk of sounding like Chicken Little, I suspect trouble may be brewing for pool builders in 2023 – especially those who focus mainly on new construction.
That might come as a surprise for some given the current state of the industry. As we know, for the last three years, most pool builders have experienced record demand, and record growth. So much so, it's been a struggle to keep up given nagging labor shortages and supply chain issues.
Still, most builders have found ways to expand their capacity in spite of the headwinds through hiring, expanding facilities, buying more and better equipment, or any other combination of investments. During this hot market, one thing we have never needed to worry about was enough leads. The pandemic-fueled demand kept the pipeline gushing with more new customers than our industry could handle.
But let's be honest, the leads in 2021 weren't quite as prolific as 2020. And the leads in 2022 seem to be less than 2021. Is the demand softening? Almost certainly! And, we throw in inflation, a declining economy, higher pool prices, longer build times, and a marketplace that haso — over the last three years — already fulfilled most of its pent-up demand the picture looks considerably murkier.
Also, let's not forget new home starts. The rising interest rates and impending recession have put a damper on residential real estate, as well. And, we all know that new home sales are a key driver of new pool sales, as is the growth in equity due to increasing home prices. Both factors are on the decline.
Put it all together and we find almost overwhelming evidence that there simply won't be as many homeowners lining up for new pools next year. This is why I argue that any pool builder who wants to maintain their current staff and revenue levels should prepare to pivot, i.e., to anticipate the need for change and plan accordingly.
IN THE GROUND
When new leads dry up, there remains powerful demand for swimming pool renovations. As pools age, they need repair and updating, a process that continues regardless of prevailing economic conditions.
The latest findings from PK Data indicates we have at least 10 million inground pools in the US that are more than five years old. If we assume a pool is due for some level of renovation on average every 10 years, that means in 2023 there should be at least one million swimming pools in need of a renovation.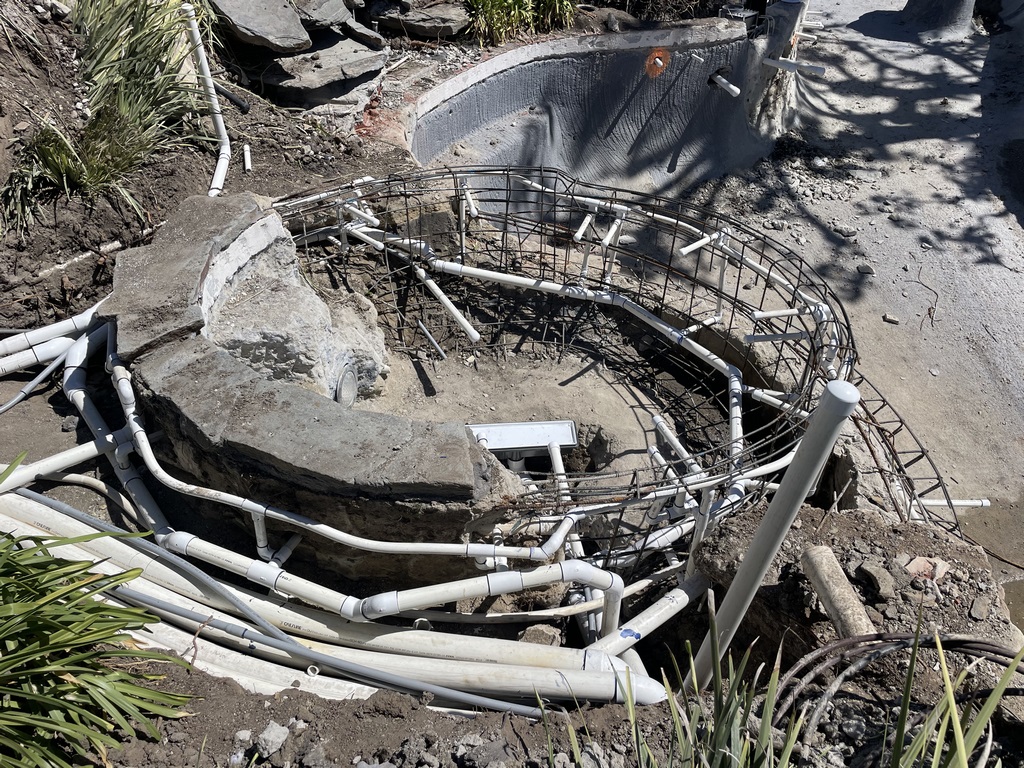 Contrast that figure to new pool sales, which may have hit 500,000 per year during the pandemic, but more typically runs at or below 100,000 new pools per year. That means watershapers have two to 10 times more opportunities to land renovation projects than new pool jobs.
So, first of all, let's agree that if you do choose to pivot to renovations, there's plenty of demand out there. Taking advantage of that demand, however, will require planning, preparation and adjustment.
PENCILING IT OUT
Consider the average revenue per job. A basic plaster, tile, coping job might be 10% of the cost of a new pool. But, who wants to only sell basic tile-plaster-coping jobs? That's not what I'm suggesting, at all.
Homeowners will still want to spend more time at home than ever before. That's what's driven the demand during the pandemic. And, we know they want to enjoy that home – including the backyard. That means for many, if not most, pool owners who need a renovation will probably also look for (or would consider) far more than just plaster, tile and coping.
This is a golden opportunity for expert pool builders to apply their creative new-pool design and construction talents in a slightly different way that brings old watershapes to a new shine.
A pool that's more than 10 years old probably doesn't have a tanning ledge, or vanishing edge, or a cabana, or an outdoor fireplace, or a man-cave sports bar, or a putting green, or a sports court, or any of a number of other highly-enjoyable features you could bring to the homeowner's backyard.
Brett Lloyd Abbott will be presenting WaterShape University B2322: How to Pivot to Renovations When New Pool Leads Dry Up at the upcoming Pool & Spa Show in Atlantic City, Tuesday, Jan. 24, 9:00 am – 10:30 am (CEU Credits: 1.5) and at the Southwest Pool & Spa Show, Friday, Feb. 11, 10:30 am – noon.
And it's probably surrounded by (ugh) "regular grass," which of course would be much more environmentally-friendly if you replaced it with high quality turf, which is very popular now, but was almost unheard of 10 years ago, especially in areas where water conservation is a major concern.
With all that in mind, I believe it's not beyond the realm of possibility to quote $100,000 to $300,000 for a renovation on an existing pool that may have only cost a fraction of that when it was new.
EXPANDING VISIONS
From a homeowner's perspective, it's probably a dream come true. And, now they can finally afford it! Think about it – if a pool was built more than 20 years ago, many of your new cutting-edge features were probably beyond the pool owner's wildest dreams, but now they're commonplace, part of the general design vernacular associated with pools.
There's also another interesting irony that puts watershapers at a unique advantage. Most pool companies who specialize in repair and renovation are quite comfortable quoting renovations in the $10K to $20K range. That's their wheelhouse and for clients of limited means, those companies fill an important niche. They are really good working in that specific market segment.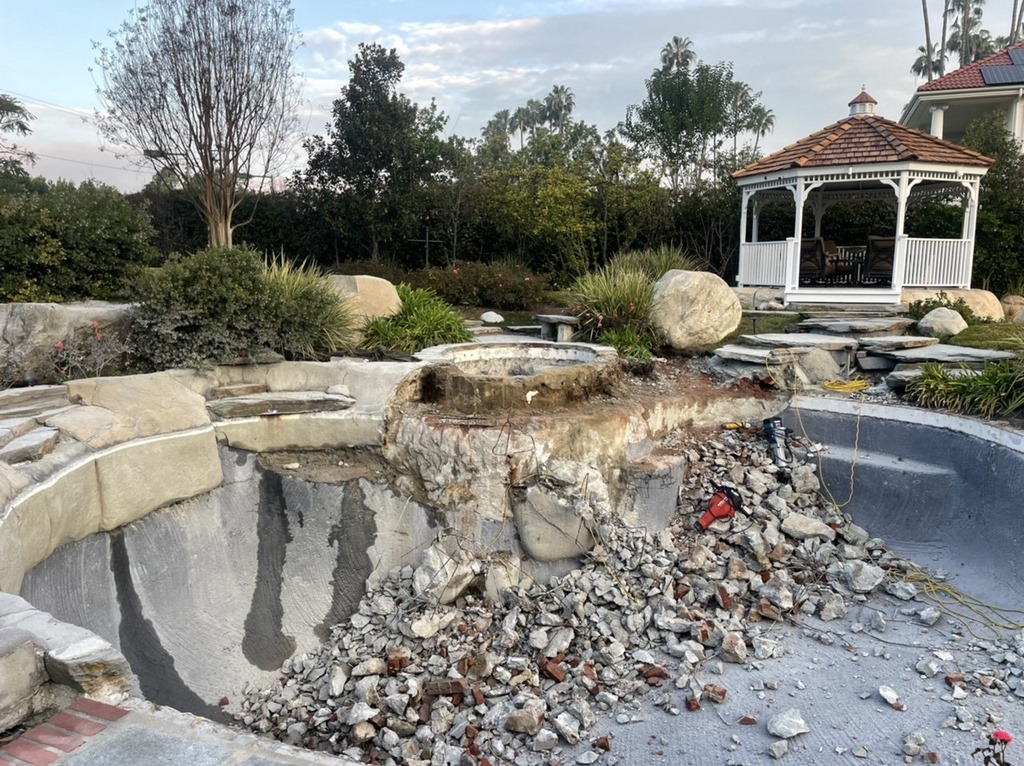 Fact is, however, most average, mid-range renovators are not experienced with cabanas, tanning ledges, built-in tables, barstools, umbrellas, outdoor kitchens, landscape lighting, fire features, living areas, and all kinds of other fabulous features that are actually very much in the custom builder wheelhouse.
How does this play out in a coming downturn? I see a homeowner receiving three or four bids from renovators, each in the neighborhood of $20,000 – but then a more talented, educated and ambitious builder walks in with a bid for $120,000 or more. That's a very different look that sets you apart.
When the homeowner sees all the wildly exciting things you can do for them, versus a boring plaster job, the other guys probably don't stand a chance! They're offering the bare minimum, the "necessary evil" of updating the pool interior that will have to be redone again in 10 years. It's not fun, it's not exciting but instead a form of expensive drudgery.
You, by contrast, are offering a life-changing transformation to their backyard, and to their home. And, trust me when I say, people love to be transformed! They become excited by the possibilities, they take ownership of the concept, and often expand their budgets to achieve their visions. The power of possibility opens their pocketbooks!
MAKING MOVES
Here are some practical suggestions for how to make this pivot smoothly, simply and successfully.
The first important step is to let the world know that your amazing design and construction skills are available for renovations as well as new pools. That means you'll need to update your website with spectacular "before" and "after" photos that instantly show the world how you take boring, ho-hum backyards and transform them into something amazing, how you've dramatically transformed the space, making it far better than the day it was new.
To be clear, this adjustment does not require a brand-new website, but just one new page on your website highlighting your renovation services, a complement to all the other services already mentioned on your website.
I would also encourage you to start talking about renovations as much as possible, especially on your social media pages. Keep showing those before-and-after photos of various projects, so people recognize and admire the way you transform old pools and backyards into something new and amazing.
If you are doing any kind of advertising, I suggest you pivot that also, to speak directly to homeowners with older swimming pools. Digital marketing is still an excellent choice for this type of advertising, but there are some special tricks you'll want to implement, to make sure you are getting your message to the right people.
The bottom line is that the volume of new pool business looks a little sketchy for the next couple of years, while the opportunities in the high-end pool renovations business looks to be better than ever.
I suggest you make immediate plans to pivot in that direction now, while there's still time to set your company up for success, next year, and beyond.
Brett Lloyd Abbott is the founder and CEO of Pool Builder Marketing LLC, (www.poolbuildermarketing.com), a marketing agency that works exclusively with swimming pool builders, pool service companies and high-end landscape professionals throughout the world. Their goal is to help pool industry business owners sell more while spending less on marketing and advertising — regardless of the economy.
Photos courtesy of JC Escudero, J Designs Pool & Spa.