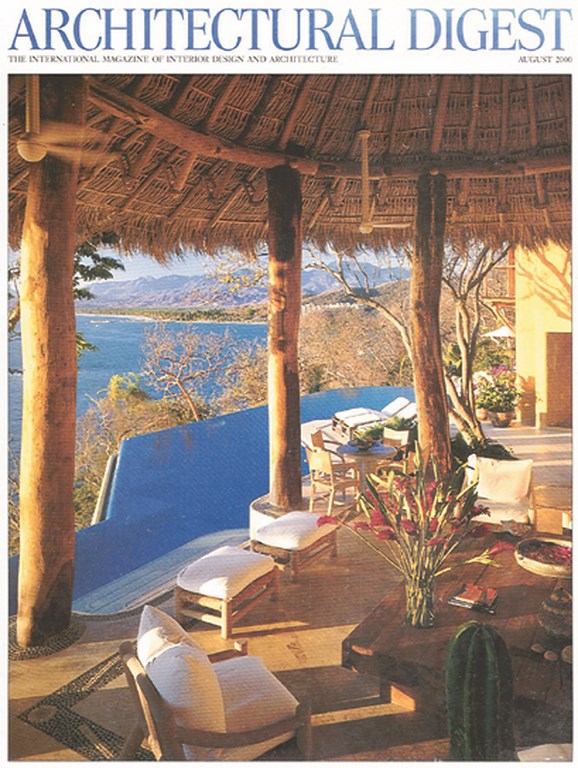 As a reader of WaterShapes, it's likely you appreciate the valuable information published by quality magazines. I certainly do, so in addition to the steady diet of books I read to keep up on technical and design issues as well as business approaches and philosophies, I also turn to a handful of periodicals for the helpful and inspiring information they have to offer.
For one thing, I find that these magazines fill gaps I perceive in my own background. For another – and even though some of the ones I read run far afield of the industry-specific information I value in trade magazines – I'm uniquely surprised by the number and quality of ideas I pull from these titles.
[ ] First up is Architectural Digest, a venerable monthly for architects and designers published by Condé Nast. It took me a while to warm up to this magazine in any meaningful way because of its general focus on interiors. Recently, however, I've stepped beyond my own prejudice and now see the magazine's general usefulness to me as a watershaper.
Once you dig in just a bit, you'll find rich, detailed discussions of styles, textures, colors and materials, and I've also noticed a strong trend lately toward coverage of water. In fact, where it was once rare ever to see a photo of a pool or a discussion of a fountain, now almost every issue includes information on watershapes – and I believe the publication is stronger and more valuable for the change.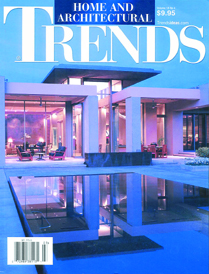 [ ] Next is a set of magazines collectively known as Trends, published by Trends Publishing International Ltd. out of Auckland, New Zealand. Every quarter, Trends publishes a home-and-architectural edition that focuses entirely on residential projects and usually highlights exteriors as part of the package. It sells for about $10 at major bookstores, and I find it to be well worth the price of admission.
Resources:
Lots of you have asked where I buy my books, so here's a recommendation and plug for Half Price Books of Dallas. This shop offers an incredible selection of all sorts of books, and they are always at least half off the retail price (and often more). Check out their web site – halfpricebooks.com – to see what they're about.
For some of the more obscure books I've covered, a key resource is Hennessey & Ingalls, a seller of art, design and architecture books in Santa Monica, Calif., and its web site, hennesseyingalls.com. They don't do much by way of discounting, but they're a great resource for many harder-to-find titles.
— M.F.
Bottom line, Trends routinely features some of the most spectacular homes, gardens and watershapes I've ever seen. And because the projects originate almost entirely among architects, what you'll see is generally brand new, unlike some of the projects that tend to be seen again and again in the trades. The photography is uniformly spectacular, and each page is loaded with work that is flat-out gorgeous.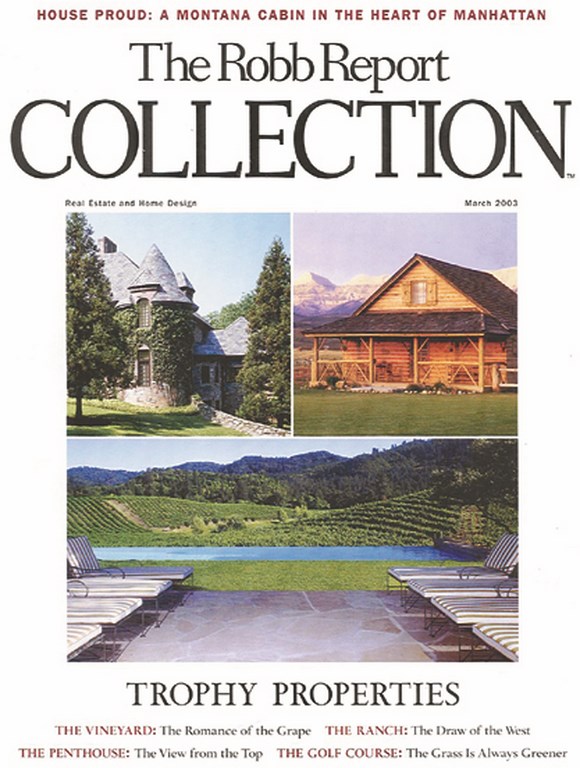 [ ] The publication farthest off the page in terms of apparent applicability to watershaping is The Robb Report, published monthly by Curtco Robb Media of Malibu, Calif. This magazine is perfect for those of us who have a need to find out how the "other half" lives. The value for me, as a blue-collar watershaper, is a working familiarity with the fine watches, automobiles, resort properties, cigars, artwork, textiles, design ideas and furnishings being marketed to my clientele.
I doubt that I'll ever have occasion to indulge on my own in the top-market realm of goods and services presented in this beautiful publication; instead, I value the confidence it gives me in being conversant on these things when working with affluent prospects and clients. And frankly, it's just good fun to check out some of these things, because you never know which sorts of fineries will fire one's own imagination and ambition.
Mike Farley is a landscape designer with more than 20 years of experience and is currently a designer/project manager for Claffey Pools in Southlake, Texas. A graduate of Genesis 3's Level I Design School, he holds a degree in landscape architecture from Texas Tech University and has worked as a watershaper in both California and Texas.