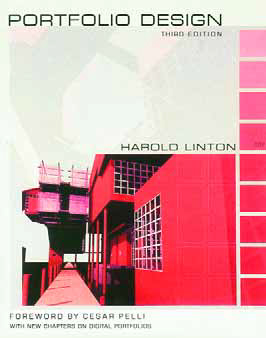 One of the greatest contrasts I've found between watershapers from the pool and spa industry and watershapers with backgrounds in landscape architecture is the way representatives of the two groups handle their portfolios.
Landscape architects are taught that the way they present past work has everything to do with their ability to market their current design services. In the pool/spa industry, by contrast, designs are still rarely paid for and instead are offered as a means to winning a construction contract. In this context, portfolios tend to be far less sophisticated and generally cover examples of the company's work rather than that of an individual designer.
That situation is (thank goodness) changing on several fronts, and it seems an opportune time for watershapers in general to step up in sophistication and focus on the practicalities of developing and maintaining portfolios of their work. Ultimately, this has everything to do with how you are perceived as a designer.
Speaking for myself, I want to be counted among professionals who are paid for their watershape designs. I'm also a landscape architect, so I've always maintained a portfolio, but I recently took a long, hard look at what I've been using after reading a terrific book on the subject – the appropriately titled Portfolio Design by Harold Linton (Norton & Co., 2003).
Linton is a professor of design and has taught at a number of major universities, including the ultra-prestigious Harvard Graduate School of Design. The insight he offers here is eye-opening on several levels and is extremely practical when it comes to offering how-to advice on portfolio development.
He starts by making a number of key points about the importance of presentation. As he observes, the design of your portfolio serves as testimonial to your design skills, adding that the way you present your past work can be every bit as important as what you're communicating about the project at hand.
He also goes on to point out that in fields like watershaping – that is, in architecture, landscape architecture and industrial design, for example – portfolios should include not only images of finished work, but also conceptual sketches and in-progress photographs and final drawings to demonstrate mastery of all project stages. In other words, your portfolio should not only represent results, but also the process that took you there.
This 200-page treatment of the subject is broken down into several clear sections. There's a look at what a portfolio is really all about, followed by tips on gathering and preparing information for assembly as a portfolio. Then he approaches the nuts and bolts of laying things out and weaving text and images for optimum communication and visual effect, with lots of examples and case studies.
This is the third edition of the book, and it's worth noting that key enhancements he's made through the years have come in a section on digital portfolios, including a terrific discussion of working with the Internet. He argues that it is as important to put effort into this digital version of the portfolio as it is into the hard-copy edition.
For anyone looking to make design work for watershapes a paying part of the business, I can't offer a strong enough recommendation for this book. How we represent ourselves and our work is simply too important to be left to chance!
Mike Farley is a landscape designer with more than 20 years of experience and is currently a designer/project manager for Claffey Pools in Southlake, Texas. A graduate of Genesis 3's Level I Design School, he holds a degree in landscape architecture from Texas Tech University and has worked as a watershaper in both California and Texas.