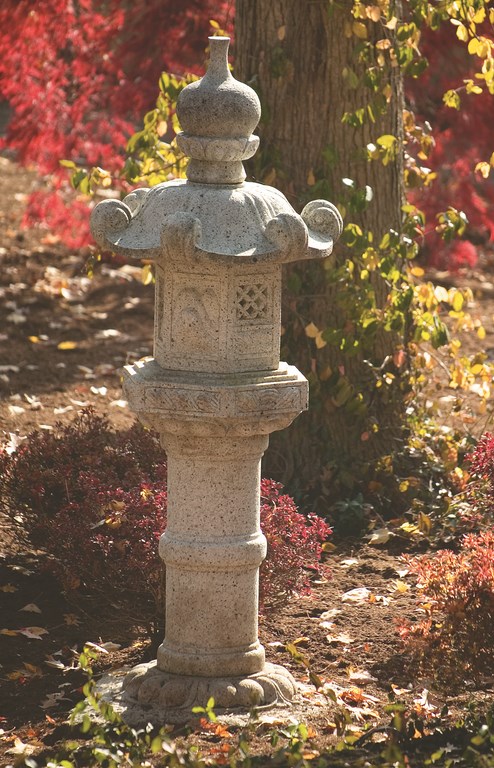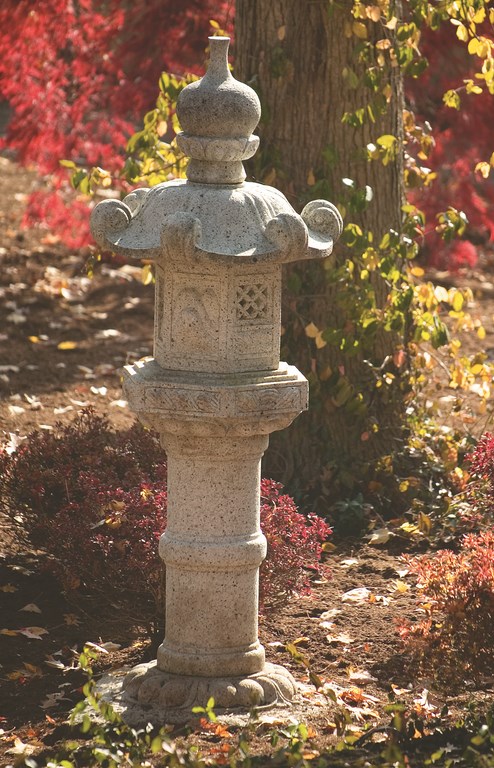 When you execute complex projects for sophisticated clients, your ability to satisfy them and their tastes by bringing something different or interesting or unique to the table can make all the difference. As our firm has evolved, we've increasingly come to focus on identifying these compelling touches, which for us most often center on old-world influences that resonate, sometimes deeply, with our clients.
I've always loved to travel and have spent extended periods in Asia, Latin America and Europe. At some point, it occurred to me that by working not only with the principles of classical European and Asian garden design, but also with authentic, imported materials and art objects, the work would take on greater meaning and interest for me – and for my clients as well.
To that point, our firm had followed a path of influence that still reflects itself in our replication of ancient stone-setting techniques. While traveling in China and Japan, I began spotting stone pieces and other objects we could use directly in our watershapes and gardens and started acquiring pieces for that purpose.
This step beyond evoking not only the style but actually using elements of authentic design quickly turned into a powerful element in our work. As we moved further in this direction, the channels opened wider, the creative possibilities blossomed and we soon began incorporating more and more of the materials and ideas that I'd encountered in my travels.
PASSION PLAYS
Getting involved in the importation of architectural elements, ancient materials and artifacts quickly became more than a diversion and in fact takes a tremendous amount of patience and persistence. On balance, however, it's been worth the effort simply because it has enabled us to meet our clients' needs and desires more fully – and, selfishly, has allowed us to take our art to another level.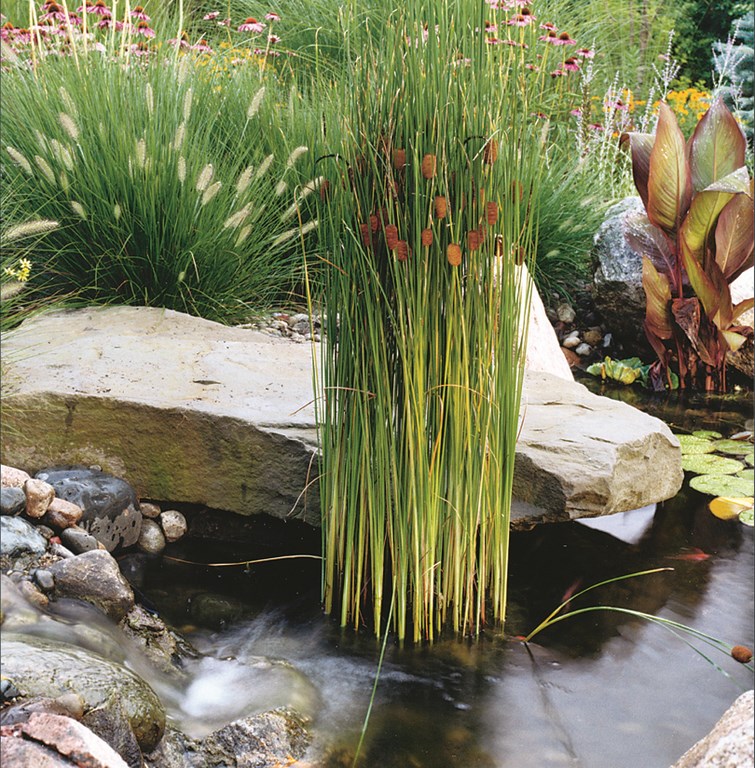 At this point, we bring in vast quantities and varieties of objects – everything from antique stone pavers, sculptured stone and other masonry materials to metal and wooden art objects – so much, in fact, that warehousing, keeping track of and selling what we have is now a big part of our business.
Very quickly, in fact, our business effectively had two parts: On the one hand, we continued to design and install projects of our own around pieces of artwork or other interesting "specimens" we'd imported; on the other, we'd consult on other designers' projects and assist them in finding pieces to fit into their plans.
On both sides, the key is listening well and using the resources we have at hand to deliver results that clients really love.
In doing so, we've learned never to force the issue – meaning not all of our projects include imported antiquities or architectural elements. In some cases, cost is an object in that importing stone materials from Asia to the United States may be prohibitively expensive.
Even more important, however, is that fact that not every design calls for such touches, nor is every client "right" for them. Instead, we let our clients know that imported authentic pieces are available and discuss the possibilities if they're interested. The most essential aspect is that the piece must naturally fit and neither be imposed upon the client nor the site. In other words, the piece has to work.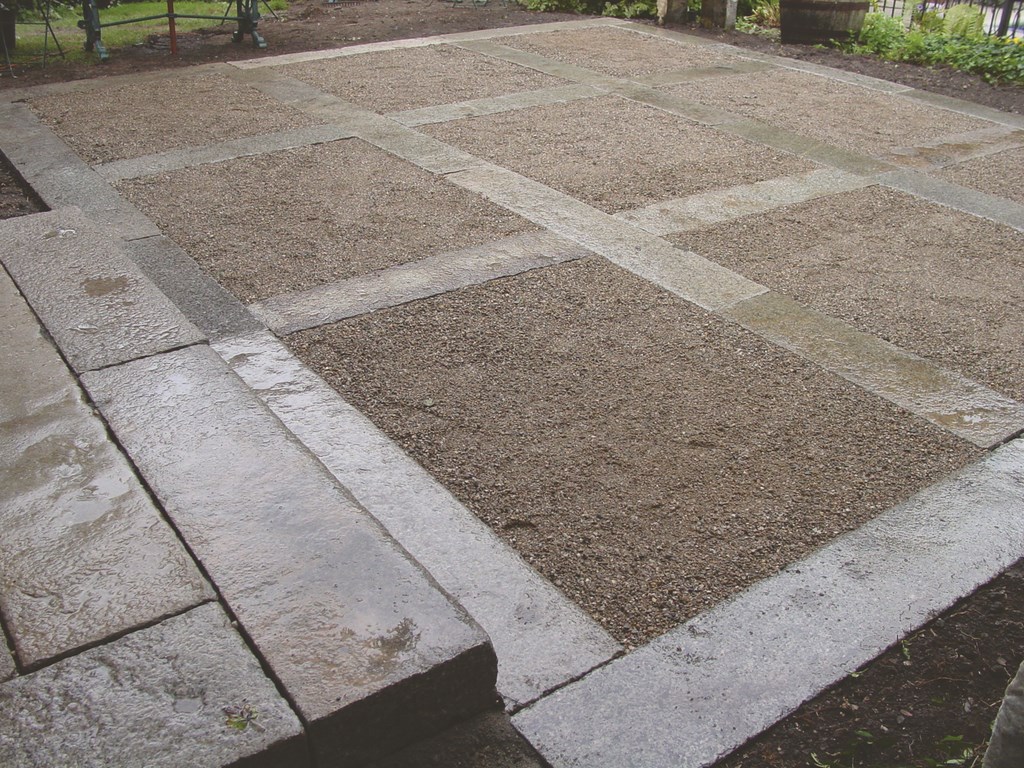 These granite pavers originated in an area of China inundated not long ago by the construction of the Three Gorges Dam. As seen reinstalled in this U.S. project, the material is still truly beautiful centuries after being quarried.
Fortunately for us, it's amazing how many do gravitate toward the idea: A great many become quite passionate about the concept and see our pieces as defining characteristics of their gardens.
In most situations, clients will see something we've already imported and decide to use it. There are also times when clients have distinct ideas about what they want and we'll take the time to go hunting for them. That's an expensive proposition, of course, and typically happens with larger-scale projects.
REACHING FOR AUTHENTICITY
Despite the tremendous variety of materials we can (and do) make available on the supply side of the equation and a multifarious supply of clients and projects on the demand side, we've found a couple of unifying themes that work across the spectrum.
First, antique pieces have qualities that cannot be reproduced at will. Most materials age and develop subtle patinas over time and clearly show signs of wear and weathering. As talented as capable producers of faux materials may be these days, it is simply impossible to reproduce the random and subtle effects visible with natural materials as a result of the passage of time.
We installed lots of very old granite pavers on this driveway and were surprised to find a single stone that had been carved with marvelous natural imagery. It's now a conversation point for the owners – and a focal point in their love for the work we did.
Second and perhaps more significant, there's something intangible yet compelling that comes with owning something from a foreign land, particularly if it has history to it or a story to tell. Each object we import, new or old, has its own provenance and tends to become a source of conversation and ongoing interest.
Thus, it's not surprising that many of our clients are already art and antique collectors. What we do is give them the opportunity to extend their interest to exterior spaces – a fact that brings them to design meetings with extraordinary interest and passion.
Sometimes, both we and our clients run into real surprises. This past year, for example, we completed a major project that included large quantities of antique pavers from China. After installing the driveway we discovered a single paver that had been placed in the drive and had been etched centuries ago with images of waves, serpents and other animals. It's now a centerpiece for the clients, who regale visitors with tales of an anonymous craftsperson of an era long gone and a place far away.
A third component in the mix is the fact that, with their timelessness and often antiquity, these objects inspire an irresistible sense of serenity and relaxation. Especially among clients with spiritual inclinations, this presence of authentic materials and objects in the garden triggers deep feelings of comfort and satisfaction that no reproduction ever could.
When combined with watershapes and their ability to lend aural delicacy and refinement to a serene setting, the effects of these materials and objects are only magnified and deepened – as the projects highlighted below all demonstrate.
---
Balinese Visuals
I discovered belongs on my first trip to Indonesia – wonderful architectural pieces that are found in various forms throughout Asia and other cultures. We often use these pieces for a symbolic connection to the importance of water in Asian gardening traditions. These objects can be generations old and are often passed down through families for water or food storage, but the advent of modern plumbing in parts of Indonesia in particular has led families to stop using these pieces as originally intended.
For several years, belongs were client favorites, but that has changed lately – a prime example of how designs trends come and go for no apparent reason.
But there's something intangible about these pieces that keeps me interested. They work brilliantly, for example, as accents along secluded pathways, in conjunction with other stone pieces or sculptures or as focal points in serenity gardens when surrounded by fragrant plants or ornamental grasses that rustle in the slightest breeze.
A Key Point
Not all of the materials and objects we cultivate in our travels are ancient or antique. As we've emphasized at several points, often the simple fact that a material or object comes from far away is enough to give it the cachet and mystique our clients crave.
Where old objects and materials are not available, we commission the crafting of new versions.
The antiquities we collect are purchased on the open market, and many of the oldest materials are salvaged from areas under new development – as is the case in that part of China where the flooding of the valley behind the Three Gorges Dam made a spectacular volume of old materials and objects available to us.
– D.T.
---
Imported Accents
In this Asian-influenced water garden, one of the key pieces is a granite mortar that once was used to grind rice and other grains. We used it to evoke the spirit of the basins and ladles found in traditional Asian gardens – in this case as a sculptural element that makes a specific cultural statement.
The project also includes a Kasuga-style Japanese lantern located near a small waterfall as well as a white-granite pagoda. (Not all of our pieces are antique, this pagoda being an example.)
These lantern and pagodas are certainly familiar to us here in the "New World," but the authenticity and, many times, the age of these pieces takes them beyond the status of cliché and turns them into powerful visual and cultural statements for our clients.
The large specimens seen here are not imported or reclaimed: They're a deep-black-to-green, raw-iron material we trucked in from the upper peninsula of Michigan – an arresting contrast to the Chinese pavers, yet graced with the same sense of timelessness.
---
Translated Influence
Even in projects where we aren't using ancient or imported materials, we see that the influence of those objects inevitably extends into everything we do. We've also learned that pieces don't have to be old to be special and can instead get the job done simply by evoking the classics.
In traditional Asian stonework, you'll often see artists sculpt and place stones in ways that make architectural statements while retaining the timeless quality of the stone material itself. In this case, our gifted designer Jeff White designed this set of basalt stones to accent a quiescent reflecting pond. The material is from China and was produced there from our design.
Reminiscent of the works of the great sculptor/designer Isamu Noguchi, the three pieces are imbued with a modernistic sense of asymmetrical balance yet still retain the essence of the original stone forms. The material has been polished to an almost mirror finish to reflect the water and surrounding greenery in complex, ever-changing and quite dramatic ways.
---
In the Chase
This Michigan garden was developed for Gilda's Club, an organization named for comedian Gilda Radner and dedicated to assisting cancer patients and their families.
We were asked to create a serenity garden and used a belong as a source for the water and a stream that features jet-black river stone from Indonesia. Below the small fall is a bamboo "deer chaser" and a granite tetsubachi basin – a small waterfeature found in many Japanese gardens that provides the soothing sound of moving water in addition to intriguing visuals as the bamboo spout fills and empties.
In this case, the use of antique materials, the sounds of running water and calming presence of the plantings creates a beautiful space for healing, relaxation and reflection.
Daryl Toby is president and principal of AguaFina Gardens & Imports, a landscape/architectural design and construction firm in Sylvan Lake, Mich. He first entered the landscape trades while in high school in 1987, when he established AFM Landscape to focus on construction and maintenance. He studied environmental management and natural resources at Michigan State University, earning his bachelor of science degree in 1992. Adopting the name AquaFina in 1997, Toby's firm moved in the direction of Asian-style gardens and waterfeatures. Now a passionate world traveler, he first toured Asia in 1998 and became interested in importing and using authentic art objects and architectural materials. This became a business function of its own in 1998, and the firm now supplies materials to watershaping and landscape firms throughout the country.