Meet the Water-Quality Manager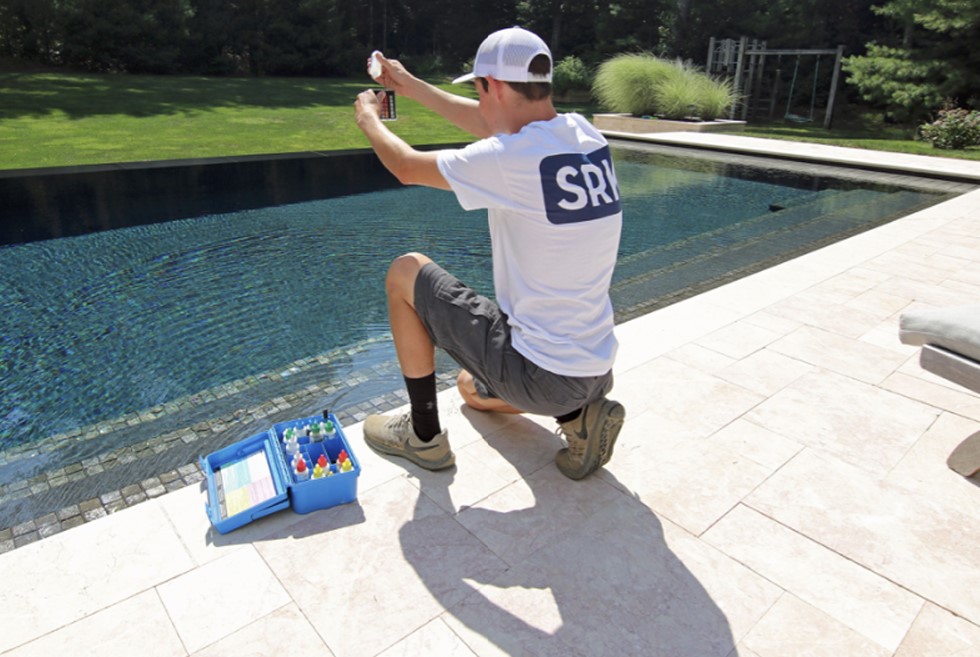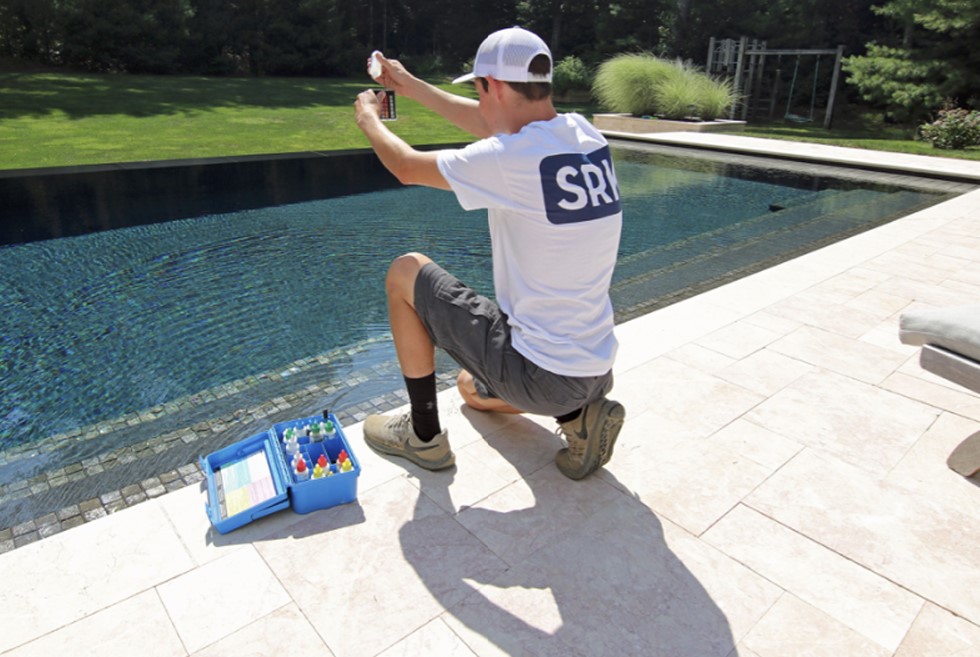 Caring for pool water is a sacred trust, says Steve Kenny, a task that exists to ensure the health and safety of anyone and everyone who takes a dip. That's why he believes it's time for a new professional designation for those who apply artisan care to their clients water, the Water-Quality Manager.
By Steve Kenny
For several years, and directly as a result of working in both service and construction, I've promoted the idea of establishing a new type of aquatic professional – the water quality manager (WQM).
Because water quality is the key factor for any type of aquatic property, commercial or residential, I believe it makes sense that our industry develops a class of professional who goes beyond the traditional role of a service technician.
I see a profile that includes equal parts consultant, troubleshooter and chemist; a systems thinker who understands sanitation, filtration, mineral balance, hydraulics, and how all those things fit together. It's an amalgam of disciplines that results a superior client experience and ultimately would help facility owners and managers maintain their brand, ensure bather safety and comfort, and keep the doors open.
In other words, by ensuring topnotch water quality, the WQM works to forge the level of quality experience people should expect when immersing their bodies in professionally maintained water. The WQM would leave nothing to chance by establishing systems that can withstand the rigors of high use. In doing so, he or she would become the guarantor of an experience that keeps people coming back to enjoy sparkling water that is wholesome and safe.
There are some big ideas embedded in this grand hypothetical, but for me the journey that led to my point of view had the most humble of beginnings. I started on pool service 35 years ago working out of a Volkswagen bug with no front passenger seat and a pole sticking out the window, maroon and utterly ridiculous looking. Fittingly, I had no idea what I was doing.
WATER LEVEL PERSPECTIVE
From the start, it dawned on me that people were counting on me to take care of their water, that in a very tangible way their health and safety was my responsibility. Their ability to safely enjoy the aquatic experience was in my hands. In other words, their lives were literally in my hands.
I learned that lesson the hard way when at one point when a kid came down with a severe ear infection in one of my pools, which had poor water quality with algae and red mold. That was a major revelation because I knew this was serious business, and if I didn't get myself up to speed on managing water quality, I could really end up hurting somebody.
That's really where my focus began, and my frustration, as well. On one hand, service professionals are charged with protecting everyone who goes in the pools they maintain. I view that as an almost sacred responsibility. It's a very important job, to say the least; people's health is at stake. But on the other, the industry itself was like a barren wasteland when it came to available information. How could that be?
Every time I asked questions, no one had an answer. Or so it seemed for a long time. The approach was to simply try out different products and see what worked. So, that's what I did, and I always felt like there was an ingredient missing. In the meantime, the water quality I was delivering was hit and miss.
One of our early big accounts was taking care of violinist Itzhak Perlman's massive pool. He good-naturedly once chided me that although he had paid for the bottom of his pool, he had never seen it. The water quality was terrible, and all I knew to do at the time was keep hitting it with chlorine. In fact, I probably added 100 pounds of HTH to the water hoping it would eventually clear up, which it did, more or less, but I knew in my heart that couldn't be the best approach. There had to be a better way!
NOT SO EASY
Water is an irascible beast and caring for it is nuanced, to say the least. What you do is always based on shifting conditions. Water forces us to adapt. It took years to develop my knowledge to a point where I became confident treating and managing water quality. Through trial and error and a handful of reliable sources, I was able to create a systematic approach that works every time.
Although I now consider myself an expert, there's still an abiding anxiety that comes as part of the profession. The bottom line is that people who own pools, be they public or private, are trusting someone else to know what they're doing. The problem is they have no way of knowing what the professional does and doesn't know.
In a very real way, the entire industry hinges on the credibility of those in charge of managing the water. It's so important that I believe we're long past due for a class of credentialed professional whose job it is to remove any doubt about the water's condition.
Steve Kenny is founder of SRK Pool Services, a pool design/build and service company based in Wainscott, N.Y. He has more than 27 years' experience studying and finetuning water chemistry in an effort to generate the best possible experience for his customers. He is passionate about and devoted to the science, methods and art of ensuring impeccable water-quality condition. He is a lifetime sailing enthusiast, published author and photographer.