Liquid Stages: Steve Oliver's Platinum Standard Project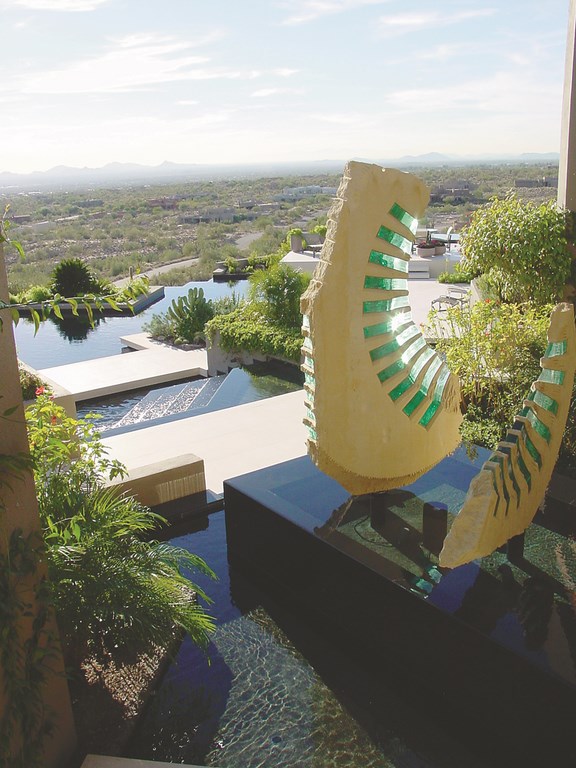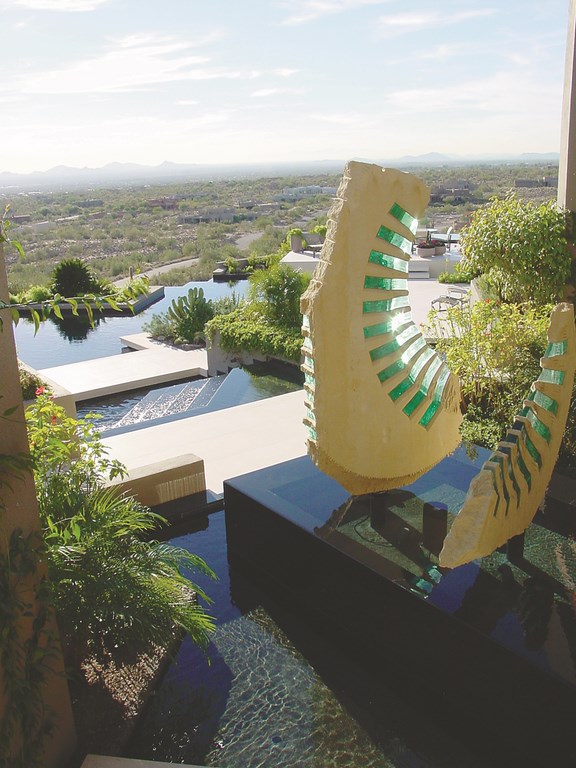 Watershaping advanced by leaps and bounds from 1999 through 2004 – a journey of artistry and practicality that was an inspiration to witness. In this retrospective feature, WaterShapes Editor Eric Herman reviews 25 key projects published during that time frame, offering an ongoing resource to watershapers while defining a Platinum Standard for the designers, engineers, builders and artists who use water as their chosen medium.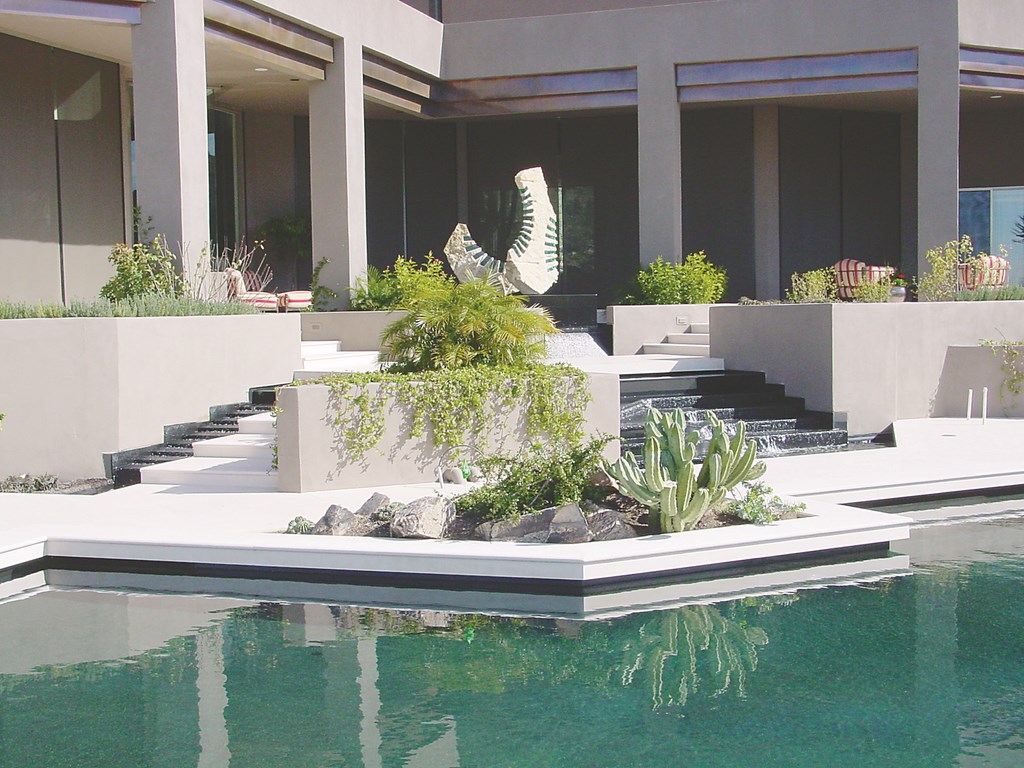 Steve Oliver
Creative Water Concepts
Scottsdale, Ariz.
This project exemplifies the power and beauty found in combining modern sculpture and architecture with well-considered watershape design. Steve Oliver deftly uses repeated shapes and visual themes to draw the viewer's eye deeper and deeper into the space and right on through to the desert beyond. In the process, terraced decks, cascades, intricate vanishing edges and unusual concrete-and-glass sculptures on wetted pedestals have all been woven into a contemporary outdoor tapestry