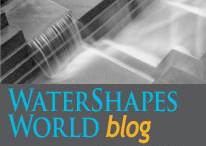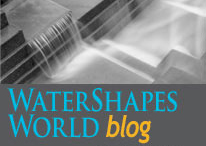 If you've spent any time at all looking through the ARTICLES section of WaterShapes.com, I'm certain you'll have noticed that we've been busy: At this point, nearly 1,500 articles have been uploaded to the site, all of them configured in easily searchable .html format.
This treasure trove of information has been broken down into topical groups to make the process of navigating everything a simple matter of clicking and scrolling. I must say, however, that it's been difficult for me to feel entirely satisfied with where several of these features and columns have been placed: Some are just a bit broader than the narrow confines of a given category, while a few others simply transcend categorization and I've just had to do the best I can.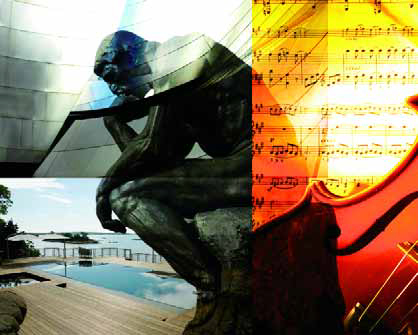 From 'Finding Touchstones,' February 2008
Conversion has been a huge project hereabouts for months now, and if all goes according to plan, I anticipate that every single magazine column and article we ever printed will have been reconfigured from its original text form to .html code by the end of June 2014. Not only will this make the full contents of the magazine available to a new generation of watershapers: It will also open it out to consumers who want to know what to expect (and what to demand) from their watershape designers and contractors.
This consumer access and participation is, I think, a fabulous transition that will help push watershaping to new levels of excellence – and I'm certain that is a topic to which I'll return in the future. Right now, however, I want to call attention to something you might not notice if you're looking for something particular on the site.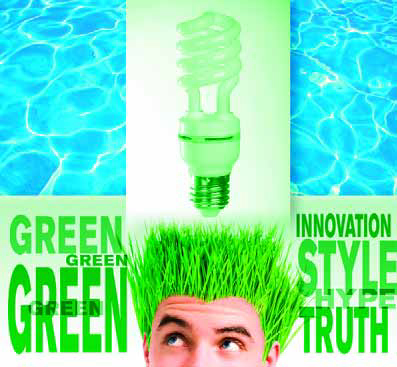 From 'Easier Being Green,' October 2009
As I've processed hundreds of columns written by Brian Van Bower, Stephanie Rose, Bruce Zaretsky, David Tisherman and others, I've become increasingly conscious of the fact that Rick Leddy, art director for every one of the printed magazine's 131 issues, had a prodigious talent for developing brilliant graphic accompaniments to those columns.
I've salted this blog with a few examples of compositions reflecting his witty, urbane approach to (and trenchant understanding of) the subject matter at hand. When the magazine first started, he would sometimes be sheepish in offering ideas that seemed a bit "out there." As time passed, he became much more self-assured and our discussions much briefer – usually ending in my saying, "That's really great, don't touch a thing" and us moving on to more pressing business.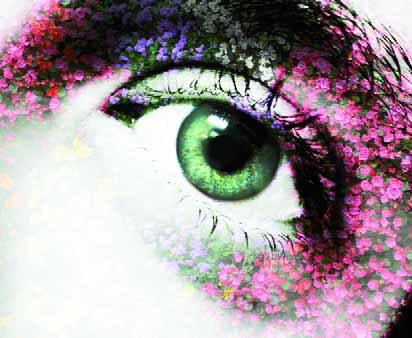 From 'Powers of Observation,' April 2006
I must say that the layouts possible in our digital format are less imaginative than they were in print – and that's why I'm so happy Rick's images are still at hand to speed and enliven and ease the conversations pursued in so many of these columns and articles. As an artist, Rick always communicated with WaterShapes' artistically oriented readers with subtlety, finesse and a jaded eye that made his work delightful. I miss working with him, but I'm glad he's still with us through our digital archive.
To enjoy more of Rick's work, pull down to Professional Watershaping on the ARTICLES button on our home page or click here: There's more of a concentration of his work in these pages than elsewhere on the site.