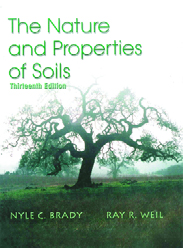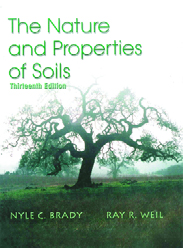 Given the fact that swimming pools and most other watershapes are placed in the ground, I've long been of the opinion that it's incumbent upon all of us who design and build them to have a basic understanding of soils science and geology. As has been stated in this magazine and elsewhere more times than I can count, the nature of the ground we build in (or on) has everything to do with the structures we design.
Indeed, the composition and structure of the soils we encounter may well be the most fundamental of all the technical issue we ever face. Simply put, a watershape that's properly engineered in light of prevailing soil conditions will endure, while one that isn't runs a significant and often inevitable risk of structural failure.
Relatively few of us who read WaterShapes are civil engineers, soils scientists or geologists, but all of us
in the watershaping trades should at least have a conversational knowledge of the language those professionals speak and be keenly aware of the issues they weigh as they evaluate our job sites.
Knowing this, I have for several years been seeking a resource that addresses the fundamentals of soils. That search was satisfied recently when a friend of mine passed along a recommendation he'd received from a landscape architecture professor at Oklahoma State University to pick up a book called The Nature and Properties of Soils by Ray. R. Weil and Nyle C. Brady (13th edition, Prentice Hall, 2002).
True, it's a college-level textbook, and volumes like this one seldom (if ever) make for scintillating reading, but its 950 pages encompass an immense body of knowledge on all aspects of soils and its 20 chapters offer an extraordinarily detailed, painstakingly comprehensive look at what can only be considered an all-important set of topics.
The utility of this book cuts in several valuable directions depending on the focus of your work. It does an excellent job of defining soil formation and types, for instance, and discusses regional distinctions with authority – including the fact that soil conditions can change radically within very short geographic spans. It's truly a cautionary note for anyone who proceeds without soils studies simply because they "know what everything is like in this part of town."
There's great information about soils mapping and descriptions of general regional tendencies. In grassland areas such as the planes of Texas (where I work), there are mostly sandy soils that are often extremely alkaline. In forested areas such as Tennessee, by contrast, the soils are generally acidic and contain large amounts of organic compounds, while over in California builders often encounter fiercely expansive clay soils. Each of these generalizations has a huge influence on the way projects come together in these areas.
The book also carries terrific information about the structural qualities of soils, including their expansive qualities, moisture-bearing characteristics and a broad range of other key factors such as soil layering, movement and compaction. There's also wonderful insight into identifying soil types by touch and feel.
Unsurprisingly, one of the primary focuses of the book is on using soil as a growth medium, but I find it hard to believe that anyone would find much more value in this book than watershapers. And if you happen to be a landscape architect or designer, the book supports your needs on all levels, particularly if you are interested in learning all you can about developing sustainable softscapes.
One critical point: As wonderful as this resource is, just reading a book doesn't offer a complete education and in no way replaces the need for calling in the experts to conduct proper soils tests or engineer structures accordingly. If your goal is to converse fluently with those experts, however, I suggest that this book may well be the key to cracking the code.
Mike Farley is a landscape architect with more than 20 years of experience and is currently a designer/project manager for Claffey Pools in Southlake, Texas. A graduate of Genesis 3's Level I Design School, he holds a degree in landscape architecture from Texas Tech University and has worked as a watershaper in both California and Texas.