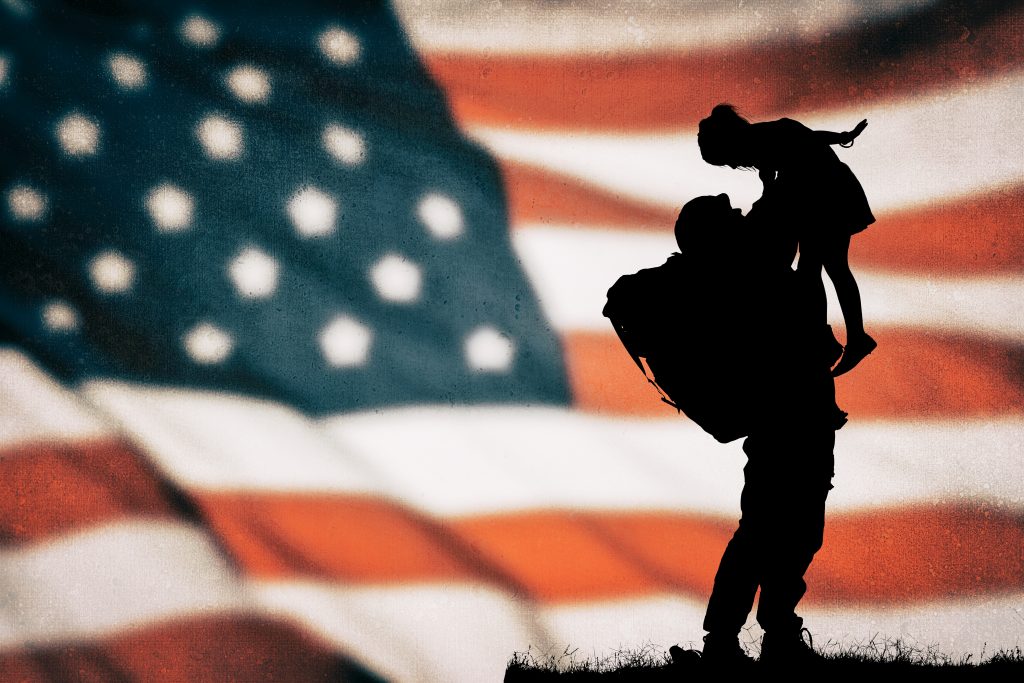 In a colossal effort to support a wounded veteran, Paolo Benedetti worked a series of small miracles pulling donations of material, equipment and labor to build a pool for Sgt. Brian Jergens. The result is a place where the still young man can heal from his physical and psychological injuries.
By Paolo Benedetti
Sometimes the beauty of a swimming pool is not necessarily found in its design and shimmering aesthetics, but within its purpose. The pool built for Sgt. Brian Jergens and his family, is an example of an ordinary pool for an extraordinary man, built with tremendous generosity and compassion.
I am proud to have played a key role in the process, recognizing a need and relentlessly imploring others in our industry to get involved with donations of money, materials, time and sweat. The project ran from 2014 through 2018; and, although it took longer than I would have liked, the result was a swimming pool that Brian and his family use regularly for his therapy and their overall enjoyment.
When I first came to know Brian, and heard his story, I knew this was an opportunity to honor his tremendous sacrifice and service. Looking back, it was worth every dollar and every moment spent. Knowing that having a pool has helped him heal from his devastating and life-altering wounds, is source of tremendous pride and gratitude.
These days Brian and I are still neighbors and close friends. He's a great guy and has steadily improved over the years. He credits the work he does in the pool for improving his mental and physical condition.
Here's a look back:
Brian was wounded on August 7, 2011, on his first deployment to Afghanistan. He suffered severe injuries when an IED exploded beneath the Humvee he was driving. A medic himself, Brian's life was in the hands of his fellow soldiers whose quick work on the scene saved him.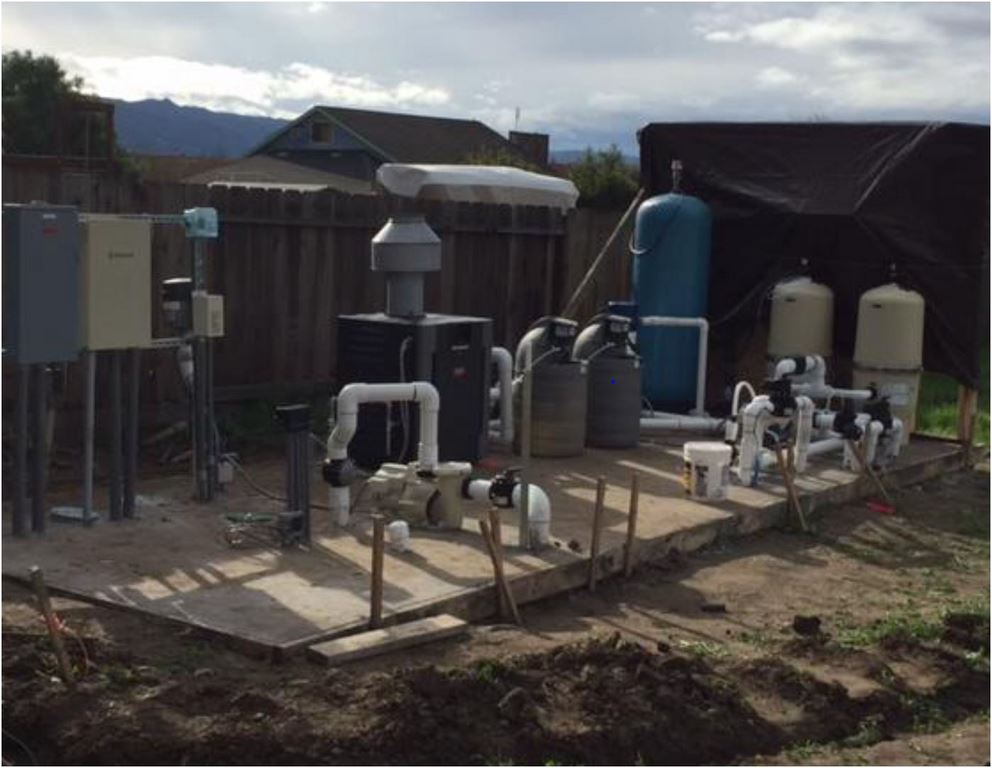 As a result of the devastating blast, he lost both of his legs below the knee, suffered a severe traumatic brain injury, hearing loss, internal organ damage, a broken neck and damage to his right elbow. It happened just one month after his wedding to his beautiful young wife, Jennifer.
Jennifer is also one of the heroes in Brian's story. She sent him off to Afghanistan as a newlywed only to see him come back a very different person. At 22, she became his guardian angel and greatest advocate. Her courage and commitment have been truly remarkable. For someone so young, to have such maturity and strength, I deeply admire her.
The period immediately following the attack was not easy, to say the least. After weeks of touch-and-go recovery and multiple surgeries, Brian was transferred to the Palo Alto Polytrauma Rehabilitation Center, where he continues his rehabilitative therapies to this day. It was there he discovered that his favorite activity was swimming.
Years later he would tell me that he part of the reason why he loves swimming so much is because when he's in the water, he's no different than anyone else. And, it's where he gets in his most beneficial physical activity.
A big part of the story is all about the way others have rallied to support the Jergens family. The campaign to build their pool was a prime example, but it wasn't the first, or even the biggest.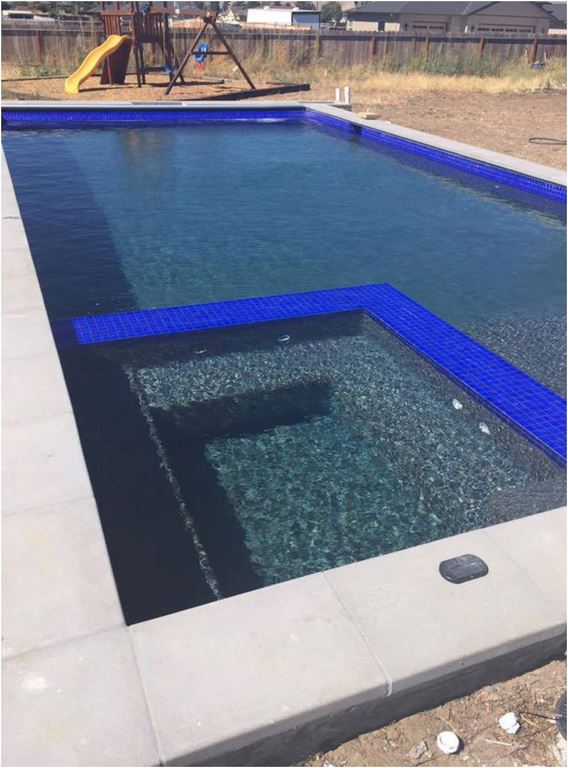 In 2013 Brian and Jennifer moved into a new home in beautiful Hollister, Calif., built for and gifted to them by the veteran's organization Homes For Our Troops. I first met them during the home's construction. I knew from the very start that they needed a pool and that I passionately wanted to make it happen.
Donors include Aquamatic Pool Covers, Lightstreams Glass Tile, Zodiac Pool Systems, Pentair, Clearwater Tech and SCP among others. In addition, local IPSSA chapters pooled resources to take care of the building permits, Brian Van Bower's firm Aquatic Consultants handled the CAD drawings and Dave Peterson of Watershape Consulting engineered the project while I took care of the overall pool design.
The 20-by-40-foot pool design is tailored to Jergens' needs, including a raised wall to provide easy access in and out of the water and a play area for the couple's young son (who was soon joined by siblings!). Construction began in early August 2014 and concluded in 2018.
Now that Brian's been using the pools for three years, I decided to sit down with him to see what he has to say about it. Brian is always direct and on point. He's not the kind of person that goes on and on about his feelings, but his appreciation for the effort made — and the benefits he realizes from the pool — are readily apparent.
Comments in ()s inserted for clarity.
***
How often do you use the pool?
A lot with the kids. They really enjoy swimming and playing and jumping in the water. They are all taking swimming lessons too. In the summer, the kids swim every day.
What kinds of exercises/activities do you do in the water?
I like to swim laps and use rope (BowSwim) for resistance. I like to tread water too. The kickboard is fun too.
Has it had a positive effect on your physical condition?
I like to swim instead of running because there's less stress and wear on my legs. When I get sores on my legs (from the prosthesis rubbing), I have to use a wheelchair until they heal. You know how much I hate that chair.
Has it had a positive effect on your emotions and state of mind?
I love going underwater and blowing bubbles. It's quiet and peaceful under there. Family time in the pool makes a lot of memories. The water equalizes everyone. Everyone's equal in the deep end, no one can touch the bottom.
Do you enjoy time with your family in and around the pool?
We can't keep the kids out of the pool. Jen won't let me swim alone with the kids, she says I'm too easily distracted. The kids really like the fire pit and doing smores. I like to BBQ for my friends and show off my cooking skills. The playground is a good distraction when Jen isn't here for swimming.
Would you recommend water exercise for other wounded vets?
Swimming is the best exercise. There is no wear on my limbs when I exercise. There is no stress on my joints like when I run.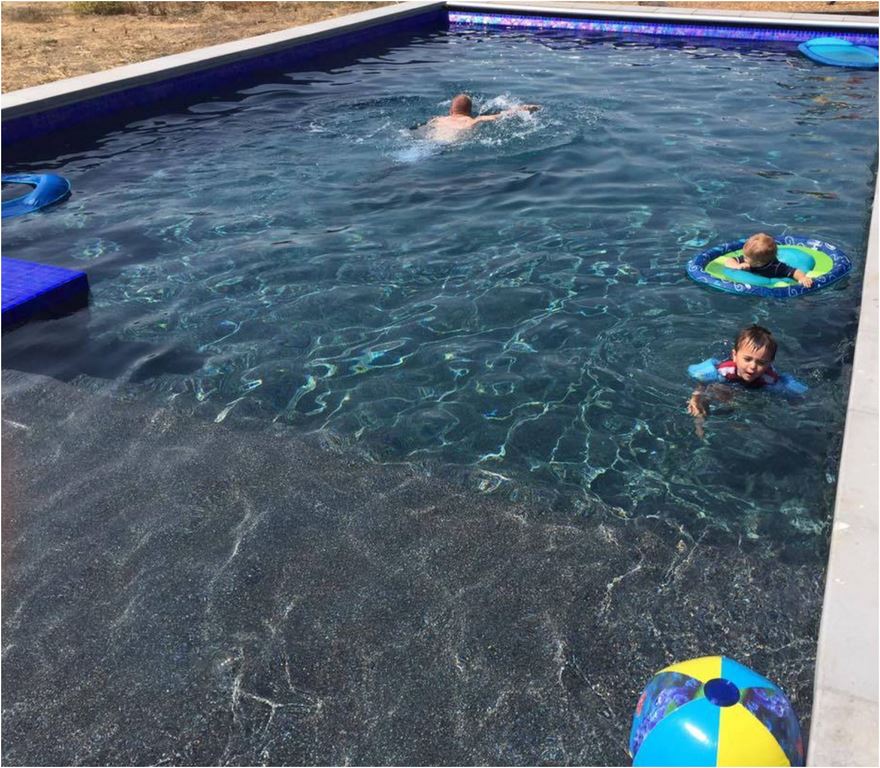 How does it make you feel that so many people have stepped up to help you?
The outpouring of patriotism and love was amazing. I get goosebumps when I think about it. We would have never been able to afford this house and yard. I mean, it's all built around my needs.
What does the support mean to your family?
We have a yard that I can use, even when I'm in my wheelchair. Having my own pool is really important, because the local YMCA doesn't have one. You (Paolo) and Tyler (my son) do a lot for us. I can't climb a ladder or step stool. You guys hang Christmas lights, change bulbs and smoke alarm batteries, put up the christmas tree, keep a fresh (Amercian) flag flying on the pole. Remember on Christmas Eve, you guys put together presents, like Emma's doll house, the scooter, go-cart and basketball hoop? Don't forget the mailbox I ran over. . . you fixed it before Jen found out (she did notice, because I relocated it further away from the edge of the driveway). You just put in a new pool heater for Camden's birthday party (thanks to Rod Gonzalez – Jandy/Fluidra for stepping up in a big way). Remember when you helped free Jackson when he got twisted up under the recliner chair? The Veterans guys (VFW) even came out and put together the playground and structure you got. And "Homes for Our Troops" built the house for us. We are so grateful for all of these blessings.
Do you appreciate it when people thank you for your service?
Yes. Especially at Starbucks, when people buy me a coffee. That and the little thank yous make a difference. When I'm feeling sad, a handshake and pat on the back, makes me feel better for a while. Even when people just hold the door and say thanks. Sometimes (mystery) people pay for our meal. It's really nice, but I wish I could thank them in return.
If you could say anything to the people who donated or helped on your project, what would you say?
Thank you, thank you, thank you. You have made my life brighter.
The Jergens currently have three kids, Jackson 8, Camden, 6 and Emma, 3. Number four is currently on the way. Although Sergeant Brian Jergens is still recovering, he continues to make progress. He is studying business and hopes to find a job. He's determined to contribute to society, even though he's clearly given more than enough.
Paolo Benedetti founded Aquatic Technology in 1993. He is widely known for his creative designs and commitment to excellence in all aspects of watershaping engineering and installation. He is an experienced instructor for Watershape University and has been published in numerous magazines in print and online, including the Wall Street Journal, USA Today, as well as CNN and HGTV. He is an avid supporter of our men and women in uniform.
Image attribution: flag photo by David Greitzer, shutterstock, pool photos courtesy of Paolo Benedetti.