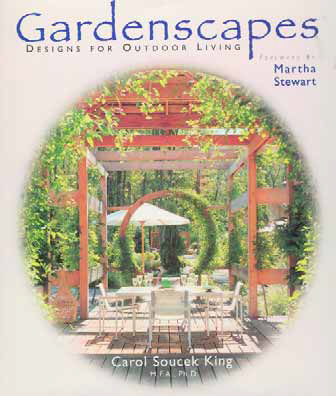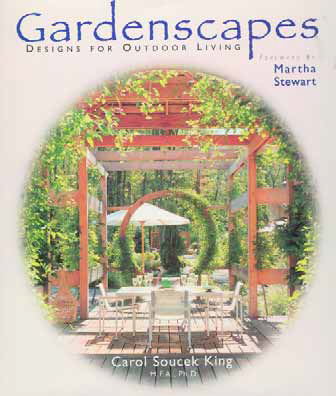 The famous landscape architect Thomas Church was known to proclaim, "I have no style." What he meant was, rather than impose a style that was characteristically his on a project, he preferred to let the home, site and clients guide the stylistic details of his work.
I've always admired Church and other designers who are willing and able to move comfortably across the style spectrum in accordance with the situation. This is certainly how I've chosen to approach my own design work, even when I find the huge range of possibilities a bit perplexing.
To be able to work in such a malleable way, of course, you need to be familiar with an array of styles and comfortable with the nuances of classifications stretching from traditional to contemporary. Carol Soucek-King's Gardenscapes: Designs for Outdoor Living (PBC International 1997; distributed by Rizzoli International) offers watershapers a wonderful survey of landscapes in five of the most common of these classifications.
A well-educated and accomplished designer in her own right, Soucek-King uses a series of case studies and interviews with prominent designers to focus on residential landscapes. Along the way, she breaks down the elements of the most familiar styles and establishes a working vocabulary that expands the reader's options.
The book's five sections cover Eastern inspirations (which features a look at one of the most beautiful Japanese gardens I've ever seen); Mediterranean classics; naturalistic settings; formal elegance; and country style. The text is beautifully illustrated, with scores of images generously spread over its 175 pages and including a range of specific ideas and treatments under each of the five main headings.
One of the things I find most useful is the author's attention to spaces that are on a scale most of us run into most commonly: Rather than focus exclusively on sprawling high-end estates (as too many books do), the majority of the projects here are in spaces that align with middle- and upper-middle-class homes. To be sure, there are some large-scale projects here, but there are also wonderful treatments of small spaces in courtyards and small gardens.
Although nothing in this book comes across as particularly earth-shattering or revelatory, you'll find a nice variety of treatments within each style. It's also interesting to see how differently the designers she includes will interpret something as familiar as "country" style, for example. She also includes wonderfully descriptive passages about planting palettes, and because the book encompasses projects from across the United States (with just a few from overseas), there are useful discussions of micro- and macroclimates.
I particularly enjoy the way she defines the potential of garden structures, including some extremely creative treatments for fences, gates, paths, shade structures and swimming pools – and the fact that she pays special attention to some of the interesting materials selections made by the designers she interviews.
Watershapers take note: Most of the projects in the book feature water, and about two-thirds have swimming pools. These watershapes are not the primary focus, but the author certainly does a nice job of showing water used within the bigger design-style picture.
Mike Farley is a landscape designer with more than 20 years of experience and is currently a designer/project manager for Claffey Pools in Southlake, Texas. A graduate of Genesis 3's Level I Design School, he holds a degree in landscape architecture from Texas Tech University and has worked as a watershaper in both California and Texas.