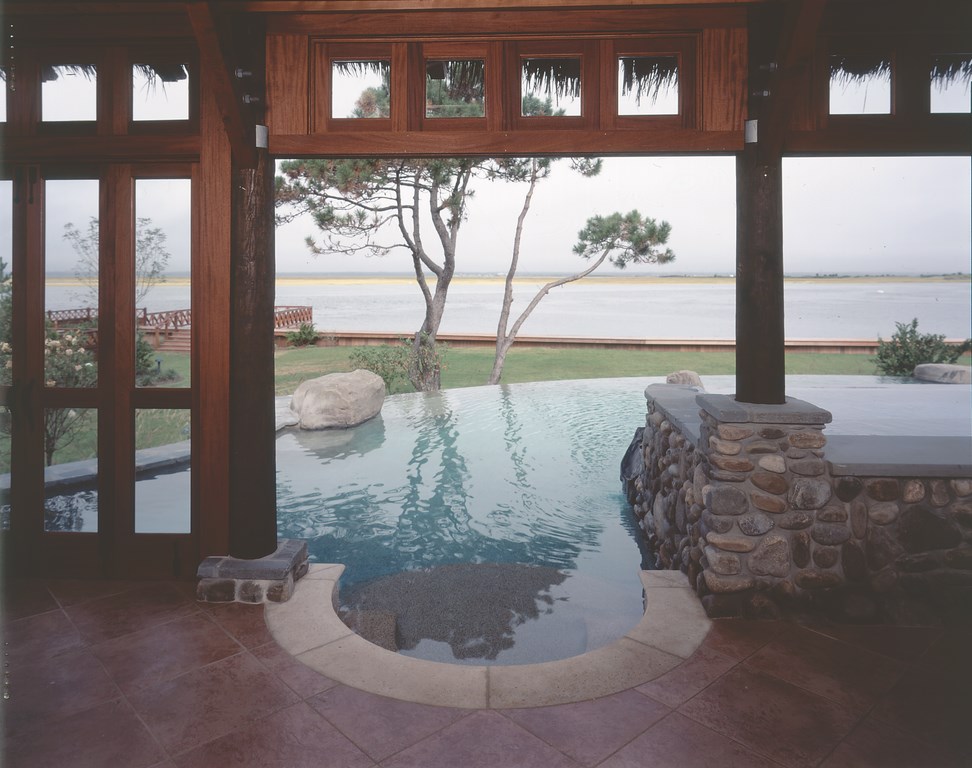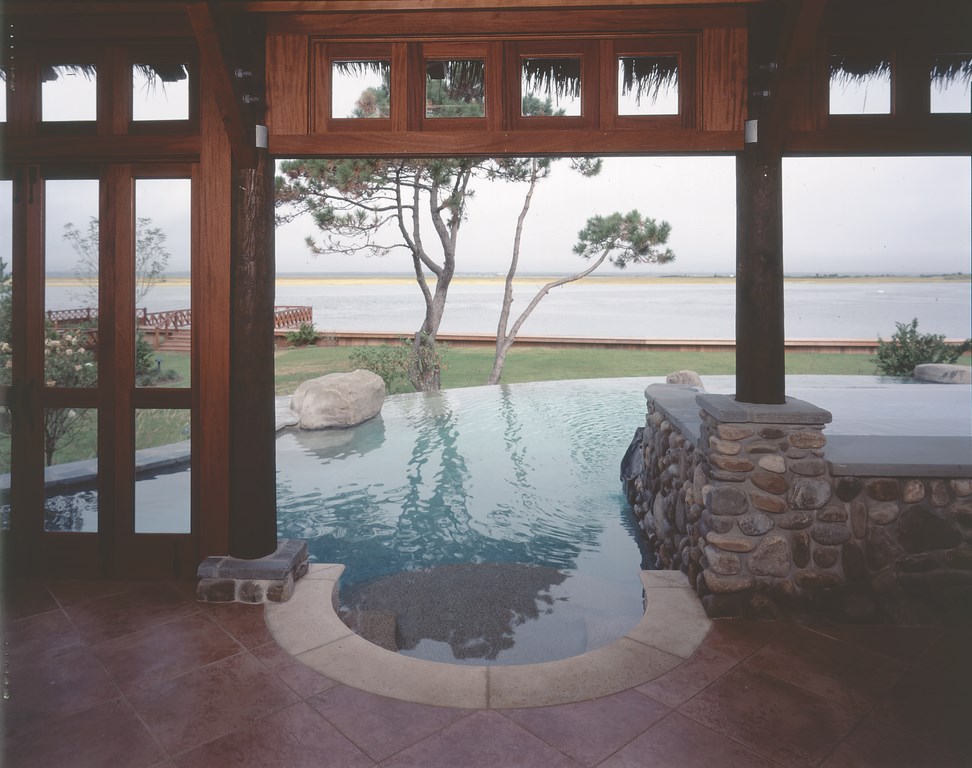 Change can be both exciting and terrifying. In my experience, the biggest changes often come with the potential for tremendous rewards, but also with significant risk. During the past two years, such change has come for our company in the form of an all-encompassing transformation that has involved every aspect of the way we do business.
We've gone from trying to mass-produce affordable swimming pools and hardscape designs (and fighting for every dime we made along the way) to building only high-end, custom projects where we never compromise on quality – and make generous profit margins while working in far fewer backyards.
This metamorphosis has caused us to re-staff our firm, reinvent our company image and totally reassess the way we approach and regard our clients. We've downsized our operation while increasing staff specialization, all in an attempt to provide design, engineering and construction of the highest quality. As a result, we now find ourselves working for a clientele that we really only suspected was out there until recently.
Company owner Robert Lipinski has taken what I believe are courageous steps and invested tremendous time, patience, capital and faith in this new approach. Through this transition – and despite its challenges, frustrations and occasional awkwardness – our work has become vastly more satisfying and rewarding.
THE HIGH ROAD
As I related two years ago ("Unlocking the Future," WaterShapes, January 2001, page 43), our path to change began in 2000, when key people from our firm started attending Genesis 3's Level I and II schools. Shortly thereafter, we established a working relationship with David Tisherman, one of Genesis 3's co-founders and principle of David Tisherman's Visuals in Manhattan Beach, Calif., and set about re-tooling our company's structure to accommodate a more focused approach to custom work and in-house design.
Since then, we've collaborated with Tisherman on a variety of projects that have involved him in every aspect of our efforts to change as a company.
In our market, which includes much of New Jersey's coastal regions, truly artistic design and construction for gardens, swimming pools and spas had previously been a rarity. Even super-affluent clients were settling for work that now seems unsophisticated and unexciting. Time and time again in the past two years, we've seen the amazement on potential clients' faces when they recognize that we've made an entirely new level of design and construction available to them.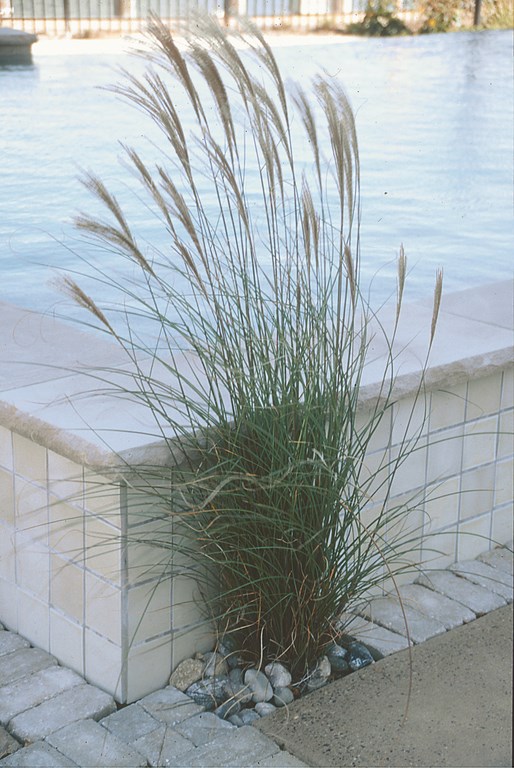 Working with Tisherman as lead designer and mentor, we gradually began selling projects based on his designs to a select group of upscale prospects, many of whom were in the process of big remodeling projects for their homes.
At first, I was more than a little apprehensive about discussing elaborate designs and large budgets with these clients, their architects and their contractors. It was a different experience for me to sit at the table as a member of a design team, but I gradually accepted the fact that these projects were more about collaboration and teamwork than they were about our individual contribution to the process.
I also learned quickly that the large dollars involved in many of these projects are not the defining characteristic of the work at all. To paraphrase Tisherman, it's not about selling a million-dollar project, but about making the customer feel that their project is worth a million dollars, regardless of the cost. To that extent, we don't "sell" projects any longer; instead, we develop, create and collaborate with people interested in commissioning and owning original works of art.
As I gained more experience working as part of a design team, I soon began to enjoy the process of watching a project unfold in ways I never did with the more production-oriented approach we once pursued. Now, instead of trying to close as many clients as possible to expand our narrow profit margins, we have a mindset that our firm is geared toward creating a positive experience for our clients in the design process, during construction and especially after the work is finished.
At this writing, we no longer seek to close each and every sales lead that comes our way. In fact, we now turn away more than 75% of potential projects because we're looking for the discerning customers who want to commit to the elevated level of our approach.
We also no longer consider compromising on things such as plumbing size, equipment selection or the overall quality of construction, we charge for design work, and we include realistic budgets for engineering and construction documents. If the client isn't interested in true quality, we simply don't move forward.
INSIDE OUT
To be sure, getting to this point has not been easy. If our new "sales" process was eye opening and exciting, once we moved into the actual engineering and construction of the first of our new breed of projects, the ride turned scary. To put it bluntly, it became painfully clear that we were in way over our heads.
Upscale Marketing
One of the more satisfying aspects of the changes we've seen at Lipinski Estate Pools has been that we no longer need to promote our services to the masses.
As a result of the shift in our business, for example, I was pleased to cancel our Yellow Pages ads. Instead of casting so broad a net, we now use a coordinated approach with print advertising in a select set of magazines and our web site.
In those ads, we go with a simple presentation that includes an image of a single beautiful pool, a phone number, an address and a reference to our web site. We've reworked our web site to give it a more sophisticated look and have found so far that a large number of our leads come through the Internet from people who saw our print ads first. And as we've completed some projects and our reputation has grown, we've found in addition that referrals from satisfied high-end clients can be worth their weight in gold.
But none of this marketing or follow-up on leads or referrals would do us much good if the reality of what we're doing didn't align with the image we're promoting – which all folds back to the way we treat our clients in all phases of the work. We work very hard to keep them happy through every single stage of every project and absolutely see this as one of our main marketing and promotional vehicles.
One thing that hasn't changed with our high-end approach is the way we treat anyone who inquires about what we do. Even if we're talking with folks who don't fit the upscale mold, we take the time to work with them and educate them about what we do. I've always believed that you never know where you'll find treasure – or when a potential client will find himself or herself in a position to purchase a beautiful work of art rendered in water.
Ultimately, it's the desire to create these works of art that has driven every aspect of our transformation – and especially the way we market ourselves. When I started down this path, I didn't know that pools were art and it took me a while to realize how significant that distinction really is. Now I see clearly that, as we strive to create works of art, everything that we do has changed – all for the better.
— K.F.
The subcontractors and crews we were using simply did not have the skills to execute the precise, ambitious designs we were committed to installing. We found quickly, for example, that people who were highly adept at installing a band of tile at the waterline were not necessarily the ones we needed to lay down expanses of one-by-one glass-tile mosaic.
And those sorts of hard realizations cascaded through every level of our operation: From plumbing and electrical to formwork and decking, we had to relearn or reinvent everything.
We knew that this upgrading process would come with a significant price tag, but I don't think we had any idea just how tough the transformation was going to be. For the first few projects, for example, we ended up paying two separate sets of subcontractors to work on these jobs: At considerable cost, we flew Tisherman's crews in from California one by one and paid select local subcontractors to work side by side with them to learn finer points of craft.
That may sound extreme, but we found it to be the quickest and most direct way to get our people the training they needed to work at this level.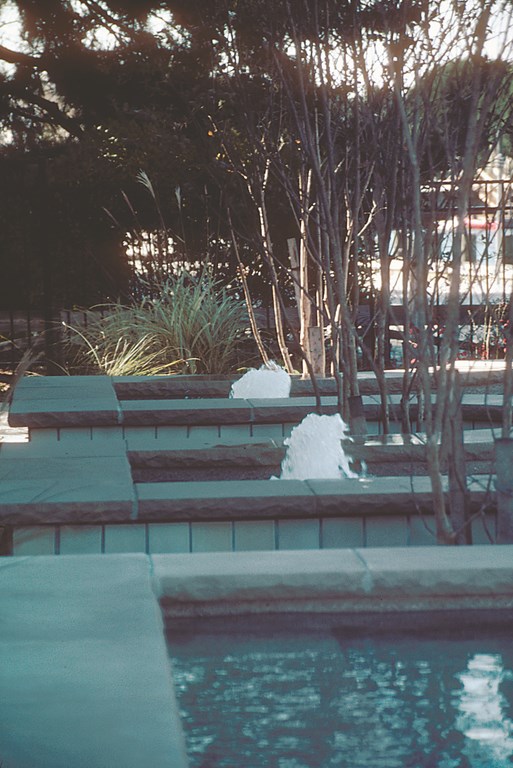 On subsequent jobs, these newly trained subcontractors were indeed better able to tackle the work, but we've still experienced many painful situations where portions of their work had to be ripped out and reinstalled. We have been fortunate in that the professionals with whom we're now working have accepted this process of learning and working through mistakes as an investment in their own futures. At the same time, those we tried to bring in who have questioned the value of the process have quickly been discharged.
We also found that the need for close project supervision, quality construction documents and communication with local building officials were all of paramount importance and all required the same level of upgrading.
The engineering alone on many of these new projects goes light-years beyond any of our past work. All of the projects depicted in this article, for example, involved pile-and-grade-beam construction. The engineering drawings just on the foundations are more extensive than entire plan sets we used for some past projects!
This raised real issues with building inspectors in several instances. One of the jobs profiled here so puzzled local inspectors that they had to call in an outside structural engineer to review our structural plans. For this and other reasons, the amount of time spent in plan checks and inspections has increased dramatically, and I've found myself working more in depth with city and township officials across a range of issues than I ever would have dreamed possible.
HARD STEPS
The cost of making these changes has been enormous indeed. From re-staffing and training to reworking mistakes and overseeing everything that's been happening, it's safe to say this tumultuous transition has been all-consuming. As we've completed our first generation of projects, however, it feels something like walking into a clearing after spending a whole lot of time struggling through the woods.
Even now, we can see how our ongoing work and future projects will flow more smoothly and easily. We can also see results – real, tangible results – of this enormous effort: These are gorgeous watershapes, Tisherman has been in top form, and the work we've done in executing these visions has made us all proud.
Best of all, we close our days knowing that, more than ever before, we are now participating in the creation of beautiful works of art that make our clients smile.
---
On the Jersey Shore
This beautiful bay-front property is in the township of Margate, N.J. We first became involved as the home was being rebuilt, basically from the ground up, under the guidance of a local architect, Robert Johnson and Leeds Builders.
Part of his design was for a Polynesian-style cabana adjacent to a swimming pool. David Tisherman's answer to the need was a swimming pool design that came in at about the $250,000 mark – a surprise to both the architect and the homeowner. The reason: Although it was not a dramatically sloped lot, the soil was mostly "sugar sand" and the pool structure needed the support of a system of piles and grade beams that ultimately were tied in structurally with the teahouse and a system of short retaining walls.
The home's eclectic design, with both rustic and modernistic elements, led Tisherman to draw up a naturalistic pool with a 35-foot vanishing edge, a large, glass-tiled, raised spa and a host of tasteful visual elements including river rock veneer, properly scaled boulders scattered along the bond beam, a rock pond and wading area, a sandy beach with a pebble finish and beautiful tile details.
The vanishing edge spills into a water-on-water view, and the whole composition has a bay-front camp feeling – informal, but truly elegant and understated in keeping with its surroundings.
---
Mediterranean Warmth
This project was completed on Long Beach Island, N.J., in conjunction with a teardown project directed by local architect Bill Tagland and builder Patrick Moeller. We were brought in after the owner had already acquired a proposal from a volume pool builder. To say that the design on the table was inadequate to the stunning Mediterranean architecture of the remodeled home would be a gross understatement.
Tisherman countered with a program that was to cost the homeowners about five times the cookie-cutter bid, and it was nothing short of spectacular.
The customers were initially reluctant to upgrade the watershape to such a dramatic extent, and we began by backing out several exciting features and design touches that kept the budget down without compromising the visual appeal of the proposed installation. One by one, however, the clients reinserted all the omitted features and the result has been the inclusion of all components of the original design.
The look is subtle and elegant, a classic design with arched contours that echo the architecture of the house. There's also a warm, rich blend of materials and details, including the custom-cut, buff-colored, limestone caps on the raised bond beam, the fire pit that runs the length of and adjacent to the spa. The decking surface is a custom material we've created that includes a colored-concrete base with 3/8-inch river stone exposed aggregate.
---
Soft Modern
On this project, we were put in charge of the entire exterior of an amazing modernist home in the ultra-affluent enclave of Loveladies on Long Beach Island, N.J. In addition to calling on Tisherman's watershaping expertise, we also brought in landscape architect Timothy Rumph of Araiys Design in Southampton, N.Y., to create the hardscape and planting plans. I designed the lighting system and supervised the execution of the landscape design.
The pool is relatively small, just 12 by 30 feet with no spa and a very clean and simple rectangular design. It has raised beams that create seating areas topped by poured-in-place coping with a willow-green broom finish. There's also a fully equipped outdoor kitchen/bar area with granite countertops and handmade tile that matches the pool.
The interior of the pool is a soft green plaster (a color selection we believe is a first in this part of New Jersey), complemented by an ultra-elegant, hand-made, cream-colored porcelain tile. The color palette is very soft and natural, which adds a measure of warmth to an otherwise edgy modern design.
Tisherman also set up a pilaster detail with recessed rectangular lights in tribute to the designs of the Mexican modernist master, Ricardo Legoretta. The contemporary look is echoed in Rumph's hardscape design, which extends to the sides and front of the home and features rectilinear concrete pads and smooth river stones of varying sizes for a textured appearance.
Kevin Fleming is a partner with David Tisherman in Liquid Design of Cherry Hill, N.J. A 1991 graduate in landscape architecture from West Virginia University, he worked in residential landscape design, sales and project management for a New Jersey landscaping firm from 1991 until 1998, when he started the company's swimming pool division and, in 2001, a new division aimed at providing design/build services for custom, high-end residential watershapes.