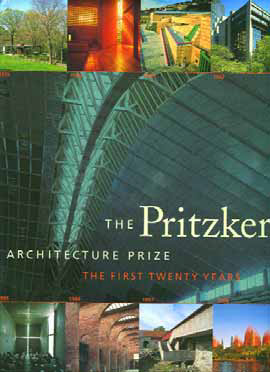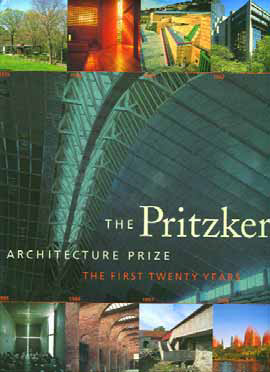 Awards, prizes and accolades can serve as a great way to learn about the top professionals in any given field.
As a case in point, I recently picked up a copy of The Pritzker Architecture Prize (Harry Abrams, 1999), a beautifully illustrated 200-plus-page tribute to the first 20 winners of this prestigious annual award, which is given to recognize lifetimes of achievement.
Established in 1974 by Pritzker family (founders of the Hyatt chain of hotels), the stated goal of the prize program is to increase awareness of reigning architectural geniuses. Most of the prize recipients are still alive and working, and the list of winners includes some of the most extraordinary designers of the second half of the 20th Century, including Philip Johnson, Luis Barragan, I.M. Pei and Tadao Ando, to name a few.
Some I had heard of before, but several were new to me. In all cases, this anthology of design excellence examines bodies of work in detail, revealing wide ranges of styles and project types. In most cases, the recipients have worked on both large-scale commercial projects and residential designs. There's a distinct bias toward modernism, which isn't too surprising given the contemporary focus of the program.
One of the things I found most intriguing is that the judging for the award takes place entirely on site and in person. As explained in the text, there are so many aspects of quality architectural designs that cannot be judged by photography that it would be impossible to create a meaningful program based solely on pictures. This in-person examination means that factors such as integration of structures with settings, relationships to views and myriad design details can be fully appreciated and judged directly.
As I read through the text and perused its generous collection of images, I couldn't help thinking how much more relevant awards in the watershaping industry would be if similarly rigorous judging criteria were somehow applied. As it is, awards in both the pool and spa industry and in the landscape architecture profession are based entirely on photographs (and plans in some cases). Without serious reform, our awards will never rise to the level of prestige carried by Pritzker Prizes – a severe limiting factor when it comes to raising the overall stature of our industry.
This book offers a wonderful set of architectural references, underscoring the influence these great designers have had on a generations of architects. For my part, I've found it a useful starting place for deeper exploration of the works of several of the featured architects. When I think how much I've already gained, for example, from studying the works of Luis Barragan (the architect with whom I was most familiar before reading this book), I'm eager to become more familiar with others among the stellar talents highlighted in this terrific compendium.
Mike Farley is a landscape designer with more than 20 years of experience and is currently a designer/project manager for Claffey Pools in Southlake, Texas. A graduate of Genesis 3's Level I Design School, he holds a degree in landscape architecture from Texas Tech University and has worked as a watershaper in both California and Texas.