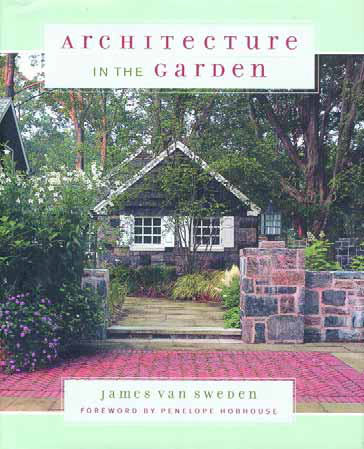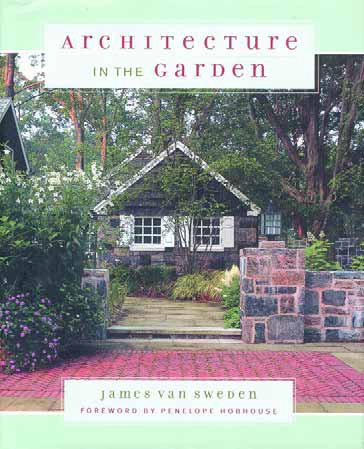 Good Bones
I may be biased, but I think that James Van Sweden is the most important and certainly one of the most influential landscape architects working today. His work in suburban residential settings has influenced an entire generation of designers, and his signature use of ornamental grasses, stacked ledger walls and well-designed pathways can be seen in thousands of spaces across the country.
Van Sweden's latest book (his third) is Architecture in the Garden (Random House, 2002), which is all about designing spaces that have, as he puts it, "good bones." What he means is that without a design that takes the architecture of the home, a site's characteristics and the tastes of the client firmly into account, even spaces that include beautiful materials, lush plant life and gorgeous watershapes will fall short of their full potential.
Most of the beautifully illustrated 270-page text takes the form of case studies in which design theory is put into practice. Where his first two books, Water in the Garden and Bold Romantic Gardens, dealt with a mix of commercial and residential settings, his latest is exclusively about residential spaces, covers a wide range of designs and offers a wealth of useful details.
The examples are broken into six categories: art in the garden; small spaces and town homes; large country spaces; seaside settings; stone in the garden; and blending the architecture of the home with garden structures. In each, he offers guidelines that are often not so much earth-shattering revelations as examples of the smart application of familiar ideas.
In the section on designs for small spaces, for example, he goes into depth about the use of cut stone with geometric lines and shapes as a way to harmonize with the urban-ness of the setting. In large country spaces, by contrast, he makes an argument for the use of sweeping lines that blend the home with surrounding landforms. Moving onto seaside settings, he focuses on the use of pathways and decks both to take advantage of views and to manage "circulation" through the space. He also states his preference for using wooden structures that evoke associations with piers and docks.
The section on blending architecture with the garden is particularly interesting and useful. He advises designers to look for opportunities to pick up materials of the home's design and incorporate them in structures within the garden, for example, and writes at length about the use of line in the form of pathways, walls and overhead structures as a way to link architecture with outdoor spaces. (In this section, there's a terrific discussion of his work on Oprah Winfrey's home.)
The last section of the book shows scores of examples of specific architectural features, including walls, pathways, stairs, gates, bridges and watershapes.
For those of us who design and/or build spaces that include water, Van Sweden offers a range of beautiful examples throughout the book. In fact, water is treated in his work on the same level as plant material and dry hardscape, which I've always taken as a token of professional encouragement from one of the leading lights in landscape architecture.
To my mind, anyone designing backyard spaces especially should take a serious look at this book – then rush out and grab copies of the other two.
Mike Farley is a landscape designer with more than 20 years of experience and is currently a designer/project manager for Claffey Pools in Southlake, Texas. A graduate of Genesis 3's Level I Design School, he holds a degree in landscape architecture from Texas Tech University and has worked as a watershaper in both California and Texas.