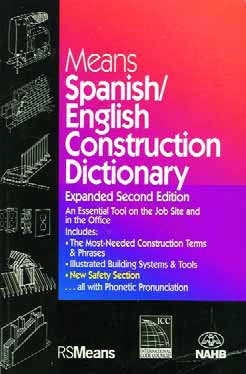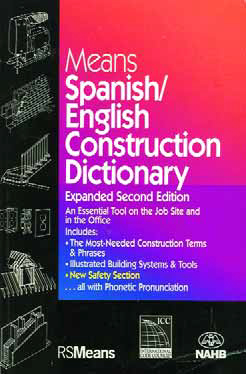 It's a plain fact: In many regions of the United States these days, the vast majority of construction laborers speak Spanish.
That's a big deal because, as watershapers, it is our responsibility to convey the design mission for our projects as well as all-important client wishes to these talented craftspeople – not to mention the basic, general communications that come with managing the work of individuals and small groups of people.
Where I work in Texas, this is the simple reality – and I know it's true as well in California, Arizona, Florida, Nevada and many other parts of the country. As a consequence, I think it makes sense for those responsible for guiding the overall efforts of these workers to be able to communicate with them in their own language. After all, these are the folks who are installing the details we've so carefully designed and engineered.
For my part, I'm trying to elevate my communications skills by becoming functionally fluent in Spanish. I'm not terribly excited about the process, but as time passes, I'm seeing more and more that doing the best work I can with the greatest possible efficiency means speaking Spanish to the point where I can describe what needs to happen on site without relying on a translator who may or may not "see" what I'm after.
I took Spanish in high school but, unfortunately, didn't keep it up, so I've been been forced to seek out ways to brush up on the basics and reach the required level of fluency. The problem I've run into is that most educational resources are based on common language and usage and don't offer me the vocabulary I know I need in the working world of watershaping.
Much to my relief, I have discovered an amazing little book that I'd imagine any speaker of English communicating with Spanish-speaking workers would find useful: Mean's Spanish/English Construction Dictionary (Reed Construction Data Publishing, 2006) is concise, well conceived and well organized – the best of all possible finds.
I picked up the expanded second edition and truly believe it is exactly what people on both sides of the language divide need to improve communication in the field. For starters, it's organized in mirror form from both the English and Spanish perspectives – basically two books in one. Half reflects the English speaker's perspective, then you flip it over and the exact same information appears in reverse form on the Spanish side.
Both halves cover basic construction terminology in alphabetical order, defining every construction term I could think of during my fairly careful review. Then it moves onto general terms used in everyday conversation, which includes colors, descriptions of weather, directions and basic tables of measurement.
The next section is all about tools and trade-specific language (organized by big topics including grading, structures, concrete, carpentry and more) and includes an array of construction details labeled in both English and Spanish. Finally, there's a helpful section (printed on yellow pages for easy reference) on safety and emergency issues.
It's clear to me that the publishers put tremendous thought into assembling this book. Frankly – and way beyond any discussion of who should learn whose language on job sites – I can't imagine a better resource for practical people who see a need to bridge this key communications gap.
Mike Farley is a landscape designer with more than 20 years of experience and is currently a designer/project manager for Claffey Pools in Southlake, Texas. A graduate of Genesis 3's Level I Design School, he holds a degree in landscape architecture from Texas Tech University and has worked as a watershaper in both California and Texas.