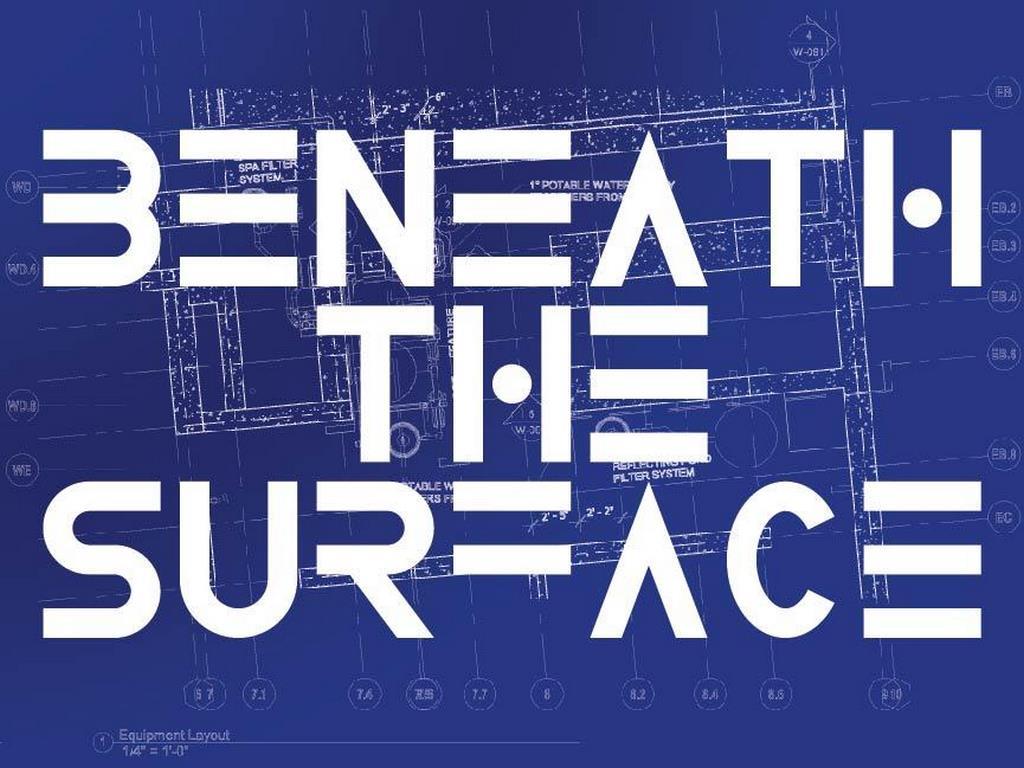 While the term "swimming pool" is indelibly ingrained as the common descriptor of watershapes large enough for human immersion, Dave Peterson has coined a new term that better captures the essence of many such installations – and shares a cool design detail here that's great for what he now calls "social pools."
Guests at my house are often surprised when I refer to our family's pool as the "social pool" instead of a swimming pool. It might sound a little strange at first, but, when they recognize that our pool is too small for swimming, but setup perfectly for adults and kids to play and socialize, they realize that I've simply labeled the watershape with its intended purpose.
There are many ways to design for socializing. Here I'd like to share one of the design features we don't have on our family's social pool. We don't have a swim-up bar but these familiar features are another way to create a social pool or at least a social-zone.
We know that swim-up bars have become extremely popular in resort pools for their ability to monetize a swimming pool, and many homeowners like the experience so much they want their at-home pools to be equally libation friendly.
Where the bar and seats limit swimming activity, they do create a relaxing place where friends can connect with each both in and out of the water. Add gastronomy, libations, and Blue Mind for a truly therapeutic experience.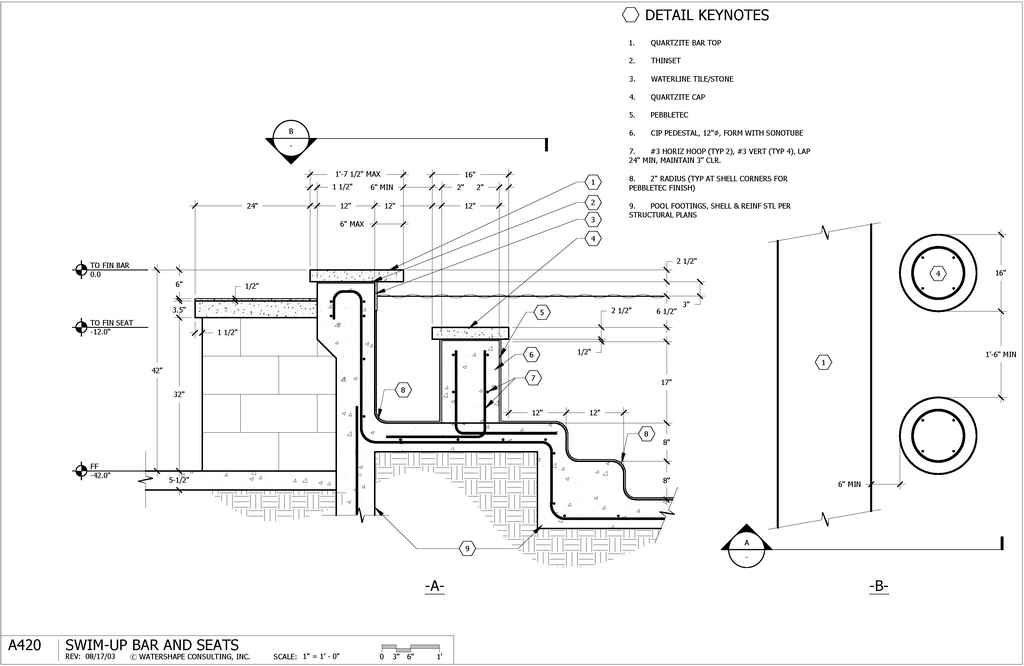 No matter how many people are in the pool, there always seems to be someone out of the pool, filling drinks, cooking, changing the playlist on the stereo, etc. The swim-up bar provides a way to keep the wet and dry people engaged without yelling across the yard.
• Dimensions shouldn't stray too far from these which have been worked out carefully with various seats, tables, bars, etc.
• I prefer not to have my feet dangling in space. A shallow floor gives them a comfortable place to rest. I do typically see the seats protruding from a typical shallow-end floor but there is no reason to avoid a footrest.
• Consider bringing heated returns and even foot jets into the seating zone.
Swim up bars – it's the social thing to do!
David J. Peterson, P.E, IWI, is co-founder of Watershape University and president of Watershape Consulting, Inc. For additional assistance with this detail he can be reached at [email protected]