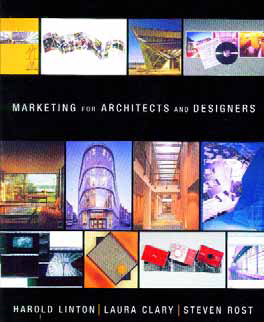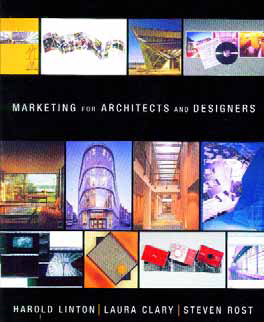 It only makes sense that designers should promote themselves in ways that reflect their abilities.
When we look at the materials many watershapers use to market their services, however, it's obvious that everything from business cards to brochures and web sites has often been assembled without much attention being paid to how messages are conveyed in words, images or graphics.
Recognizing these shortcomings in others prompted me to reflect on my own approach to marketing and promotion – which in turn led me to pick up a copy of Marketing for Architects and Designers by Harold Linton, Laura Clary and Steven Rost (W.W. Norton & Company, 2006). As the helpfully descriptive title indicates, this 150-page, beautifully illustrated text defines what designers need to know about
packaging and communicating the essence of their work.
I've seen scores of books on marketing through the years, but this is the only one I've found that cuts so close to the needs of watershapers. It counsels us to take a sophisticated approach to marketing – something that might challenge some of the less-enlightened players in our industry, but also a point that should appeal to those of us who are trying to set our sights higher and elevate our games.
As I read through the book, I was repeatedly amazed by all that goes into a thorough marketing campaign. The text starts with a discussion of the nature of marketing and how the term means different things to different people – specifically, how some see it as a matter of building personal relationships while others approach it as a numbers game or strictly as a vehicle for building a company's public image. That's followed by a terrific discussion on methods for identifying who you're trying to reach and the ways that audience influences your marketing approach.
From there, the discussion moves into tightly focused treatments of specific details, starting with company names, logos and catch phrases. That section flows into another on how messages are transmitted through graphic design of business cards and letterhead as well as the content of brochures and other pieces of marketing collateral.
There's a terrific, up-to-date chapter on digital communication and how websites, CDs and DVDs can and should be designed and packaged to reflect quality design. Another section explores the fundamentals of advertising via direct mail, print and electronic media, and yet another describes working with magazines to gain editorial coverage – and what you should do with that coverage once you've been published.
The book is rounded out with sections that cover ways to make the most of trade shows, seminars and conferences. There's also information on assembling a portfolio and a discussion of the ins and outs of book publishing as a marketing tool.
While everything I picked up along the way was useful, there was one glaring omission: There is no discussion at all of photography, which I consider to be an indispensable component of any good marketing plan, particularly for a watershaping business. That aside, this publication succeeds as a wonderful primer on techniques and the artistry involved in spreading the message that your work is worth investigating.
Mike Farley is a landscape architect with more than 20 years of experience and is currently a designer/project manager for Claffey Pools in Southlake, Texas. A graduate of Genesis 3's Level I Design School, he holds a degree in landscape architecture from Texas Tech University and has worked as a watershaper in both California and Texas.