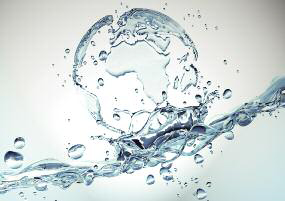 By Brian Van Bower

Not long ago, I was reminded in a big way of the importance of understanding the international nature of our industry.
It was July, and my Genesis 3 partners Skip Phillips and David Tisherman and I were on the Gold Coast near Brisbane, Australia, presenting a program at the Splash! Conference – an experience that, once again, underscored the fact that ours is not just a North American business, but is instead a global industry in which people worldwide share common issues and face similar challenges.
I'd reached this same sort of conclusion before – while attending other events through the years in Germany, Spain, France and more. Each time, I've come away thinking that a big part of our industry's problem in North America is that we simply refuse to see ourselves as part of a bigger picture. Yes, we rub elbows with international visitors at our trade shows and a small number of manufacturers and distributors conduct business overseas, but beyond that, our outreach has been limited, inconsistent and less than effective.
Part of this has to do with the fact that some parts of the watershaping industry – particularly the traditional pool and spa industry – still think too narrowly about how they are defined. For anyone who's been paying any attention, it should be obvious by now that we are all part of a broad, dynamic industry that includes and unites landscape architects and designers, architects, fountain specialists, pond and stream specialists, fine artists, waterpark professionals and pool and spa designers and contractors.
With the exception of WaterShapes, which set out to recognize and promote these linkages from the start, our mainstream trade shows, trade publications and trade associations are stuck in the past and denying what I see as the optimal pathway to the future. As we take aim at 2011, now more than ever it's time to change the way we look at what we do.
DOWN UNDER
Jumping back to Australia for a moment, I see the experience we had there as a perfect barometer of the way we need to look at things in North America – basically because, in addition to there being lots of common ground, the industry in Australia is much more tied into its country's social fabric than our industry is here.
Indeed, Australia is a place where water and aquatics in general are at the heart of the national character. (Consider the fact, for example, that what we now refer to as the freestyle swimming stroke was originally known as the "Australian crawl.") More germane to our professional lives, Australia is the original source of both saltwater chlorination and pebble pool finishes: It's hard to imagine our industry today without either of those innovations.
Whether it is distance or just old-fashioned nationalism, we've seldom seen ourselves as sharing an industry with our Australian counterparts.
All that changed for me in 2003, however, when Genesis 3 was invited to attend the first-ever Splash! event, which had been organized by Splash! magazine under the visionary direction of Carol Benger and her since-deceased husband Kevin. The Bengers took a huge chance with the show and went even farther out on limb by inviting the three of us. At that point, after all, we were barely known here in North America, let alone on the other side of the world.
We attended not knowing what to expect and were absolutely blown away by the strength of the response to our program. We saw clearly that they were as hungry there for education as were the watershapers we worked with at home and heard over and over again that such resources were sadly lacking. After the first day of our program, word had spread so fast that the show organizers had to take down a modular conference-room wall to accommodate all the people who clamored to sit in and hear what we had to say.
We subsequently worked with Splash! on another tremendously successful program in Bali. The Bengers then sold the magazine and the show to Intermedia, the giant publishing company, and we weren't involved for a while. But we stayed in touch and eventually, with Carol Benger's help, we cobbled together a deal with Intermedia and Pentair Water Pool & Spa (which does big business in Australia) and returned to Australia this year.
This time around, the Aussies were waiting for us, with one after another of them who had attended our previous events regaling us with testimonials about how our presentations had changed their lives and careers. Many familiar faces reported having traveled to the United States to attend our programs – and over and over again, we were told that the industry there was still starved for top-flight education.
One gentleman came to us with tear-filled eyes. He had participated in one of David Tisherman's five-day drawing schools and let us know that the approach we promoted and the skills he learned had changed his life. It's easy to be cynical in our modern world, but I have to say that this level of affirmation is not only touching and humbling, but it also reveals the common need watershapers around the world have for high-quality, focused information and education.
NOT THE FIRST TIME
Our Australian experience dramatically highlighted my observation that we are separated from the rest of our global industry only by distance and that, in this day and age of instant global communication, we have no excuse for remaining so isolated from the worldwide community of watershapers: We share so many issues and concerns, and all of our needs are best served by interaction.
After all, water chemistry is a global phenomenon, as are hydraulics, structural engineering, the enjoyment of water, good design principles, art history and consumer interest in safety and the health benefits of aquatic exercise: Everything we face, positive and negative, our colleagues overseas face as well. In that light, it makes zero sense to maintain artificial boundaries or a protective sense of separation.
As I see it, the establishment of stronger transnational industry relationships is also about opportunity and what we have to gain by opening ourselves to the global industry's collective experience. In 2006, for example, Genesis 3 formed alliances with Germany's Bundesverbond Schwimmbad & Wellness (BSW) and the European Union of Swimming Pool & Spa Associations (EUSA). As part of that commitment, we attended and participated in the BSW-sponsored Aquanale show in Cologne, Germany, in 2007.
In many ways, our experience there echoed the Australian experience, with some interesting distinctions. First, in Europe, the aquatics industry is fully integrated with the health and pampering-spa industries – which makes perfect sense, because the Europeans rightly see aquatics as part of overall health and luxury industries with no boundaries at all.
Second, we discovered that while the German industry in particular is extremely well versed in the technical side of watershaping, they tend to focus on performance and execution to the exclusion of the design/aesthetic side of things. The Germans have stringent technical standards for just about everything from line velocities to finish details – and we found this tremendously reassuring because for a long while we sensed that those of us in Genesis 3 were the only ones who cared about such things.
We were so intrigued by what we learned that we've spent the years since doing what we can to translate and convert their ideas into English so that we can begin to use German standards to enhance our programs and practices here in the United States.
It's been a wonderful exchange, with our German and other European counterparts visiting us here and developing relationships that are making a real difference. And it flows both ways: Skip Phillips, for example, was the featured speaker this past February at Forum Piscine in Verona, Italy, at the request of Piscine Oggi, Italy's leading pool/spa trade magazine. Certainly this was an honor for Skip, but more important, it's another indicator that some of our counterparts in other countries see that there's much to learn from one another on a global scale.
It is impossible to measure the potential value of these interactions. To my mind, it's plain crazy to ignore the potential benefits that exist in forging alliances with colleagues around the globe.
IMAGINED BARRIERS
As I suggested at the start of this article, the problems of a narrow focus aren't limited to international relations: We also have concerns about how narrowly we define ourselves as professionals and perceive our roles as watershapers.
From the start of both Genesis 3 and WaterShapes, my partners and I and Jim McCloskey and Eric Herman of the magazine have always shared the view that when you look at water as an element of design, architecture and landscape, you're forced to recognize that business sectors we've traditionally seen as separate are actually closely interrelated.
Case in point: This past Spring, David Tisherman was asked to develop a course for UCLA's extension program in landscape architecture that would focus on swimming pool design and construction. Once the course was announced, it filled almost immediately – about as plain an affirmation as possible that students were clamoring for the information.
To make the course as intensive and extensive as possible, David brought in guest lecturers from the industry and from academia to augment his own lectures and presentations. It went over so well the first time that he's been asked to offer the course again in Spring 2011.
There's a lot happening here, and it's interesting to pull it apart and look at what it all means.
For starters, we find students in a landscape architecture program eager to learn the fine points of working with water in the landscape. It doubtless helped that David had been extensively involved with UCLA's extension program in the past and had tremendous credibility as a winner of its Teacher of the Year Award in 1988, but it's also clear that the program's directors would not have asked about developing such a course if they didn't perceive a demand for it.
It bears mentioning once again that the course was filled with landscape architecture students – no pool designers or contractors in sight.
It's clear, in other words, that people studying landscape architecture also see themselves as watershapers. As students, in fact, they've never been taught to think otherwise and see no barriers to involvement across perceived industry lines. If you ask me, I'd say this will eventually spell the end of pools and spas as a "hand-me-down" business: Saying that things must be done a certain way because "that's how daddy did it" will not cut it in the future.
Better still, David's class is not the first example of this transfer of knowledge at the college level. Genesis 3 instructor and frequent WaterShapes contributor Mark Holden has taught a similar program at the California State Polytechnic University at Pomona, where he's received similarly strong responses.
Educators such as David and Mark deserve praise for seeing past boundaries and recognizing that the coming generation of landscape-design professionals wants to jump out ahead of the curve when it comes to integrating watershapes into their projects. It's a movement that needs encouragement and continued support.
MOVING FORWARD
While professionals in the landscape realm have found their way through the barriers that traditionally kept them out of the pool and spa business, I'm left to wonder how many professionals in the traditional pool/spa realm have moved in the other direction and sought education about landscape architecture.
My sense is that they are few in number, and this is problematic because it opens the pool and spa industry to being overrun by professionals from a related industry whose participants are college educated, well-informed and ready to move the use of water in the landscape to much higher levels.
The irony here is that the immediate, powerful response to David's class is also emblematic of landscape architecture profession's general failure through the years to include watershape-related coursework in its standard curriculum. Indeed, college-level landscape architecture programs and education organized by the American Society of Landscape Architects have long been utterly devoid of this type of education.
They too, it seems, must rethink the boundaries of what they do just to keep up with the interests of the people they serve.
This institutional blindness may dominate the current picture, but if the progress marked by WaterShapes and Genesis 3 is any indication, that picture is changing at the grassroots level – and rapidly. Frequently these days, I encounter landscape architecture and design firms that have hired pool/spa specialists. In my own pool/spa design business, I have a landscape architect, Andrew Kaner, on staff as vice president; we're currently training another landscape architect for a staff position; and we frequently work as a watershaping specialist in collaboration with landscape architects and designers worldwide.
I also see progress on additional (and unexpected) fronts, where we've had some success in reaching out both to the service industry (that is, those we ask to maintain the new generations of watershapes we're designing and installing) and to the building inspectors who allow our work to move forward.
On the service front, we recognized a growing rift with technicians: They claimed that we were installing watershapes without keeping maintenance in mind, while we countered by calling them too stubborn and fixed in their ways to keep up with the novelty of the elaborate and technologically sophisticated systems we were devising.
To bridge this substantial gap, Genesis 3 has launched a new Service Certification Program to bring service technicians up to speed on the fine points of watershape design and installation so they understand what we're asking them to maintain. Having come up through the service industry, I can attest to the value of the program and only wish there had been such a thing in my early days in the industry.
NO TIME TO STOP
We perceived a similar gap in information available to the inspectors who govern the ways watershapes are built in jurisdictions across the country. In way too many cases, we would encounter building officials who too easily said "no" when they ran into something unfamiliar, and we recognized that bringing them up to speed could only help the situation.
We had a breakthrough last year in Fort Worth, Texas, where we were joined for our pool-construction course by John Riley, a building inspector from nearby Frisco. So far as we know, he's the first inspector in the United States to attend such a program, and it's our hope that he will soon be joined by many more so we can see these professionals less as adversaries and more as colleagues and fellow professionals.
It may seem like an impossible dream, but it's well worth pursuing. The better able inspectors are to recognize the fine points of quality design, engineering and construction, the better able they will be to help us eliminate errors and substandard practices as we all work to protect the public interest. There is, in other words, simply no downside into having inspectors become familiar with the subtleties and nuances of our craft.
It's not news to anyone that times are tough and that we're mired in a miserable economy. As I've suggested in this space many times in the past, to make any progress we need to address the situation and think in new ways about the possibilities the future holds.
To me, thinking in terms of a global marketplace of business and ideas and breaking down inherited perceptions of what watershaping is all about can only help us move forward. The sooner we accept the fact that we're part of much bigger and more integrated world than we might previously have considered will only help us approach the future with greater awareness of the opportunities it holds.
If we open our eyes to broader horizons, in other words, the power of our potential will only grow as we make new connections, forge new alliances and organize what we do in ways that reflect new realities.
Brian Van Bower runs Aquatic Consultants, a design firm based in Miami, Fla., and is a co-founder of the Genesis 3 Design Group; dedicated to top-of-the-line performance in aquatic design and construction, this organization conducts schools for like-minded pool designers and builders. He can be reached at This email address is being protected from spambots. You need JavaScript enabled to view it. .