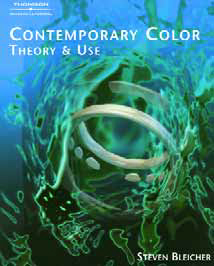 Every once in a while, I run across an area of design theory or philosophy that is so fundamental that I'm left to wonder how I've been able to do what I do for a living without a complete understanding of it. Color theory is one such field of study.
For a long time now, I've known that the factor that very often makes or breaks a project is not the price of the materials or the presence of bells and whistles, but rather how well the colors work, both with each other and in the context of the overall setting.
Even simple projects with modestly priced materials can be ranked among the beautiful if the colors work. By the same token, there are extremely elaborate projects that fail to live up to their potential (or fail altogether) when color choices are off base.
My sense that this was something I needed to know more about led me to enroll in a four-day course on color theory at the Aqua Show in Las Vegas last November. The course – part of Genesis 3's advanced design school – was conducted by artist and educator Judith Corona and was a terrific experience that I'm sure will influence my design work from this point forward.
What she made clear is that color theory is a vast topic that requires careful and sustained study if you are to grasp the concepts fully. Along the way, Corona suggested several books and references for further reading, but the main text she used was Contemporary Color Theory & Use by Steven Bleicher (Delmar Thomson Learning, 2005).
I now understand why Corona made this choice: Color theory can be complex and tricky, but Bleicher breaks the subject down into concise discussions that shed ample light on the often-profound implications of color in our lives, cultures and designs. It's a wonderful book, beautifully illustrated and written in a plainspoken style that is always easy to follow and absorb.
The areas of discussion include perception and how the mind and the eye pick up on colors; making sense of color; the naming of colors; and the psychology of color and how it influences moods, emotions and even appetites. It also covers practical issues of pigments, paints and brushes and how digital color and the Information Age are influencing the ways we perceive and use color. In addition, there are discussions of using color to create three-dimensional effects; how the use of color defines various styles, movements and periods in the world of fine arts; and the future of the use of color.
Nowhere in the book does Bleicher mention swimming pools or spas, and discussion of architecture is quite limited. Instead, the book focuses on the big picture and such issues as why color is so important to our perception of everything around us. It also offers fascinating observations on the cultural meanings of color and how different colors work in different ways in different contexts.
I didn't know, for example, that white is used in eastern cultures to represent death, while in our western cultures it represents purity and life. There are countless such observations that open your eyes to the ways people respond to colors in their environments – including, by implication, their backyards.
For my part, I found chapter 4 (on color theory and harmony) to be among the most useful. In it, Bleicher delves into color theory and use of color wheels, and I love the way the text systematizes things and helps the reader understand why some colors work well together and others don't.
For my part, I've always had a good, intuitive sense of good color combinations, but Corona's course and the book have given me a technical understanding of those relationships – and I know I'll be able to use this information in stronger terms to guide and inform future clients in the selection of colors as well as materials.
Mike Farley is a landscape designer with more than 20 years of experience and is currently a designer/project manager for Claffey Pools in Southlake, Texas. A graduate of Genesis 3's Level I Design School, he holds a degree in landscape architecture from Texas Tech University and has worked as a watershaper in both California and Texas.