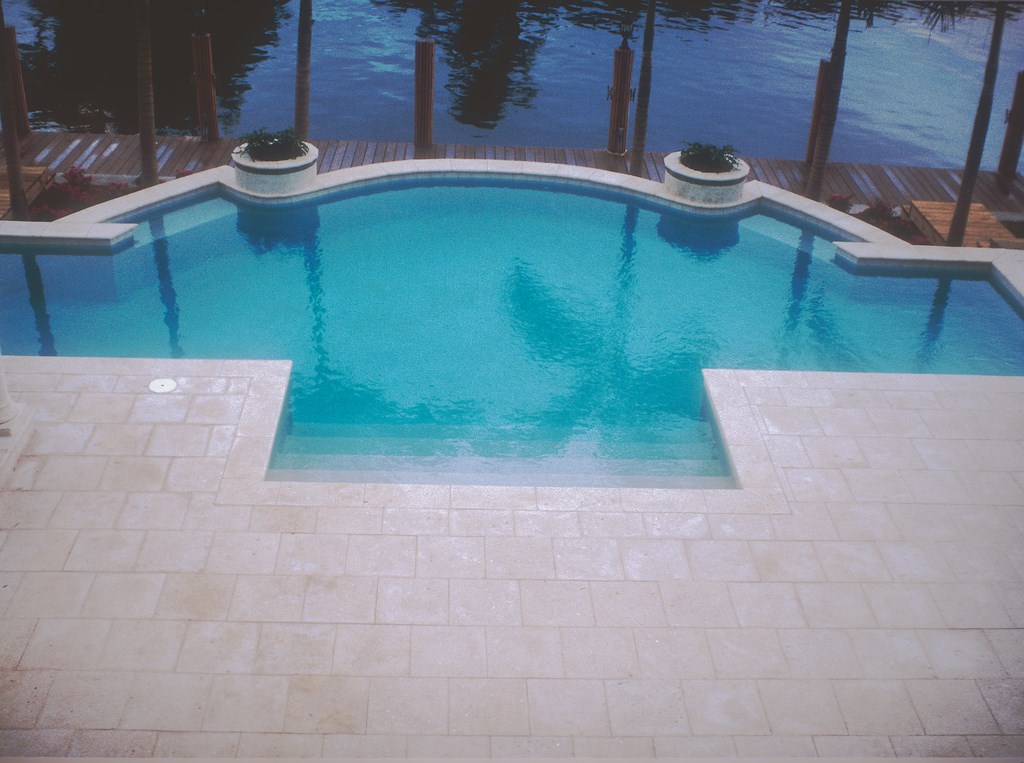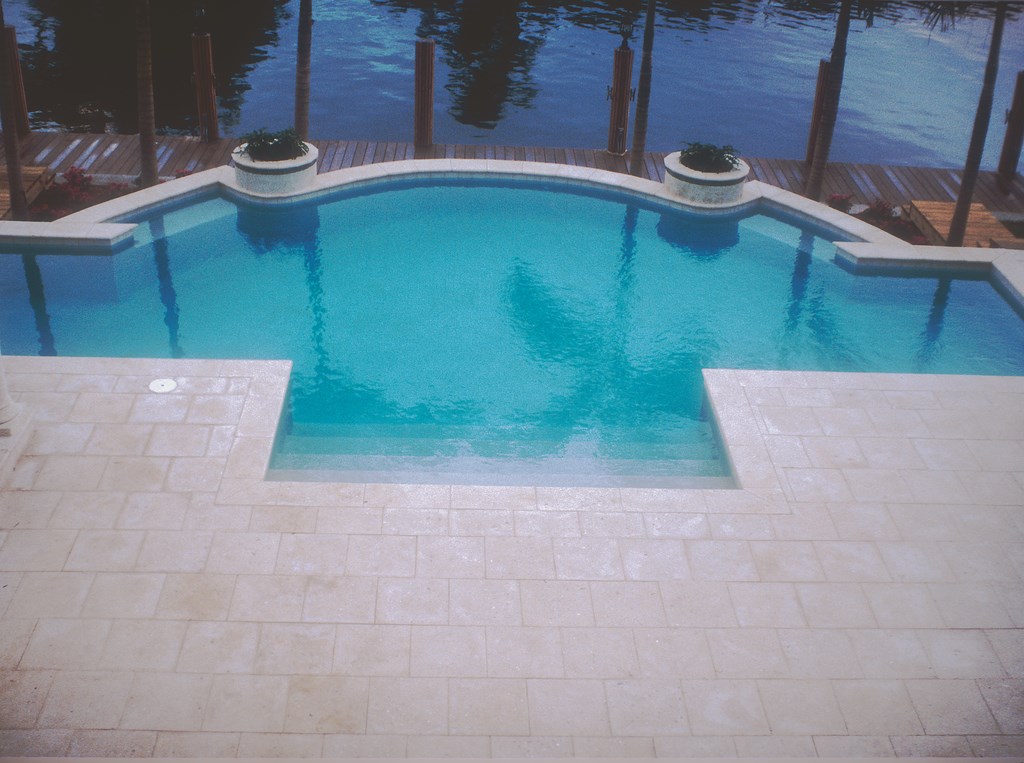 As a designer, I've always sought out exceptional finish materials to use in my projects.
My background is in fine arts, and I've worked in the design/build business for years, creating high-end exterior and interior spaces and taking pride in finding surfacing products that excite my clients and beautify the work. Operating in south Florida, however, I kept running into so many limitations on what was available that it had the effect of limiting my creativity. Natural stone can be hard to come by in adequate supply where I live, for instance, and as much as I like tile, it doesn't fill the bill for every job. Anything's available at a price, of course, but even affluent clients often will flinch when they see what's involved.
For a time, I focused on local materials and used natural coral, putting its rich assortment of soft colors and textures to use – perfect for swimming pool environments. Unfortunately, the coral beds along the Florida coast have been badly depleted, and restrictions placed on coral mining in 1995 have dried up supplies to the point that what we find today is mostly rubble in an unattractive brown color.
Many of us tried Philippine limestone and Mexican shell stone – interesting, but where flat material was widely available, trim pieces were not. I tried cast stone and some of the paver and stamped-concrete products, but the results were inconsistent and seldom looked natural. Finally, I became so frustrated that I decided to develop a new product that would have the beauty and richness of a natural material with the reliability, consistency and convenience of a manufactured product.
THE ANSWER UNDERFOOT
As I looked around and considered possibilities, I eventually began examining the geological composition Florida itself, which rests largely on a bed of seashells. While it supports our every footstep, this material generally sees the light of day only when it comes up as a waste product in mining for sand.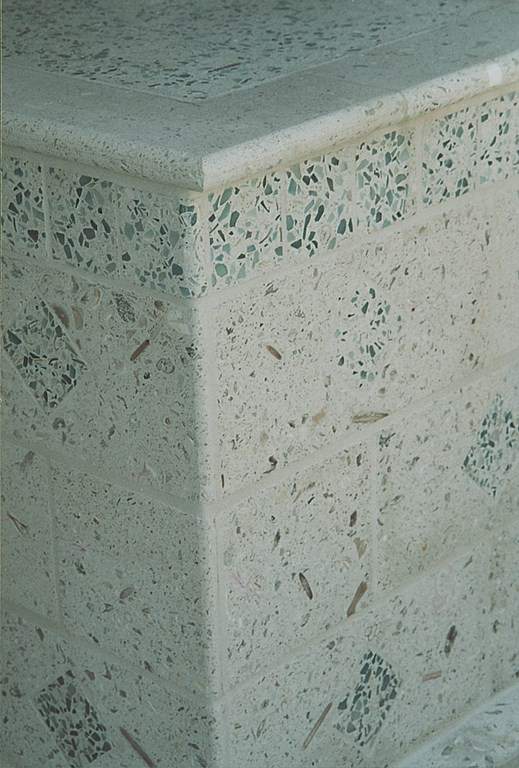 In fact, just about the only use for the material has been as a drainage enhancer – in much the way pea gravel is used in other places. What I discovered is that most of this shell material is, in fact, treated as waste – and was therefore available in huge quantities for little more than the cost of transporting it.
It dawned on me that this "garbage" could be turned into a resource by someone with the right idea about what to do with it.
Through my research, I learned a bit more than I wanted to know about mining, how building materials are created and how those processes affect the planet. I read and heard about environmental depletion, how marble quarrying irreparably scars the landscape and more – and began to think more and more in terms of developing a product that didn't exact such devastating costs. And I couldn't get the piles of discarded seashells out of my mind.
I soon thought about combining the shell material with its cousin, Portland cement, which is, like seashells, predominately consists of calcium carbonate. When we started experimenting with the two materials, we found almost instantly that they worked well together: The seashells have an extremely porous structure that absorbs the cement paste, causing the two components to bond in an extremely durable cement/aggregate matrix.
So we continued the research, experimenting with concrete admixtures to come up with a mix that yielded good-looking, durable results. After two years and a great deal of trial and error, we developed a mixing schedule that now serves as the basis for our SeaStone line of products.
PLAYING WITH THE PALETTE
In playing with the product through the development process, we learned that we could achieve different looks by changing the degrees to which the shells were revealed in the mix – everything from smooth, cream-coat finishes to highly textured, exposed-aggregate-type finishes. We found that color could also be adjusted by using either gray or white cement and other color additives.
From there, we developed the concept of using fossilized plants and fish to enhance the natural appearance of the stone, and, ultimately, we began playing with broken glass, another abundant waste product. Before long, we saw that we had a fairly complete product line.
At the same time, we were beginning to think in terms of applications. From the start, we saw that the product could be used in interior and exterior designs. Our first thoughts were about using the product on flat surfaces in dry, above-the-waterline situations, so we created molds for coping, end pieces and trim pieces to go along with panels and large, flat tiles. At about this time, it occurred to us that the product was water resistant and could be used in submerged applications as well.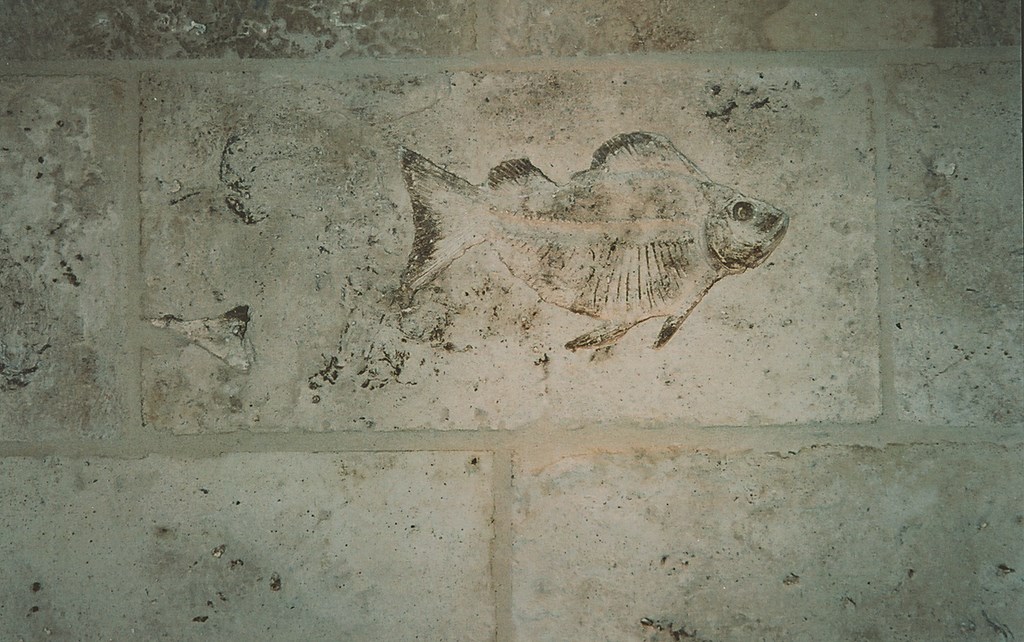 Next we focused on equipment and the manufacturing processes needed to produce the material in large quantities and in a variety of forms we'd projected. As luck would have it, this part of the developmental plan was fairly straightforward and involved a number of tried-and-true technologies.
Basically, the shells, cement, water and admixtures are moved into a big mixer and processed before being poured into a large vat in which we create a "batter" with various colorants and added aggregates, such as fossils or glass. The material is then conveyed to pressure molds and left to cure. That's all there is to it – except for the pieces in which we expose the seashells, in which case we add a step where the surface is ground using diamond cutting tools.
Of course, the above description oversimplifies the process, and there are many adjustments we make that enable us to customize batches and tailor appearances to client needs. But it really is a fairly simple (and familiar) process.
In appearance, the finished products all have soft, natural colors – much like the familiar palette of natural coral. The basic color is buff, but with all of the delicate creams, taupes, grays and pinks found in seashells and coral.
With the glass added, the product encompasses a wide range of stronger and darker colors as well. Even so, we've made no attempt to compete with more distinctly architectural materials such as glass tile or other boldly colored finishes.
IN NO HURRY
We entered the market in 1998 and have always taken a conservative path. We've wanted to make certain we would grow at the right rate and could always meet demand while offering complete technical support. We lived for feedback as well, and we've always taken special care in working with contractors who were trying the product for the first time.
At first, we limited our distribution to Florida, targeting the large number of designers in the Sunshine State who were looking for an alternative to coral. We also pursued ASTM registration of our product's quality and consistency – something unavailable with truly natural materials such as coral, where experience taught us that compensating for flawed pieces often meant over-ordering by up to 30%.
Whatever the application – as steps, as coping, at the waterline, as a beach entry or on architectural planes – the product is a flexible surfacing material with a strong visual character and a distinct, coral-like texture and coloration.
We also continued to look at applications and began to perceive the product's natural connection to water. Indeed, we found that SeaStone works equally well in dry and wet applications, even in details such as beach entries, where the presence of shells and fossilized marine life creates direct visual ties to familiar aquatic environments.
We've continued to refine installation techniques as well. Given that the product is made in panels or large tiles (either 3/4 or 1-1/2 inches thick in standard sizes), grout is involved, which is why we recommend waterproofing beneath the material in submerged applications to ensure a proper seal.
Next in line is a family of specially designed waterline tile pieces, with added glass for a bolder appearance and admixtures designed to reduce alkali silica reactivity (ASR) and make the product fully useable in true wet/dry applications. (For now, we recommend the product for use either in completely submerged or mostly dry settings.)
THE GREEN SCENE
The way we see it – and as our clients tell us – the fact that product is made almost entirely from waste or recycled materials works distinctly in its favor. But even in places where the "environmentally friendly" label doesn't translate to increased demand or sales, the product stands on its own because of its appearance and its performance in the field.
Indeed, the success of SeaStone will rest, as it should, in the usefulness of the product as a finish. We see the environmental aspect as a bonus, as we do the fact that the product has a texture that is very slip-resistant and conforms to standards set by the Americans with Disabilities Act. Then there's the fact that the material doesn't absorb heat and is therefore well suited to outdoor settings in which people walk with bare feet.
These features have led to a positive reception for a product borne of my frustration – not a bad outcome for a material that would otherwise be discarded as waste!
Barbara Zigann is president and founder of The SeaStone Group of Ft. Lauderdale, Fla., a manufacturer of hardscape finish products. A career designer and visual artist, Zigann's award-winning artwork has been featured in several galleries and recognized by local and national publications. She applied her background to an ongoing career in swimming pool and landscape design that led in 1998 to the founding of her current company out of what she saw as a need for a greater range of design options for hard surfaces. The firm's products are now distributed worldwide.