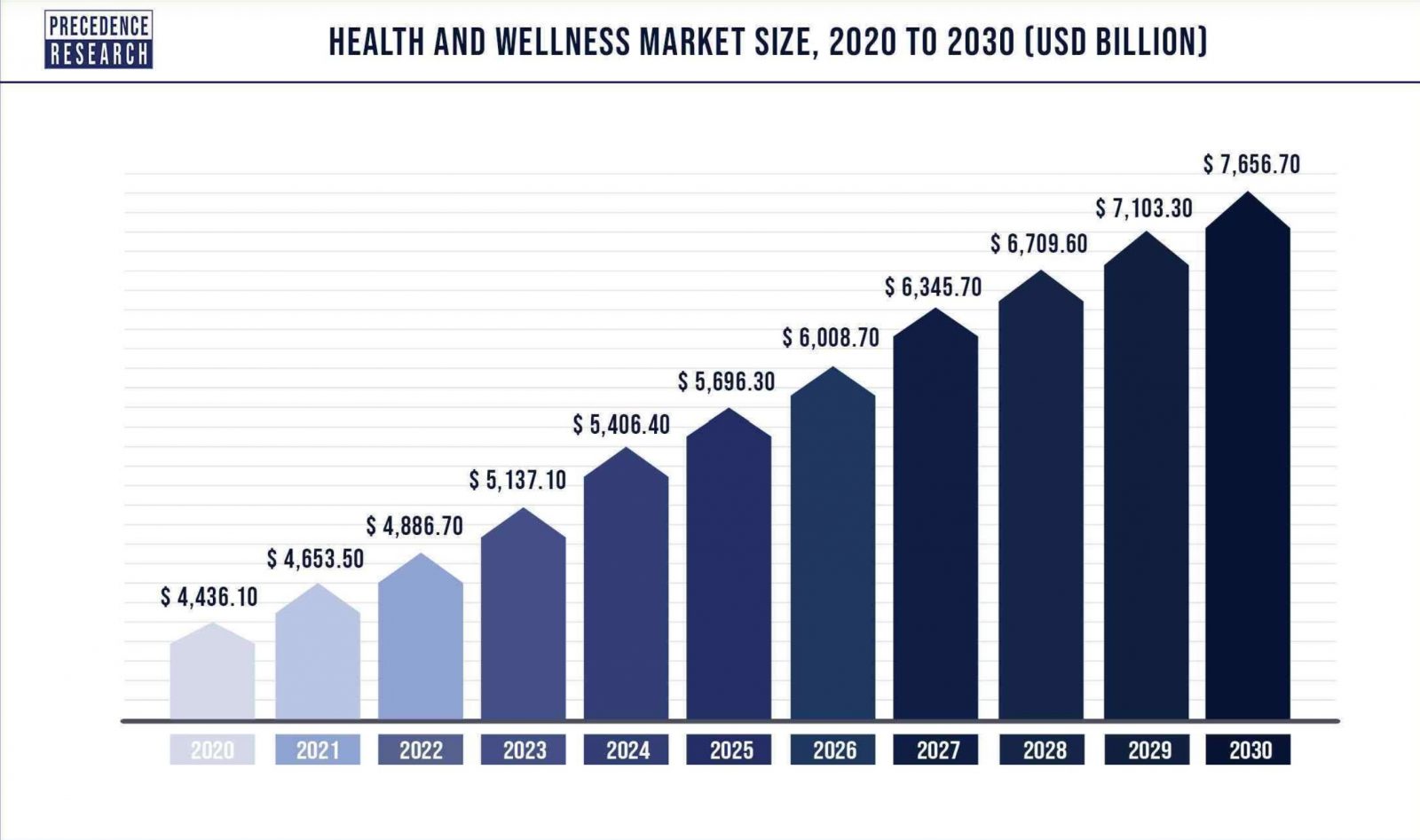 The towering importance of health and wellness is manifesting in the skyrocketing value of the global market. The short and long-term implications for the watershaping industry could be far-reaching and lucrative for those who embrace the healthful power of an aquatic lifestyle.
By Eric Herman
In what could be remarkably positive news for the watershaping industry, according to recently released market research, the global health and wellness market is poised for rapid expansion over the next several years. Valued at USD 4,886.70 billion in 2022 the market is expected to reach over USD 7,656.7 billion by 2030, growing at a compound annual growth rate (CAGR) of 5.5% from 2021 to 2030.
You don't have to be a financial guru to recognize that is truly impressive growth, the kind that spells opportunity.
According to the reports from Canada/India-based Precedent Research, "The global health and wellness market is primarily driven by the increased consumer expenditure of a wide variety of health and wellness products and services across the globe."
The research cites a number of specific factors and market segments driving the dramatic growth. Topping the list, the rising costs of treating a wide variety of increasingly common ailments – heart disease, obesity, hypertension, diabetes, cancer, arthritis and anxiety/depression – are driving the rapidly increasing consumer investment.
Increasing interest in hygienic products that promote a youthful appearance is also cited as experiencing dramatic investment and product development.
Of greatest interest to the watershaping world, the report lists increased interest and consumer spending on hydrotherapy in the form of thermal and mineral springs and spas – placing water as one of the central players in the market trend.
"An increasing number of customers who want to interact with nature, experience traditional culture, and study alternative therapies for healing, treatment and prevention, are attracted to thermal and mineral springs bathing experiences," the authors write. "In response to these trends, governments and private investors alike are making investments in the industry in numerous nations. Hot springs, both thermal and natural, are well-liked tourist destinations worldwide."
While none of this should come as a surprise, given the intense interest in "wellness" over the past several years, there are some very big and obvious dots worth connecting. Interest and investment in health and wellness is experiencing rapid expansion, all the while it's becoming ever more well-established that aquatic activities are the healthiest forms of exercise, and enjoyment.
Fact is, people are intensely interested in living longer, healthier and happier lives, and our industry's products are right up there with a healthy diet and getting enough rest when it comes to achieving those goals.
That's why I like to say, "Add water, live better!"