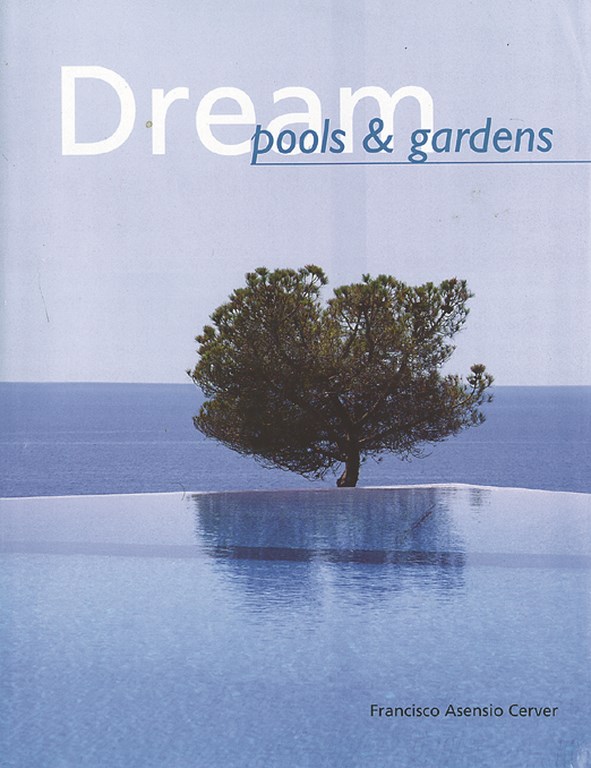 It's a simple fact: There are real differences in the way designers and builders do things in different parts of the world.
This is particularly true for swimming pools and other forms of decorative water: In some areas, for example, the focus seems to be mainly on the water and on details associated with the watershape itself. In others, the focus seems to be less on the water and more on the surrounding details, such as decks, walls or architectural features.
Whichever way it goes, it's always beneficial for designers to expose themselves to the work of watershapers from around the world. The best way to do this, of course, is to travel and see these projects for yourself. But if you're like me, you may not have the time or resources to travel extensively – at which point reading becomes the next best thing.
Here's a look at three books that focus mostly on watershapes found beyond the United States. All are published in English and are generally available here.
[ ] Dream Pools & Gardens, written by Francisco Asensio Cerver (published in 1999 by Stewart, Tabori and Chang in New York), focuses on pools from around the world, including several European projects, some in Puerto Rico, the Dominican Republic and Indonesia – and a handful from the United States, including the famous rock pool and grotto at the Playboy Mansion in Los Angeles.
The book is divided into sections on panoramic pools, architectural designs, Mediterranean-style pools and pools with a tropical look. By and large, these are fairly spectacular pools by residential standards, with a few looking like they belong to small resorts.
By and large, these are also highly creative designs – including a few placed in built spaces or on slopes that clearly required some sublime engineering. And it doesn't hurt that the photographic coverage often moves beyond the watershapes themselves to show how the vessels work as parts of their surrounding garden spaces.
[ ] Small Pools (written by Fany Tavari, edited by Paco Asensio, published by Loft Publications in Spain in 2001 and distributed in the United States by Harper Collins of New York) is a 176-page text offering 28 case studies of relatively small residential swimming pools found throughout Spain.
It's a beautifully illustrated book, with lots of large photos that do a good job of showing the variety of details popular with Spanish consumers. There's broad use of stucco, tile and stone decking as well as extensive use of painted surfaces and wood in areas surrounding the pool – and lots of elegant glass tile mosaics.
For the most part, these are rectangular pools in a nice sampling of contemporary and classic styles – with a few highly detailed indoor pools thrown in for good measure. Many of these pools are installed in homes that are obviously extremely old, and the photos do a good job of showing how the finishing details of modern work can be used to blend new design elements into classic settings.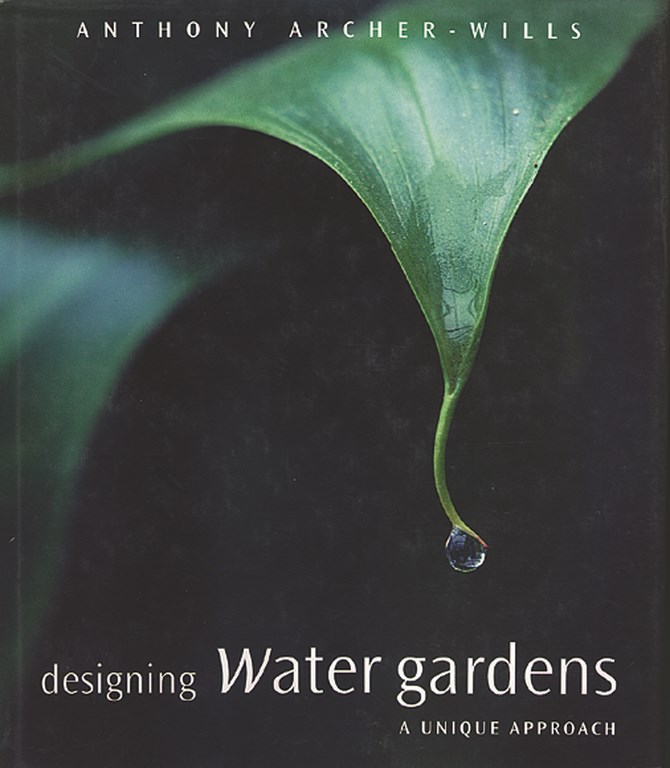 [ ] Designing Water Gardens, written by Anthony Archer Wills and published in 1999 by Conran Octopus Ltd. in London, is all about naturalistic watershapes found throughout Great Britain. Many of the projects are by Wills, a landscape architect famous for his ponds and water gardens, but the book features the work of others as well.
Unlike the other two books described above, this one focuses on the types of watershapes. In its 190 pages and four sections, the book covers springs, fountains and jets; streams, rills and canals; waterfalls, cascades and water stairs; and swimming pools, hot tubs and ponds.
Before each section, Wills discusses environmental qualities that inspired the designs. His primary focus is on decorative water, but there's nice variety of features and details that could easily be placed in the context of a swimming pool or spa. In fact, I found this book in particular to be an excellent resource for ideas.
Mike Farley is a landscape designer with more than 20 years of experience and is currently a designer/project manager for Claffey Pools in Southlake, Texas. A graduate of Genesis 3's Level I Design School, he holds a degree in landscape architecture from Texas Tech University and has worked as a watershaper in both California and Texas.