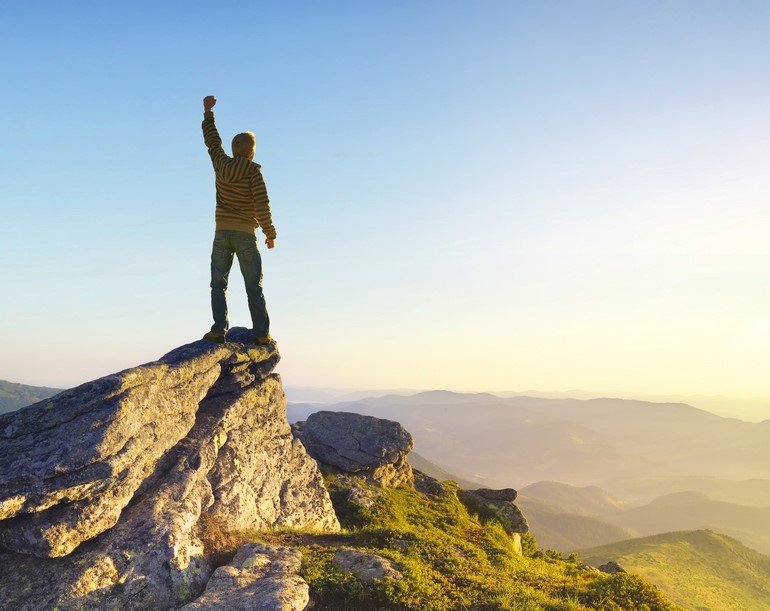 As the pool and spa industry continues to surge into a seemingly bright future, veteran designer Kevin Woodhurst asks big questions about where our industry will find the leaders of tomorrow. The answers, he believes, come from within those who have witnessed the industry's dynamic evolution.
By Kevin Woodhurst
Over the past 20-plus years, our industry has grown from the simple premise of building/providing vessels of water in which to swim, to delivering entire outdoor living environments. What was once a basic swimming pool is now an entire outdoor living space.
For those of us that have been a part of this evolution, I think we have to agree the industry has changed into something far different than it once was. There's little question in my mind that industry folks, and especially our clients, benefit from today's expanded scope of watershaping and the entire specter of exterior design.
In thinking about this constant state of change and what it means for the future, it helps to look back to take stock of where we've been.
LOOKING BACK
I personally tip my hat in gratitude to those who percolated this fledgling industry when it started to gain some traction back in the 60's. Yes, there were pools prior; however, it was the ever-expanding suburbs after WWII that popped up all over the country that became the opportunity and catalyst for pool ownership. Those who had the vision and embraced it ultimately dove headfirst into something that has become a multibillion-dollar juggernaut.
It's a small industry compared to many for sure; however, for many of us, the handoff from the incubation period and into the 90's -2000's from the pioneers of yesteryear was relatively simple as we were still just building swimming pools. I still remember to this day the blue templates, onion paper and mechanical pencils we used back then. Pools were just simpler, and technology had yet to have a real effect within the industry. 3 bubble pools, and relatively simple designs were the game.
As organizations across the country dialed in production methods, and financing became mainstream, we saw more and more homeowners reach for the dream of owning a swimming pool for recreation and pleasure.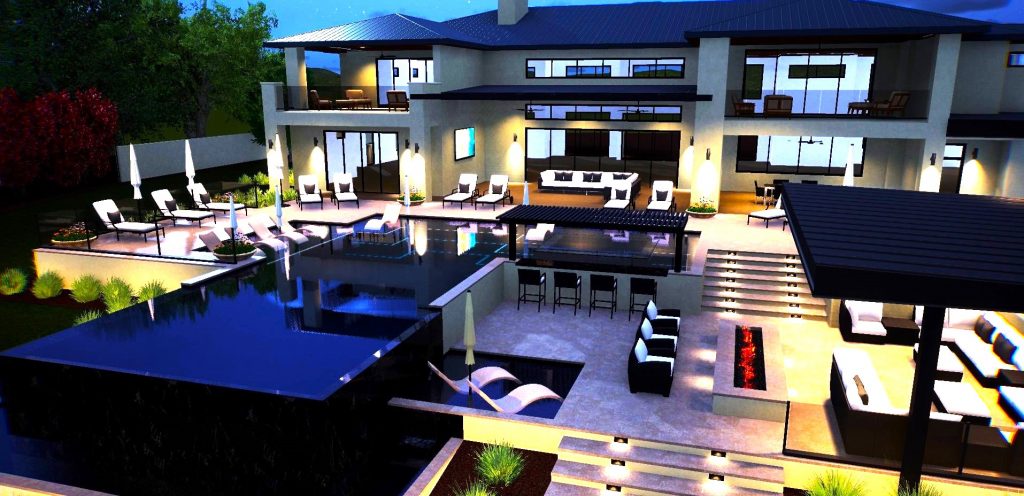 I have always marveled when flying into Phoenix, Dallas, cities across southern California and Florida, seeing all those little blue dots. We should be proud of creating so many places where families have fun, children learn to swim, and countless parties or gatherings take place. Swimming pools bring a lot of joy into people's lives and it's been a privilege to be a part of it all.
Fast forward into 2023, we are no long simply pool designers and builders any longer. We have become outdoor space engineers designing wonderfully complex and detailed backyard destinations. It is hard to not get excited about this manifestation as well as the progress our industry has made in just the past two decades.
WHAT NOW?
So why review the historic narrative? I believe it's necessary to address a pressing topic of our industry, as well as its potential Achilles heel. The question is one of leadership: where our future leaders will come from?
It's a question that begins with how we populate the industry going forward. If we do not tackle the labor issue and attract more talent to our industry for future growth and expansion, we will eventually fall vastly short of our potential. We must, I believe, face the question of how we will navigate the waters of future growth and continued prosperity.
Without a doubt technological advancement and A.I. will again be the seeds of change. What that will look like, we can only take an educated guess. How soon that happens remains to be seen. It's not always correct to assume breakthroughs in technology or even processes will make things easier.
Again, let's look to the recent past. The digital revolution didn't become what we thought it would in many ways, but it did create more opportunity and more work. Who can say this AI trend will not continue to be the same. Fear breeds opportunity so we must be diligent in our thinking. We need not fear the lack thereof but rather embrace the opportunity and potential before us.
So, what is the leadership challenge and how do we create a new way of looking at that challenge? Certainly, we must attract more people into our trades. You don't hear kids anymore saying I want to grow up and be a plumber, or a carpenter or a shotcrete nozzleman. I don't use any of those examples because I think less of them, I am just stating the fact that the blue-collar trades of the world are suffering a crisis of fewer young people entering those fields and we need to think creatively how we can change this.
ATTRACTING YOUTH
Universities, colleges and advanced educational institutions of the world have done an incredible job of pushing our youth into those outlets. Let's face it, trade schools and even the military have suffered a reputational blow to the point that they both continue a downward trend in recruitment. We need to change the narrative and alter the perception to the point that young people will be and get excited about being a part of what we collectively built during the past 50-60 years.
If our industry and others are going to survive, we need the kind of leadership that is more involved with these solutions than ever before. I think it is time for a paramount change in how we tackle this front and center and do it in a way that is a game changer. We need to look into the proverbial crystal ball and imagine the pool industry in 10-to-15 years and start laying the groundwork of solutions now.
While many of you are focused on your own businesses which is obviously your number one priority, I am asking that we all take some time daily to consider or implement the kind of game- change thinking that will impact the positive growth of today and down the road. Get involved with your local associations and get on board with what we are doing nationally. Your ideas count, your thoughts are important and frankly we need new leadership paradigms to take the leap into the water.
We need to push the trade schools or create our own. I am inspired and have been for years with what we do with education within the industry. In the past 25 years educational opportunities have soared. The problem is unless you are in the industry you are not aware of these opportunities let alone have access to them.
The people who will enter our industry down the road are in traditional school now. We need to create a pathway as well as a strong marketing tool to attract that base of young people. Somehow, we need to do something to show them the way, to get them excited about creating and or building watershapes.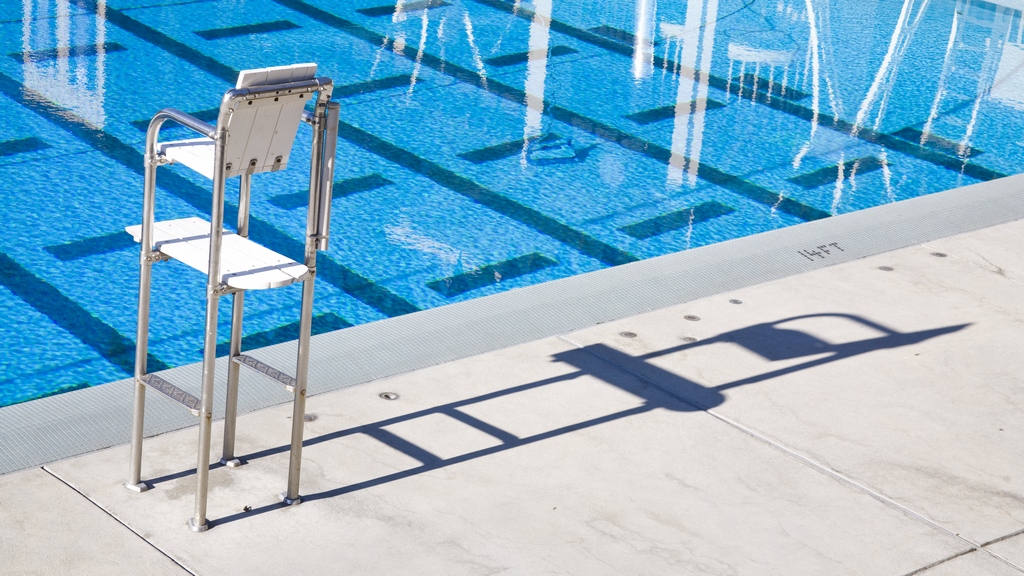 We need more leaders out in the world to show, in a compelling way, what we are about as an industry, what we do, and how it impacts in so many people in positive ways. This is one of the reasons we must get away from the "Pool Guy" moniker and label I wrote about recently.
THE CHALLENG OF CHANGE
Change doesn't come easy, but it can come if we can really get our heads together as a collective and implement action and resources to brand ourselves as a great industry in which to make a career. I recently saw some data about the highest paying jobs with a college education indicating that many of them paying 150-to-200k. That encouraged me because there are many people in our industry doing just as well, if not better.
That kind of information can be leveraged and serve as the fertilization for those that don't necessarily want or have the means to go to school to get a degree and come out with potentially staggering debt.
I see a lot of opportunities here. Now, how do we tap into it and create a swim lane into our amazing industry for the workforce and future innovators. Let's not ignore this; instead, let it be a vanishing edge that we turned our heads to. Let's get on this now, building on the past while preparing for and priming the future for those that will be accepting the responsibility to keep the water moving. We need an agenda as well as a campaign to build from.
WITHIN OURSELVES
I ask you to consider the legacy we should leave, as those of us in the middle or near the end of our time in the industry. Leadership is far more than simply giving orders or telling people what to do.
Leadership is far more complex than that, as it is really about taking care of the people you are responsible for in ways that are an intangible and an intrinsic way of thinking. Leadership is thinking far beyond yourself or even the people you are tasked to lead. Leadership is amongst many other things strategic thinking, planning, preparing and looking into a crystal ball with a mindset of what is next.
We all must start contributing in ways we have not considered while at the same time seeking solutions to the challenges or problems that inevitably always appear with opportunity and growth. They say the future is never behind us, but rather in front of us. That seems like an obvious statement, however, many are concerned about what has happened along with today's issues. I ask that we really start laying the groundwork to hand off the industry to the future by thinking about it more, and taking action on the answers we find within ourselves.
This is what the question of leadership is all about.
Kevin Woodhurst is a design consultant for Claffey Pools in Southlake, TX. He has been in the pool industry for over 25 years. He has been responsible directly and indirectly for the design and or construction of thousands of new swimming pool projects and remodels during this time.
Opening image by EP Adventure Photograph | Shutterstock