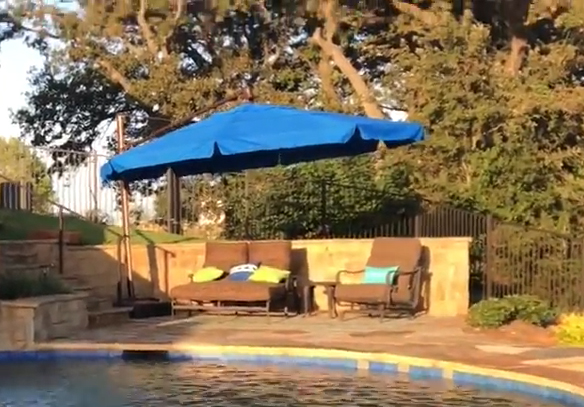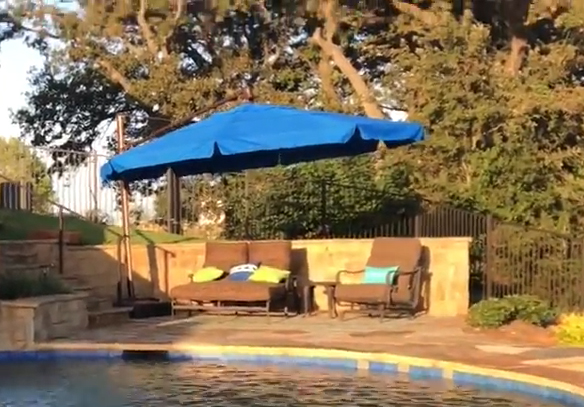 We spend so much time these days designing and building big, complicated projects with massive complementary outdoor kitchens and shade structures that I fear some of us have lost sight of the lighter, softer possibilities open to us as watershape designers and builders. That's one of the reasons I felt compelled to do one of these What Is It? features about umbrellas, which I consider to be the great, unsung heroes of gracious outdoor living.
Just about any project can include a large, permanent shade structure – I've done lots of them through the years – but they have their issues. First, they're fixed in place with a certain orientation, so their provision of shade basically changes daily according to the seasons and the sun's path. Second, and as I mention in the video, they can block views. Sometimes that's good, but other times it can be less than desirable. Finally, they're expensive, sometimes very much so.
That's why I like umbrellas, which are efficiently portable, amply adjustable to the shade-creating angles my clients want most and inexpensive enough that more than one can easily be fit into the budget to get the job done.
The one drawback to umbrellas is beautifully captured in the video linked below: It doesn't take much wind to jog them out of position, and if there's a stiff, shifting breeze – as there was the day we shot this video – they have a tendency to dance around and can even become vaguely threatening if they haven't been installed in bases with the heft required to keep them upright.
For me, however, there's one overriding benefit these shade-makers bring to a project that just can't be beat: Umbrellas look cool and lend a certain Euro-style flair to a pool environment. Add in some bistro lighting and it's easy to find your thoughts wandering to Parisian cafés or Roman trattorias.
That's a train of thought I always enjoy, and I'm certain my clients like those associations as well.
To see my inadvertently amusing video on the joys of wind-assisted umbrellas, click here.
Mike Farley is a landscape designer with more than 35 years of experience and is currently a designer/project manager for Claffey Pools in Southlake, Texas. A member of Genesis 3's Society of Watershape Designers since 2012, he holds a degree in landscape architecture from Texas Tech University and has worked as a watershaper in both California and Texas.