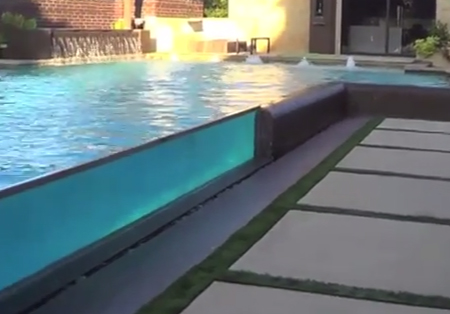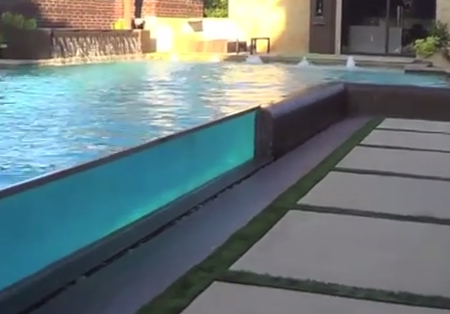 Of all the new twists that have been added to the realm of swimming pool design in the last dozen or so years, one of my very favorites is on display in this video.
I absolutely love the way acrylic walls add an exclamation point to just about any suitable project. I'm also of the opinion that, as watershape designers, we're only beginning to scratch the surface when it comes to exploiting their potential in our projects. (To see what I mean, take a look at the mind-bending WaterShapes feature by Nate Reynolds entitled "Shining Through," where he explores the far reaches of the design possibilities with acrylic panels from a manufacturer's perspective.)
The one thing I didn't mention in my video (but probably should have) is that whoever installs one of these panels must be fully up to speed with waterproofing and sealing techniques to ensure the system's expected performance. There's nothing that disrupts the clean visual effect created by these clear panels than calcium deposits creeping across the surface as a result of leaky seams!
Words to the wise: If you're a contractor, get completely up to speed with the panel manufacturer's installation instructions and follow them to the letter. If you're a consumer who wants this look, be certain you're working with a builder who knows what he or she is doing!
In the right setting, this is a game-changing look: Check it out by clicking here.
To see Nate Reynolds' article "Shining Through," click here.
Mike Farley is a landscape designer with more than 20 years of experience and is currently a designer/project manager for Claffey Pools in Southlake, Texas. A graduate of Genesis 3's Level I Design School, he holds a degree in landscape architecture from Texas Tech University and has worked as a watershaper in both California and Texas.