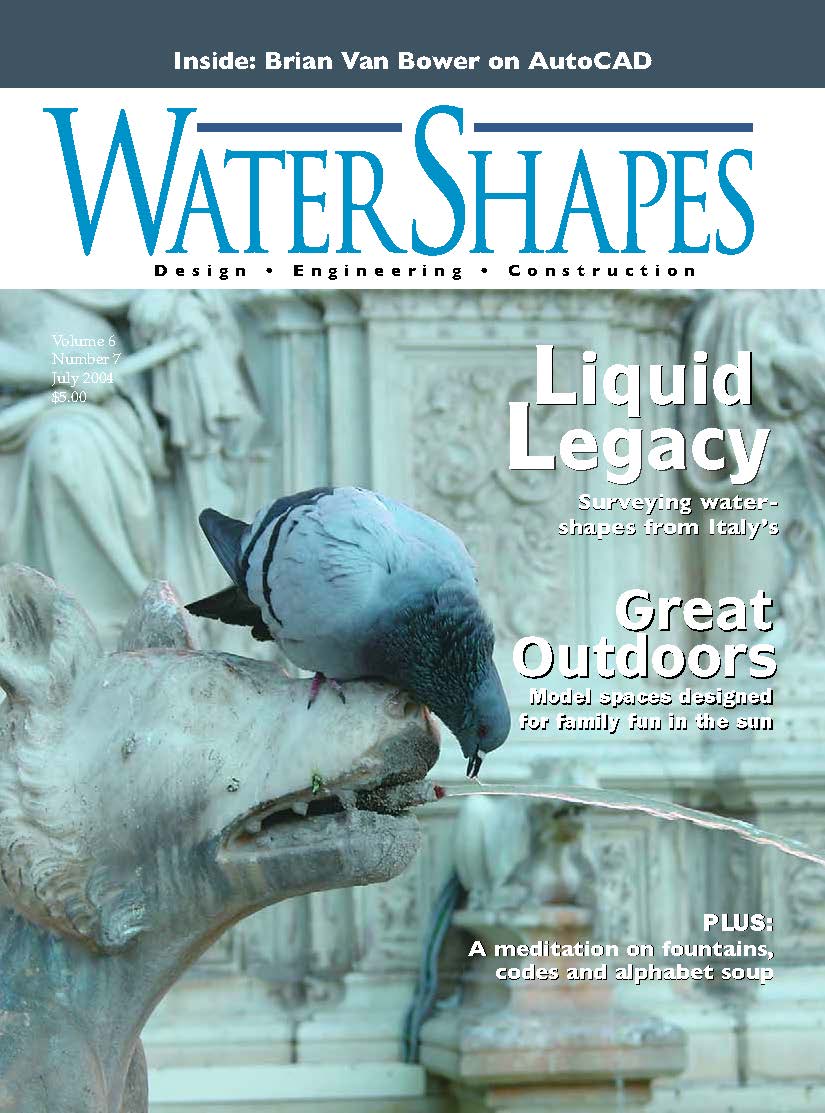 The developers of WaterShapes.com have spent nearly 15 years publishing WaterShapes, a trade magazine that encouraged professionals to recognize that consumer interests are best served when the total aquatic environment is considered, including associated hardscape, furnishings and architectural features. WaterShapes.com is the printed magazine's all-digital successor.
In 13 years of print publication, WaterShapes the magazine explored and covered the breadth and full depth of the marketplace, making key contacts and developing an unmatched knowledge base. Content that appeared in 131 issues of WaterShapes is at the site's core. This was a monthly magazine that circulated among approximately 14,000 professional readers from 1999 to 2011 and was a resource trusted by a widely diverse reader base. We also have access to original material continuously being published in WaterShapes digital newsletters that have reached an average of 16,500 opt-in subscribers twice each month in recent years, in addition to features prepared directly for use at WaterShapes.com.
With WaterShapes' content as a starting place for curatorial exercises that will draw material from every available source, we will build WaterShapes.com into a profoundly diverse information resource and make it as widely available as possible.