Articles
By Stephanie Rose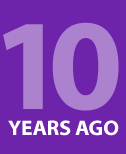 'When it comes to business,'
observed Stephanie Rose in her October 2002 Natural Companions column in
WaterShapes, 'I know that being a soloist carries me only so far: Rather, it's the relationships I've established and maintained within the business community that have taken me beyonpendent realm and helped me achieve the success I was looking for when I started my business.
'As a designer,' she explained, 'I work primarily one on one with my clients to create a design. If I've done a good job with that work, I'll need to call on a strong network of other professionals to implement that design. It's not simply a matter of picking up the phone and calling contractors out of the Yellow Pages: That won't cut it, particularly if none of them are familiar with my work.' She continued:
***
'Once a design is complete and my client says, "OK, let's do it," I start making calls to whatever collection of trades is needed to get the work done. That might include custom masons, electricians, plumbers, painters, landscape contractors, woodwork specialists, nurseries, furniture or upholstery specialists and/or various other professionals.'
***
'[O]ne of my most valuable resources in finding subcontractors is a building contractor I met on a jobsite many years ago, when I was just getting started. I needed some work done on my own home, so I hired him and took advantage of the opportunity to see how he worked, establish a relationship with him, and get to know his subcontractors and how they worked. Through the years, I've called him often (particularly as his business has expanded exponentially) to suggest the names of reliable subcontractors. I've also found that using his name as a referral tends to get me quick responses.'
***
'My point is that landscaping is just like any other people-oriented business: The key to success is networking, establishing relationships and keeping in touch with reliable resources who will also refer you to others. I'm certain this isn't news to most of you, but those of us with independent streaks (which ropes in a whole lot of us in the design community) need to think often about the best ways to find the people we need to get the job done.'
***
'All of the various landscape and peripheral trades are critical to a landscape designer's or architect's success, and we all spend a good deal of time cultivating relationships with masons, electricians, plumbers and a host of other trade specialists. As you build these relationships, however, you can't afford to overlook the one that might be the most important of all – that is, your relationship with good nurseries.'
***
'Nurseries work the same way as most other businesses in responding to the push and pull of supply and demand. Many of my clients find pictures in magazines or books and tell me about plants they want in their gardens, and then expect that I will be able to meet their desires. I, in turn, am completely at the mercy of nature and local nurseries and need their help in making clients' dreams come true.'
***
'Can you work with your suppliers and make them more responsive to your needs? Yes you can.'
***
'Nurseries are just as dependent as you are on growers who produce what they know will sell – in other words, plants that are in demand. The lower the demand, the thinner the supply, the scarcer the plant and the higher the price. . . . As a plant catches on in popularity, . . . the nurseries will ask for it more often and give the growers an incentive to provide it.'
***
'Don't hesitate to ask questions,' she concluded. 'You'll find after they get to know you that they're your best source for plant information. They know what's selling, what's growing well in the area, and what other professionals are thinking. They can also often be a good source for referrals to subcontractors – and help you complete your circle of contacts.'
Have the past ten years done anything to change the networking dynamic Stephanie was discussing? Or has the recession made it tougher to find reliable working partners? Please share your thoughts below!
Stephanie Rose wrote her Natural Companions column for WaterShapes for eight years and also served as editor of LandShapes magazine. She may be reached at This email address is being protected from spambots. You need JavaScript enabled to view it. .