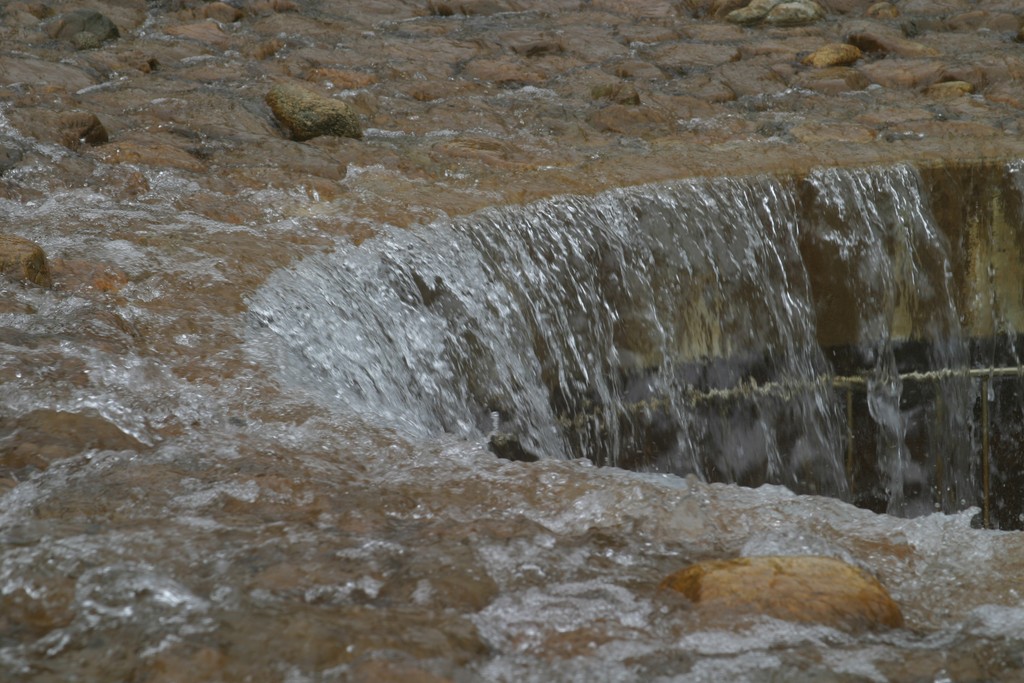 By Jim McCloskey
I was the third of four McCloskey children to attend UCLA. All three of my sisters went there, two of them before me, one after.
My middle sister, Susan, started in the fall of 1968, and I recall that there was quite a buzz about this weird new fountain that had just been commissioned on one of the campus' many plazas: It was essentially upside-down, with water flowing from the edges toward an off-centered well, and it soon became known as the Inverted Fountain.
I was 13 or 14 the first time I saw it. I'd gone with Susan to some on-campus event, and she gave me a brief tour of the place – including the plaza with the weird new fountain. At that point in my life, I was entirely about things other than watershapes, but even then I was impressed enough that I recall exactly what I said when Susan let me know that the installation had already be redubbed the Perpetual Toilet because it looked, well, more like a waste-flushing amenity than a decorative fountain.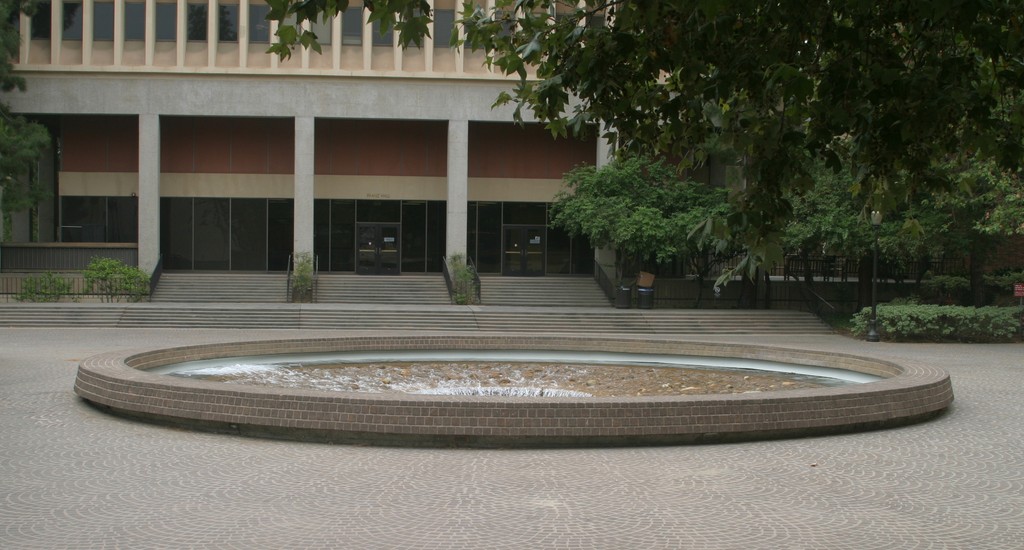 My comment: "That explains the brushes." At a couple points around the fountain's big basin were bowl-cleaning utensils of various descriptions and a plunger or two – deadpan student commentary on the fountain's appearance and, I think, emblematic of the odd, creative tension floating around this and other college campuses in the late '60s.
By the time I arrived at UCLA in 1973, the Inverted Fountain was already old hat and nobody paid it much attention so far as I knew. It was occasionally soaped, and I've read since that adding crimson dye to the water is a favorite prank played by red-and-gold USC frat boys in the run-up to big games. But while I was there, the fountain was just part of the landscape – a provider of welcomed background noise on a busy campus.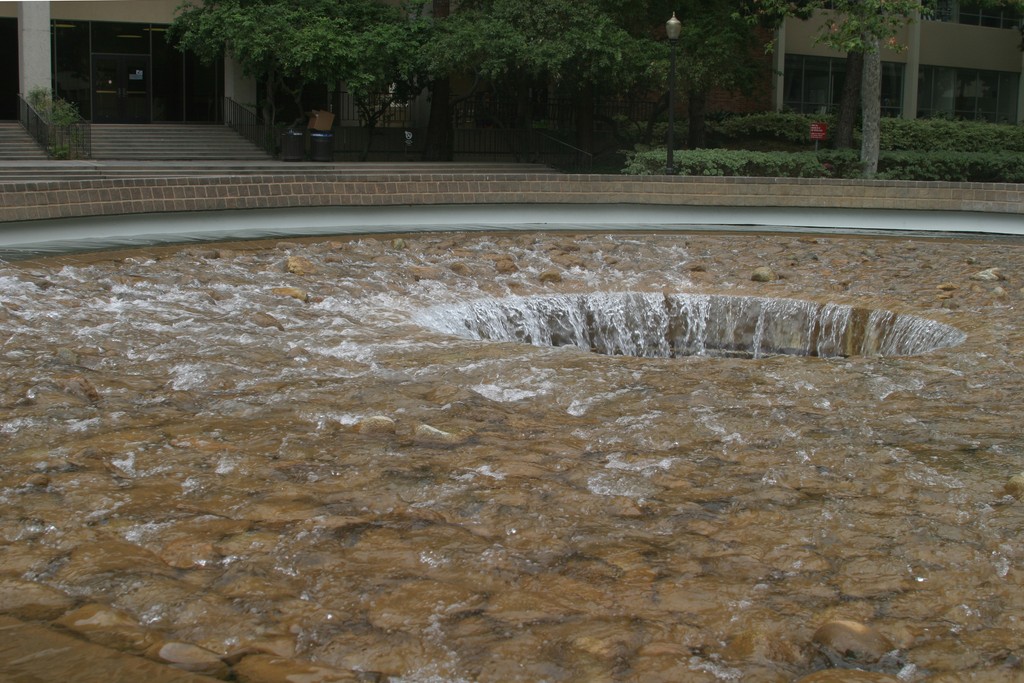 The installation reportedly took shape after UCLA's chancellor told his landscape architects that he wanted something other than a fountain that just squirted water into the air. This may be apocryphal, however, because in truth the plaza is in something of a wind canyon, and I prefer to believe that the design team recognized that containing a vertical fountain would be tricky in the shifting breezes.
The project's principal designer was Howard Troller, a UC Berkeley-trained landscape architect who studied under Garrett Eckbo. He said he found his inspiration for the Inverted Fountain in the bubbling mud pots and hot springs at Yellowstone National Park. The central well was originally five feet deep, but school officials changed all that when doing cannonballs into the 12-foot-wide hole became a favorite student pastime.
I never soaped, did a cannonball into or left bathroom appliances by the Inverted Fountain, but I recall it fondly as one of a beautiful campus' most engaging attractions – well worth a visit if you're ever in the vicinity and can figure out where to park.
To see an amazingly brief video clip of the Inverted Fountain, click here.
To see it flowing with red water in celebration of a warm cross-town rivalry, click here.